Ready for some hands-on letter recognition practice? Grab some rocks from your yard and our free printable below and you are ready to get learning!
In preparation for learning to spell names we're starting to focus on the letter recognition activities.  This simple activity is one of our favorite letter recognition practice games because it helps familiarize the kids with each letter using simple materials. Plus kids love building letters with rocks! Your toddler or preschooler will have lots of fun while learning letters!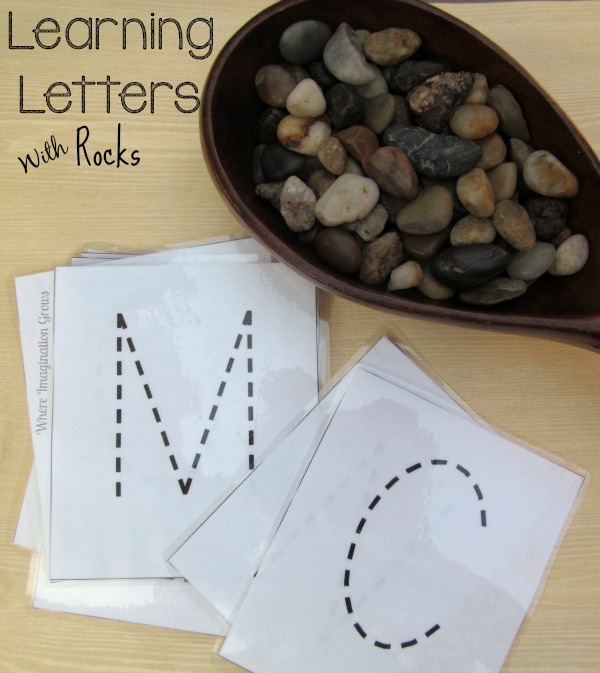 Post contains affiliate links for your convenience, please see disclosure for more info.
Letter Recognition Practice with Rocks
Materials Used:
I printed out the letter cards we needed and laminated them so they would last longer. Once they were laminated I set them out on the table with a container of small rocks.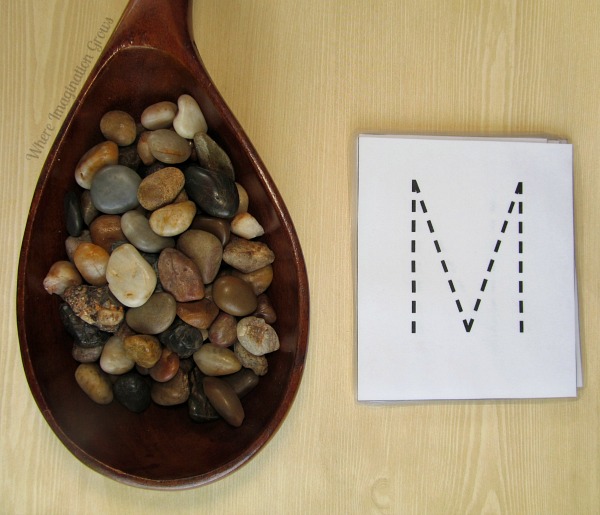 At first the girls picked whatever letter they wanted and started tracing it with the rocks.  I'd ask them about each letter they picked and helped them identify it if they were struggling.
The older girls and I worked on letter sounds with the letters that they knew.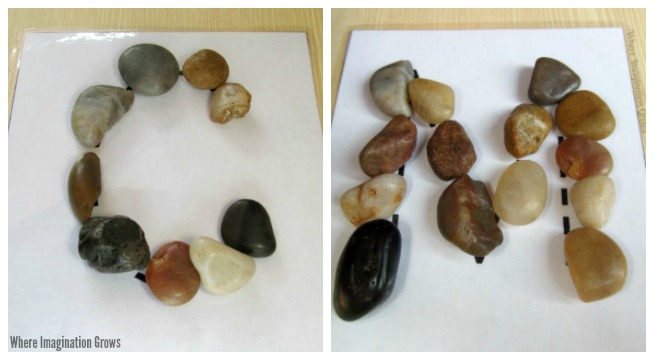 We also sorted the letters by each child's name.  I had printed out multiples of our A to Z letter cards so that each child had enough letters to form their name.
My toddlers worked on tracing out each letter with the rocks, I wasn't concerned with the order as they are still working on recognition.  My preschoolers went off on their own and worked to spell out their names and even a few basic sight words with the rocks.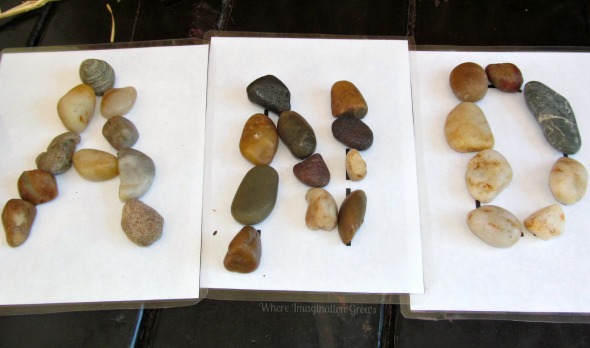 Lots of learning and only a few simple materials!
–> Download our free (uppercase) A to Z letter cards and do this today <–