A few days ago I decided to clean out and reorganize my art supply closet and in order to keep MB busy so I could finish I let her tear up a bunch of odd scraps of tissue paper we had left over from other projects, like our collage candle holders. We ended up with a huge pile of little tissue paper chunks so I figured rather than waste all the scraps we could make collages with them.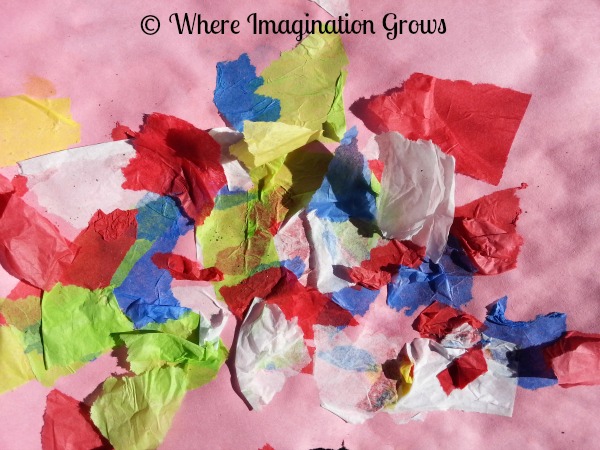 Materials needed:
Glue
Water
Tissue Paper
Construction paper
Small container

Paint Brush
To set this up slightly dilute glue with water, so its a thinner and more paint like texture, and then let the kids use the diluted glue mixture to paint tissue paper onto construction paper. Super easy! 🙂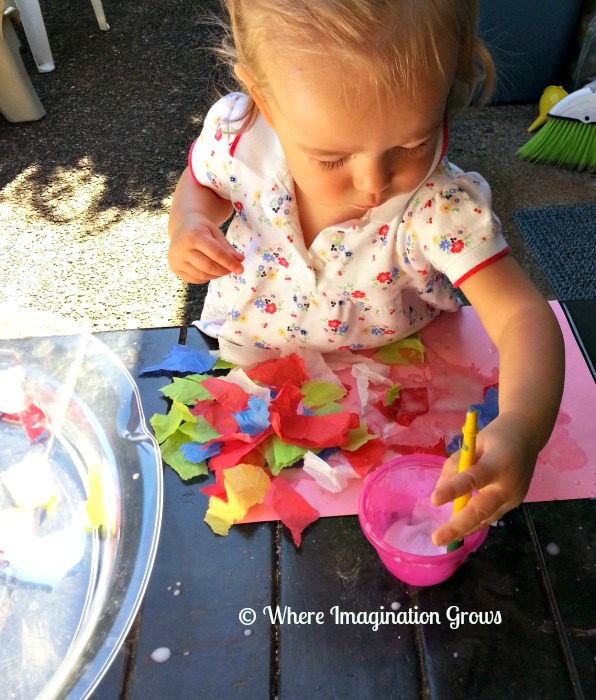 MB is my little budding artist.  She loves any open ended art activity and this activity was no different.  She worked very intently and was focused on where each piece should go.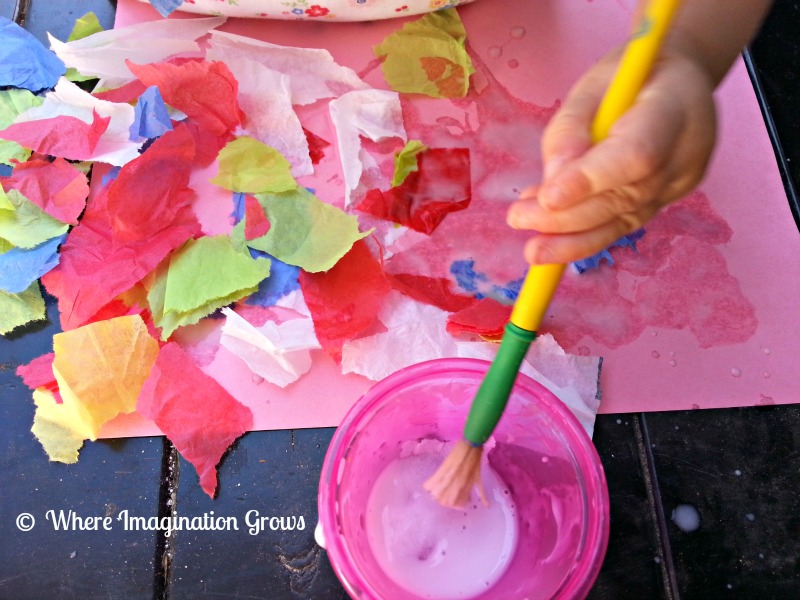 She started with lots of tissue paper and very little glue but as she added more and more glue she began realize that the glue would secure each piece where she wanted it.
MB loves this activity.  She spent nearly an hour on this and made three different masterpieces!  
Have you made tissue paper collages? Stop over and share them with us on
Facebook
!