Spring is finally kicking in here and all the trees in our area are sprouting leaves and flowering.  The kids have been very intrigued by all the color changes and observing  the trees in our area as they flower and the leaves begin to grow. This simple art activity was a way for the kids to document and re-create the trees that have been so fascinating to them lately.  We've been doing lots of simple art projects for kids lately so that both my toddler and preschoolers can participate and this art activity was no exception.
 Cotton Swab Art Projects for Kids: Easy Tree Craft!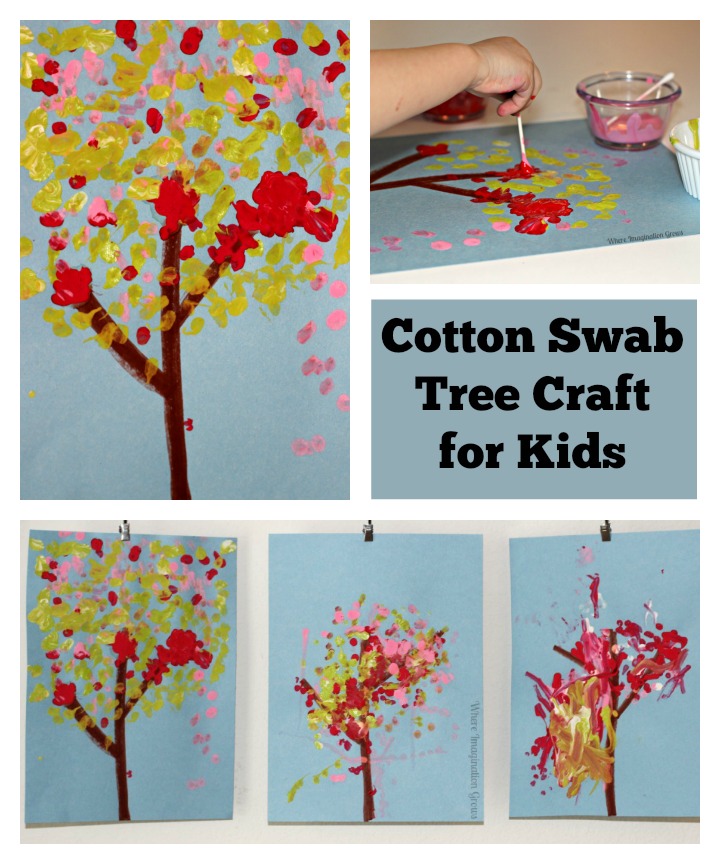 Post contains affiliate links for your convenience. See disclosure to learn more. Thank you!
This craft is similar to our tree collages that we made last year when we were learning about how trees change colors and loose their leaves in the fall.  You could easily adapt that tissue paper tree craft for spring trees too!
Materials Used:
I  used a brown marker to draw a basic tree trunk with branches on the construction paper.  When I was done we looked out the window and talked about the different types of trees we saw and what colors were blooming on them.  Then we went to the paint cabinet and picked out our colors, grabbed some q-tips and off they went!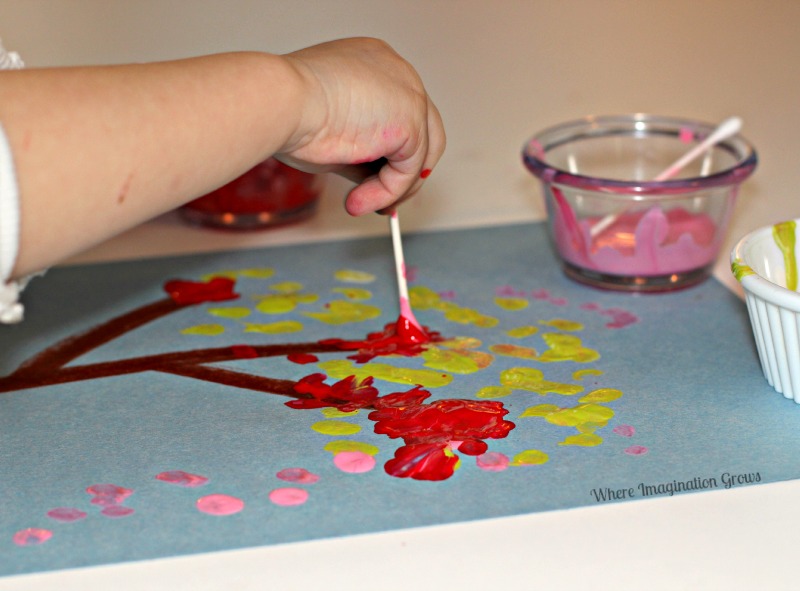 Using the cotton swabs is also a great fine motor activity for the kids.  Gripping the q-tips is similar to our pre-writing practice activities and helps develop pencil grasp all while creating trees with paint!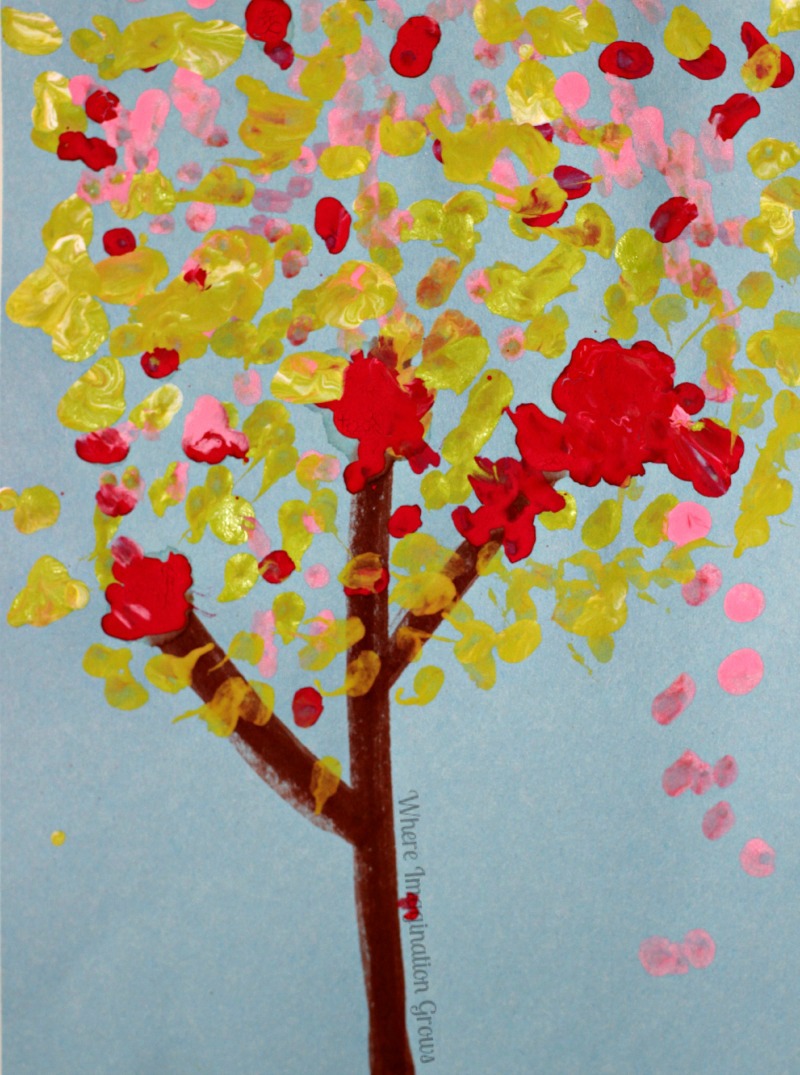 When they dried we hung them up for everyone to admire!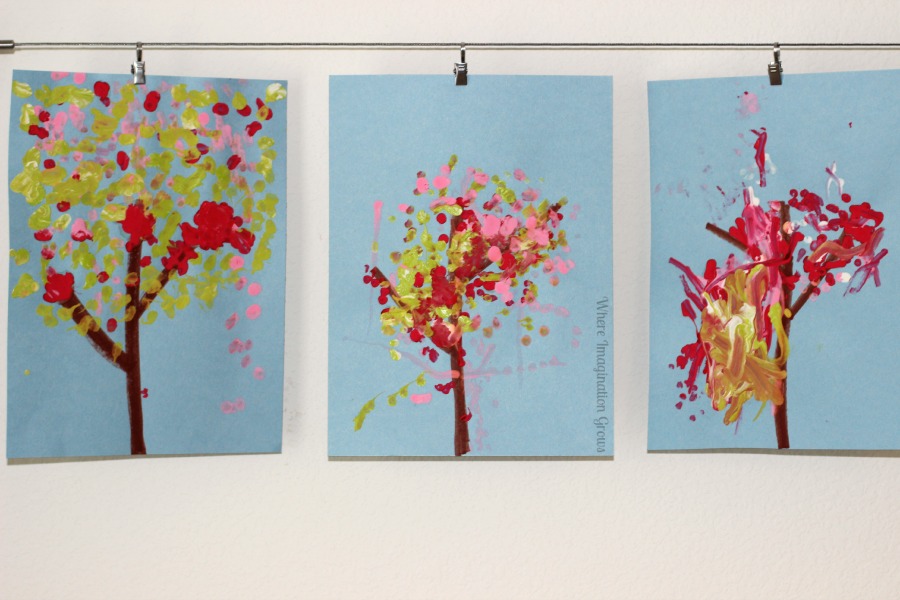 Fun and easy right? And if you want more tree crafts don't forget to try our tissue paper trees!
Looking for more spring fun? Check out my Pinterest board:
Follow Where Imagination Grows's board Spring Activities on Pinterest.