We're always on the look out for new books for kids and recently we were excited to read a new series of books featuring an adventure loving dog named Silly Willy Winston! They are fun books that take your kids on a learning adventure with the help of a fearless dog.
Do you have a child that loves reading about dogs? Or maybe a future adventurer? If so then you need one of these books!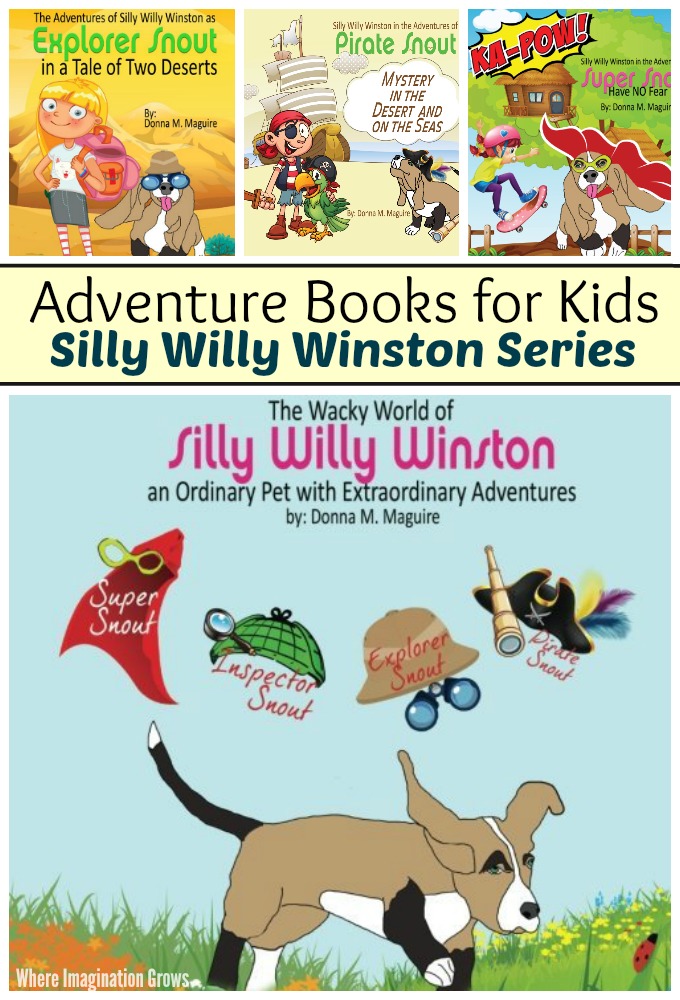 I received a complimentary copy of this book to review. All thoughts and opinions are 100% my own. See full disclosure policy here. Post contains affiliate links for your convenience. 
Books for Kids: Silly Willy Winston Series Review
This book series is perfect for preschoolers to elementary aged children. The books are fun and engaging for children to read or listen to. They present positive messages of self-discovery, love and friendship while encouraging inquisitiveness.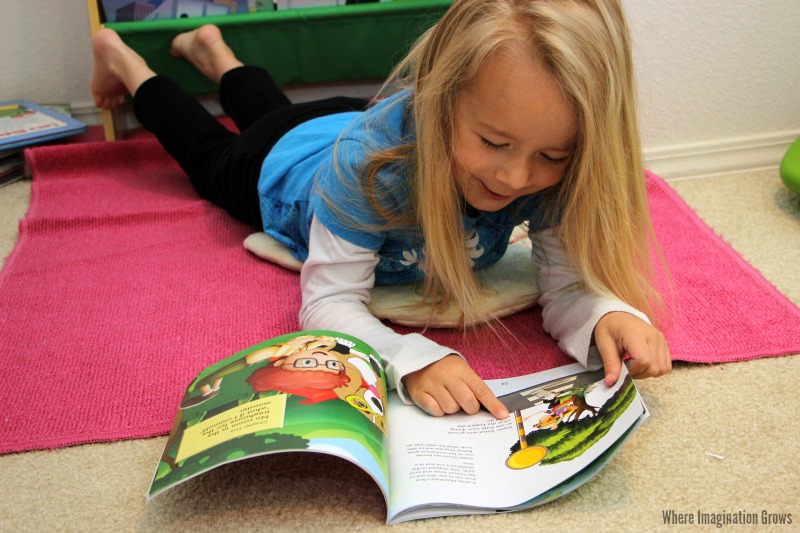 Silly Willy Winston Series by Donna Maguire 

Silly Willy Winston is a Basset Hound with the biggest ears ever and a super large snout. Sure he trips over his ears at times, which makes him a bit of a clown, but they also give him super powers. Silly Willy Winston puts his big ears and snout to good use. He takes on secret identities like Super Snout, Inspector Snout, Explorer Snout and Pirate Snout to help friends in need. His snout turns frowns upside down when he helps face fears, find missing pets and toys, explore strange places and travel the seven seas.
There are currently five books in the Silly Willy Winston Series:

The Wacky World of Silly Willy Winston
Adventures of Super Snout: Have No Fear
Adventures of Inspector Snout: The Case of the Missing Tadpole
Explorer Snout in a Tale of Two Deserts
Adventures of Pirate Snout: Mystery in the Desert and on the Seas
Each book is full of fun and colorful illustrations and packed full of learning. Each book has it's own theme and adventure. Whether it's learning to overcome fears, learning about animals, or exploring the world around us there is something for everyone.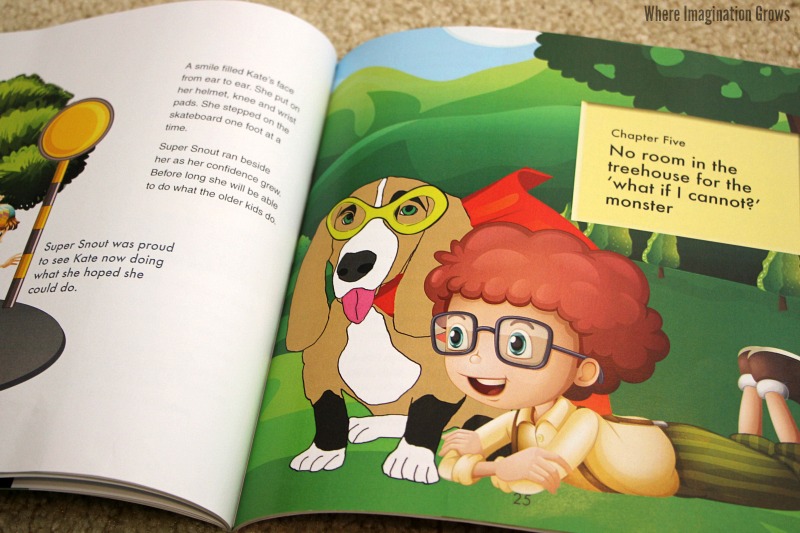 My daughter's favorite is Adventures of Super Snout: Have No Fear (although she really loves the pirate one too) because it's about conquering your fears and not letting fear hold you back.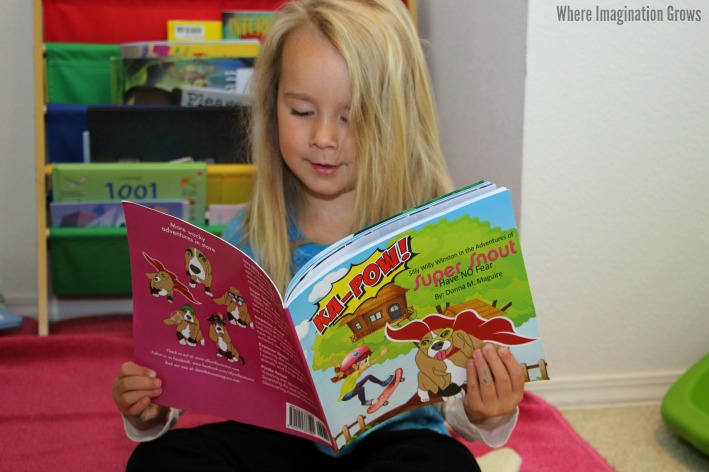 There are several common fears that Silly Willy Winston helps talk his friends through in this book. Fears that many children have like being scared of the dark, heights, and not being as good at something as others. Silly Willy Winston and his friends talk about why they are afraid and what strategies can they try to be less afraid. It's a great way to open discussions about fears and how to work through them. Sometimes just getting to know more about something makes it less frightening to children and that's what this book does. 
The section on thunder and lightening was especially interesting to my daughter because she is afraid of thunder and lightening. She really liked learning about how storms works and it didn't seem as scary to her after we read about it because the story breaks down what causes storms and how lightening works. It was educational and entertaining!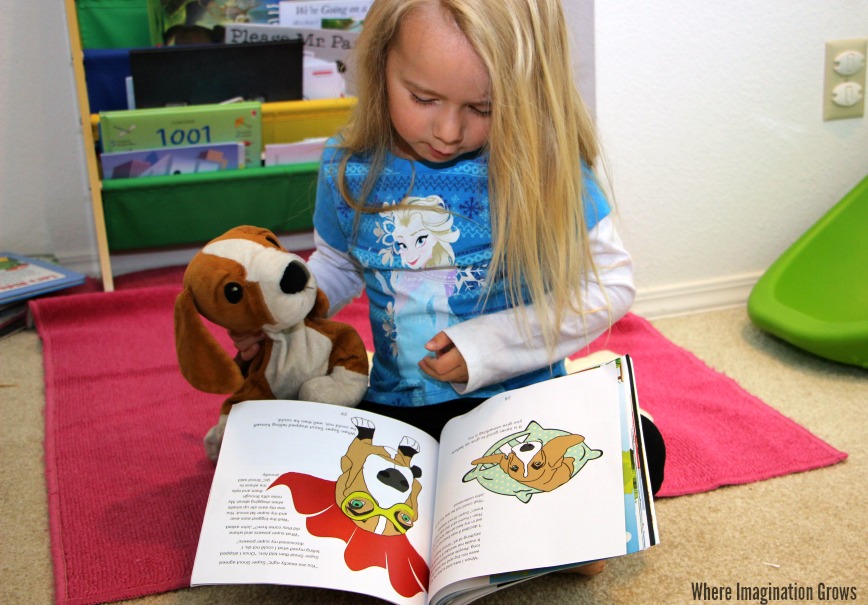 My daughter is convinced that Silly Willy Winston is actually her favorite stuffed animal, Puppy, in disguise or maybe "they are cousins." I'm pretty sure Puppy is actually a beagle but to my four year old he is the same dog as the one in this Silly Willy Winston series. It's fun because she 'reads' the books to Puppy and even pretends to go on adventures with Silly Willy Winston (aka Puppy).
Overall I'd definitely recommend these books to anyone with young children. They are fun for kids and the text speaks to them in a way that is easy to understand. My daughter and the daycare kids all really enjoy them!
Each of the books are available in Kindle format ($2.99) or you can order a paperback copy. Grab your copy today!
Looking for more crafts and activities? Check out our index for 100+ plus kids activities! Find activities by theme, materials, skills, age and much more!