I had been planning to do some rock painting with MB and the daycare girls in the upcoming days but due to a BBQ with friends and creative little school-ager we ended up with these AMAZING love bug rocks instead.  
One of our friends has a creative 2nd grader who saw the rocks and acrylic paints sitting out for our upcoming project and asked if she could make some bugs, the result of her tedious hard work (she spent nearly 2 hours working on these!) was these awesome love bug rocks!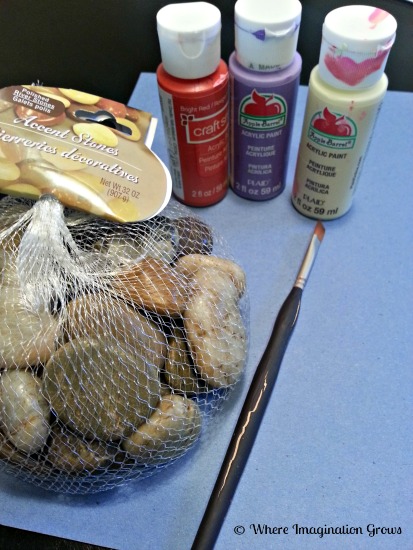 If full disclosure her mom and I painted the white area for her to draw the face but other than that everything else was done by her! I'm super impressed with the design and how she set up the color scheme! It's perfect for counting practice!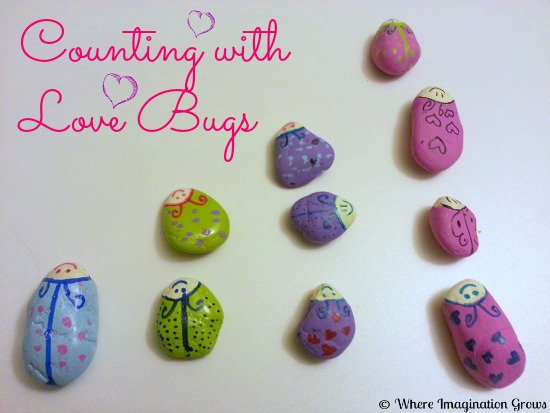 MB is in love with these!  Seriously. There's a whole set of 5 red ones not pictured above because she refused to part with them when her daycare friends were using them as counters.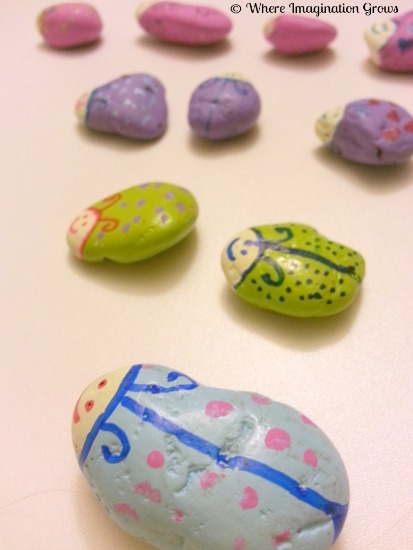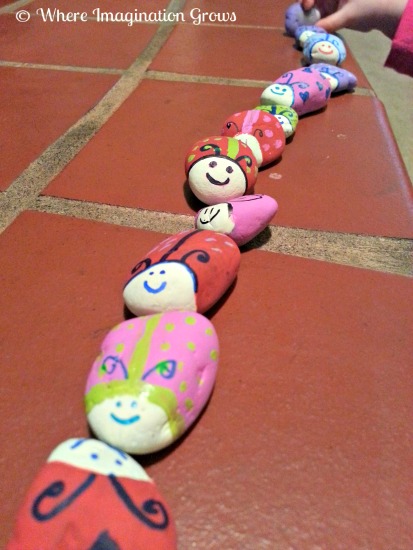 In addition to using them as counting practice and getting lots of imaginative play from them we also did some color sorting!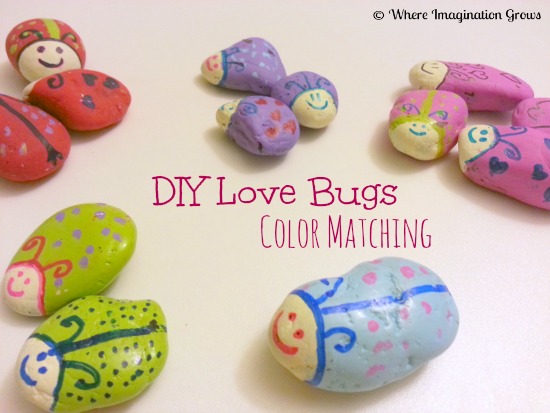 These are super simple for any preschooler to school age child to try! Just rocks and acrylic paints.
Have you made any love bugs or pet rocks?