What are you scared of? Spiders? Snakes? Roller coasters? Well now you have two fuzzy friends to help you overcome being scared and see that maybe sometimes being scared can be fun too. I Am (Not) Scared by Anna Kang, Illustrated by Christopher Weyant, is just that- a fun book that helps kids deal with being scared. This book follows That's (Not) Mine and is perfect for little ones that are dealing with the big emotions that come with being scared. Keep reading for a sneak peak at this great new book!
Below you will also find a free activity pack for this book and a chance to win a copy (giveaway has ended).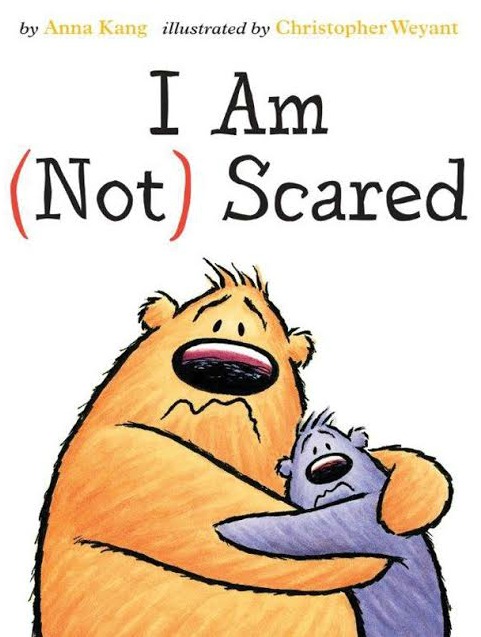 Post contains affiliate links for your convenience. See full disclosure policy here.
I Am (Not) Scared Book Review
We are big fans of these fuzzy little friends! We reviewed the last book, That's (Not) Mine, awhile ago and it's still one of the most popular books in our library. When this new book arrived my daughter was so excited to read it with her daycare friends.
I Am (Not) Scared by Anna Kang, Illustrated by Christopher Weyant
Two fuzzy friends go to an amusement park. They try to convince each other that there are much scarier things than the roller coaster. Hairy spiders! Aliens! Fried ants! They soon discover that sometimes being scared isn't as "scary" as they thought. With expressive illustrations and simple text, this giggle-inducing tale about (not) being scared features the endearing characters from the Theodor Seuss Geisel Award­ winner You Are (Not) Small.
Fear is a tough emotion for kids to work through. It's often one of those big emotions that kids are sometimes embarrassed to admit to others. This book was a great way for kids to see that we are all afraid of something and that sometimes sharing with our friends can make it more manageable because we have someone to face our fears with.
The text is simple, my kindergartner can read most of it on her own, but it is engaging for young children. My kids laughed through the whole story. I liked the way they took scary things (like big hairy spiders- yikes!) and made them silly. It shows children how to turn scary things into not so scary things.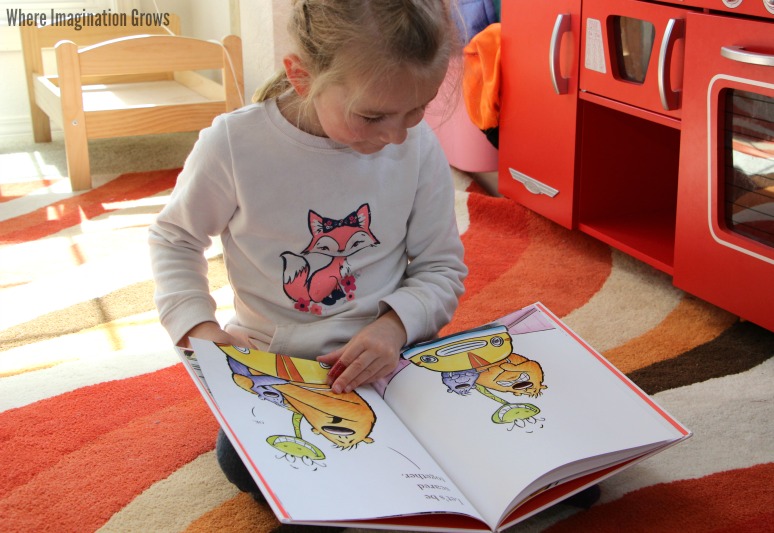 As with the other books in this series I love the illustrations! The little fuzzy friends are super adorable and my kids really like how expressive their body language and facial expressions were. The bright white background with the bold contrasting colors makes the images pop out.
It's a truly enjoyable read that any preschool or kindergarten library should have!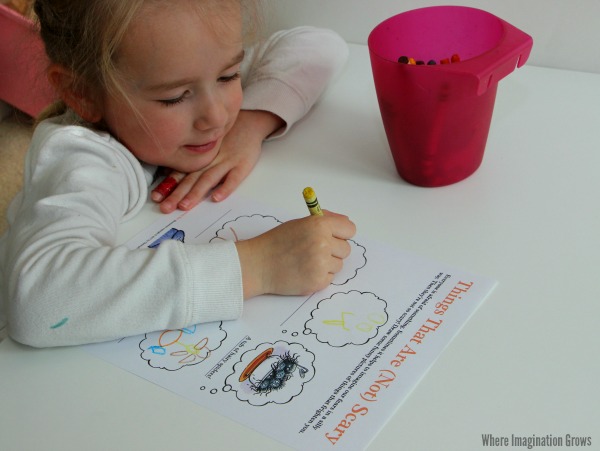 You can also find a fun (and free!) activity kit that goes along with this book on the author's website. From discussion questions to bracelets and coloring sheets there is something fun for every kid! My daughter really like the activity sheet for turning scary things into not so scary things. She turned a scary monster into a silly monster with spaghetti hair. Monsters are much less scary if they have spaghetti hair!
>> Download a free activity kit from Anna Kang's website (at the bottom)!<<
About the Author & Illustrator:
Anna Kang and Christopher Weyant are the creators of two other books featuring these characters: Theodor Seuss Geisel Award winner You Are (Not) Small and That's (Not) Mine. Christopher's work can be seen regularly in The New Yorker magazine and his cartoons are syndicated worldwide. This husband-and-wife team lives in New Jersey with their two daughters and their Bich-Poo. Visit them at AnnaKang.com and ChristopherWeyant.com.
*I received a complimentary copy of this book to review. All thoughts and opinions are 100% my own. See full disclosure policy here.*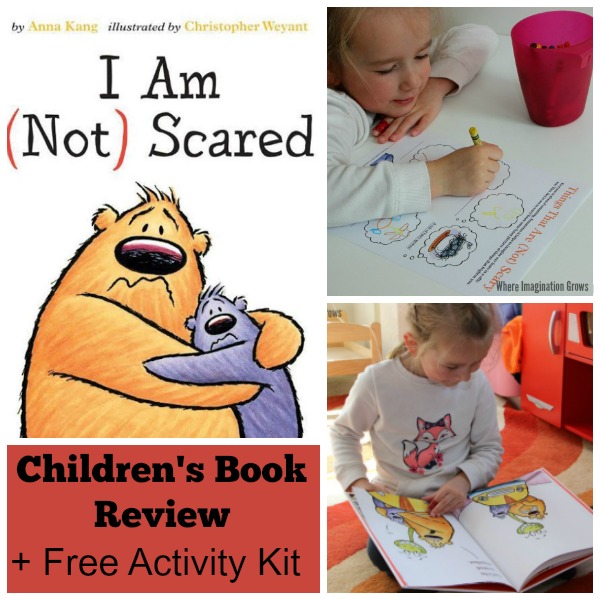 Looking for more crafts and activities? Check out our index for 100+ plus kids activities! Find activities by theme, materials, skills, age and much more!