Looking for a nursery rhyme activity your kids will love? This Itsy Bitsy Spider window activity is so simple to make and kids can't wait to play with it! It's one of our favorite nursery rhyme activities!
Our Light & Reflections Series is all about nursery rhyme this month so we picked my daughter's favorite, The Itsy Bitsy Spider, and turned it into a simple fine motor action game on our windows.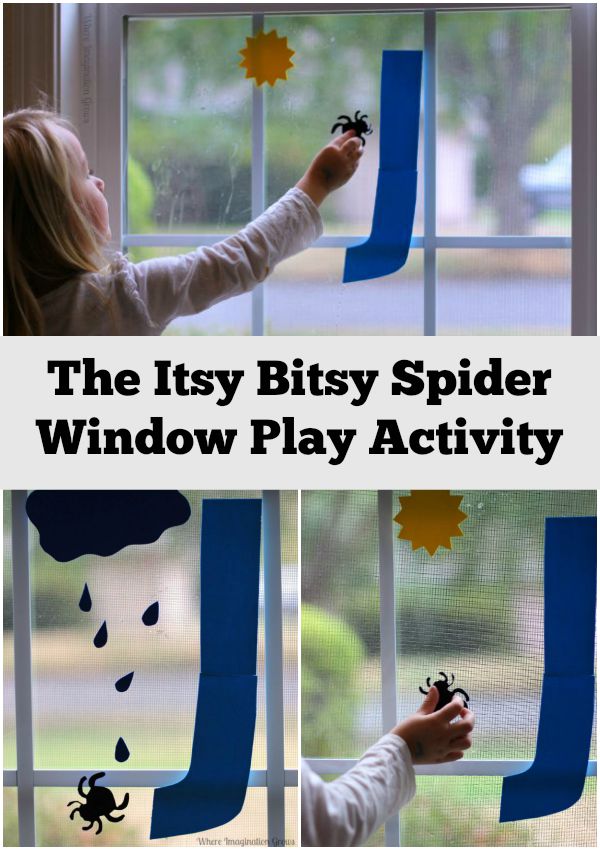 Affiliate links provided for your convenience, see my disclosure for more info.
Materials:
Getting craft foam to stick to your windows is super simple, just get it wet!  I usually put a wet paper towel or sponge on a plate and the kids use it to dampen the craft foam.
For this nurse rhyme activity all you need to do is cut out a sun, cloud, raindrops, spider, and the water spout.  Add a dash of water and it's time to play!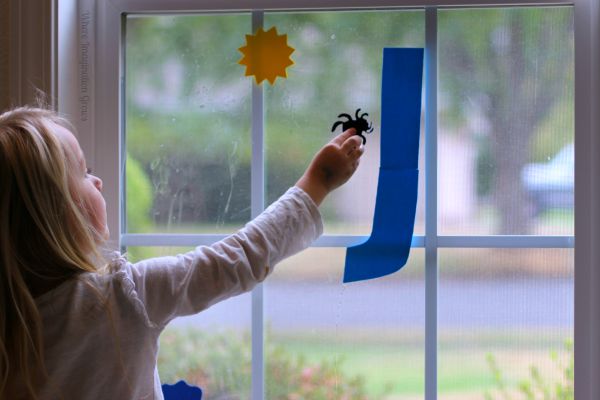 "The itsy bitsy spider went up the water spout"…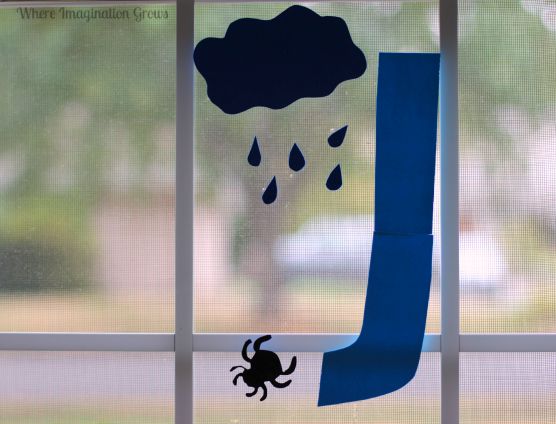 "Down came the rain and washed the spider out."  Peeling and placing the foam pieces is a great fine motor activity as well.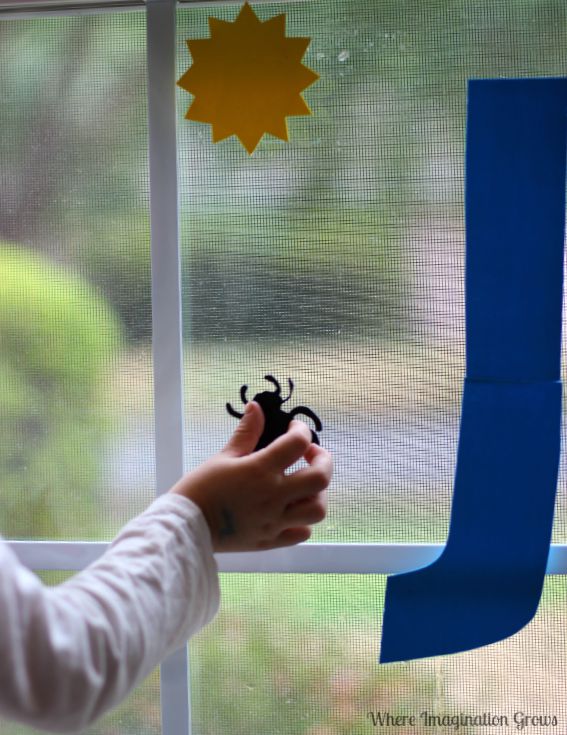 "Out came the sun and dried up all the rain, and the itsy bitsy spider went up the spout again!"
Easy and fun right? My daughter really like this activity and her spider went on all kinds of adventures.
Debate time: Are you team itsy bitsy spider  or team eensy weensy spider? (we're a house divided 😉 )
There is more nursery rhyme fun with light tables and silhouettes below: 
Humpty Dumpty Light Table Play via And Next Comes L
Ten in the Bed Silhouettes via Frog in a Pocket
Nursery Rhyme Retelling Slides on the Light Table via Still Playing School
What's your child's favorite nursery rhyme?
Looking for more crafts and activities? Check out our index for 100+ plus kids activities! Find activities by theme, materials, skills, age and much more!