If you have a toddler at home then you know that bath time can be a major headache sometimes. Don't worry though! Peep and Egg are here to help! This sweet new book in the Peep and Egg series helps make that bath time struggle a little more fun. Plus your toddlers will love to read along! Keep reading to find out more about this fun book for toddlers and enter for a chance to win your own copy!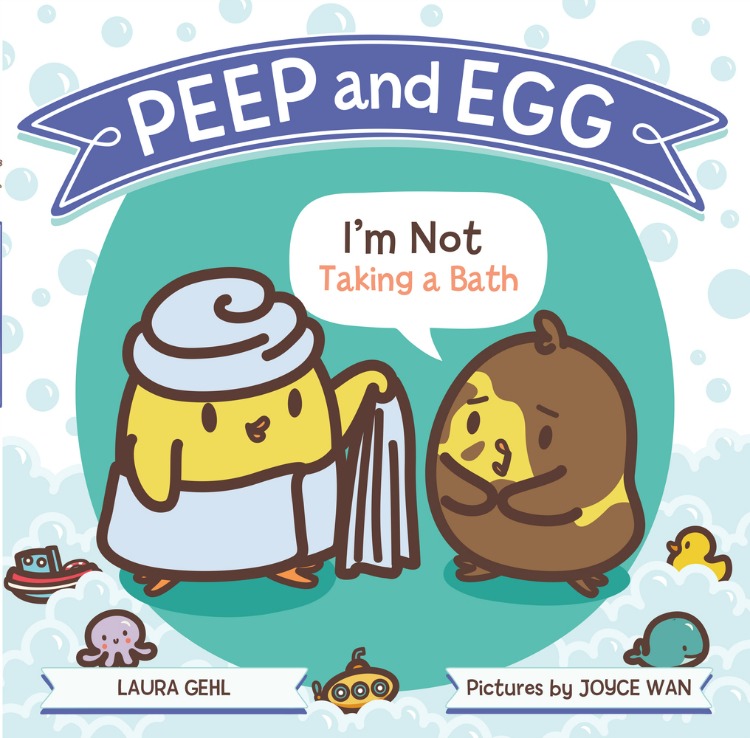 Post contains affiliate links for your convenience. See full disclosure policy here.
Peep and Egg: I'm Not Taking a Bath Review
Peep and Egg: I'm Not Taking a Bath by Laura Gehl

Peep thinks Egg needs to take a bath after playing in the mud. But Egg is not taking a bath. Not in the river, not in the duck pond, and definitely not in the dog's water bowl—too slobbery! Does Peep have any tricks up her feathers to help a chick change her mind? Laura Gehl and Joyce Wan are back with another fun, colorful story that takes the "not" out of "I'm not taking a bath!"
Little Egg had lots of fun playing outside and now he really needs a bath but Egg doesn't want to take a bath! He is not going to take a bath! Is this a familiar theme in your house? Toddlers can be fickle about bath time so they can totally really relate to Egg not wanting to get in the bathtub.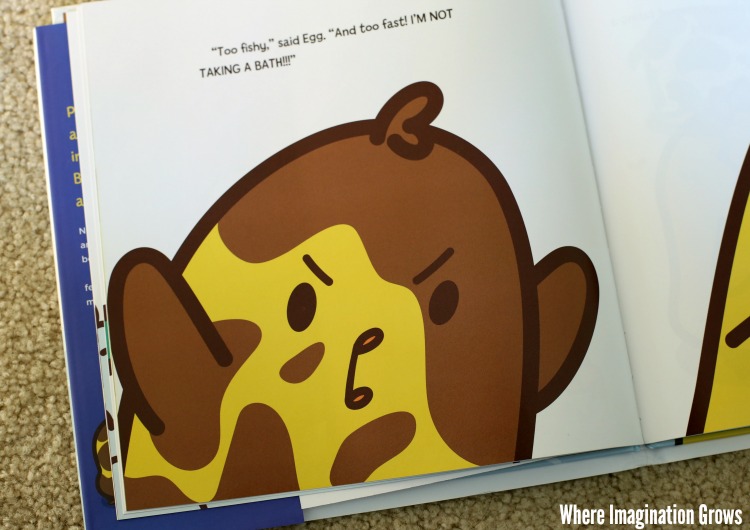 In an effort to get Egg to take a bath Peep offers lots ideas on how to get clean.  Peep's ideas are not your traditional ways to get clean, like spraying him with a hose or using the dog's water dish, but your kids will think they are silly and funny. My kids laughed at all the silly ideas Peep suggested.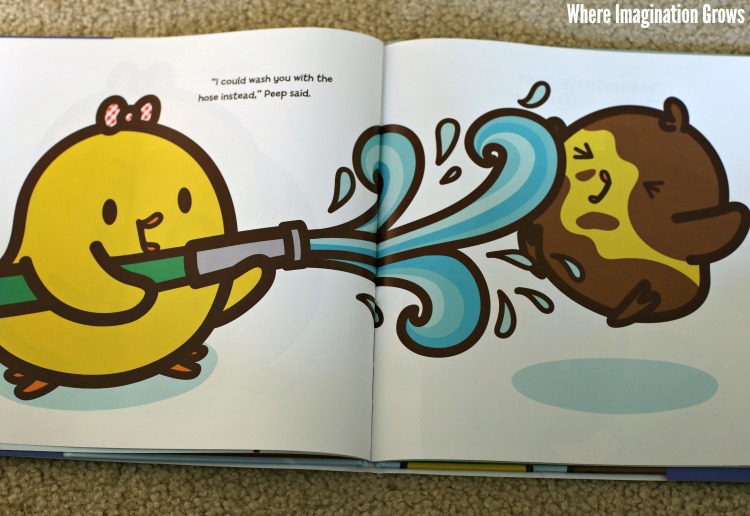 Peep tries hard but no matter what she suggests Egg will not budge. He is not taking a bath! Oh no! How will he get clean? You'll just have to read it to find out!
The images are whimsical and and adorable, perfect for toddlers! The text is short and engaging enough that toddlers will stay interested the whole time and want to read it over and over. Peep and Egg are always a hit with the toddlers in my house!
This book also has free coloring sheets and a free curriculum guide that you can download from author Laura Gehl's Website. Just follow the links and print! These are a great way teach children new things with their new favorite book.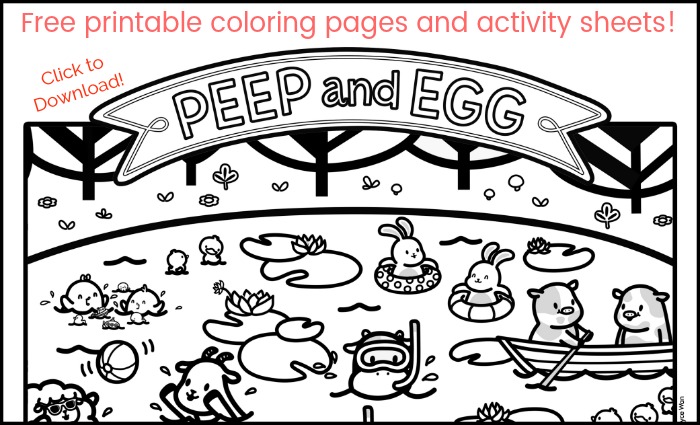 If you have a toddler at home then you should add this fun book to your library! My kindergartener could read it to her younger daycare friends and it has been well loved by my toddlers in the short time we've had it. You won't regret adding it to your collection!
Grab your copy today –> Peep and Egg: I'm Not Taking a Bath
Want to try your luck at winning a free copy? Enter to win this fun book below. Open to US residents 18 and over.
TWO giveaway opportunities!!
One grand-prize winner will receive a signed copy of Peep and Egg: I'm Not Taking a Bath, Peep and Egg stickers, and a complete bath time fun collection that includes a giant hooded frog towel, duck water spray bath toy, rubber duckies, natural bubble bath, and a colorful assortment of made-in-USA fizzy bath balls.

Ten lucky runners-up will receive a copy of Peep and Egg: I'm Not Taking a Bath.
Looking for more crafts and activities? Check out our index for 100+ plus kids activities! Find activities by theme, materials, skills, age and much more!
I received a complimentary copy of this book to review. All thoughts and opinions are 100% my own. See full disclosure policy here.