What's better on Halloween than some comfort food turned spooky? My daughter loves Halloween and we always have friends over to go trick-or-treating with us.  We make it a party with friends. Getting ready together and having a pot luck Halloween dinner but lets face it, the kids just want to get out as soon as possible and start amassing that candy.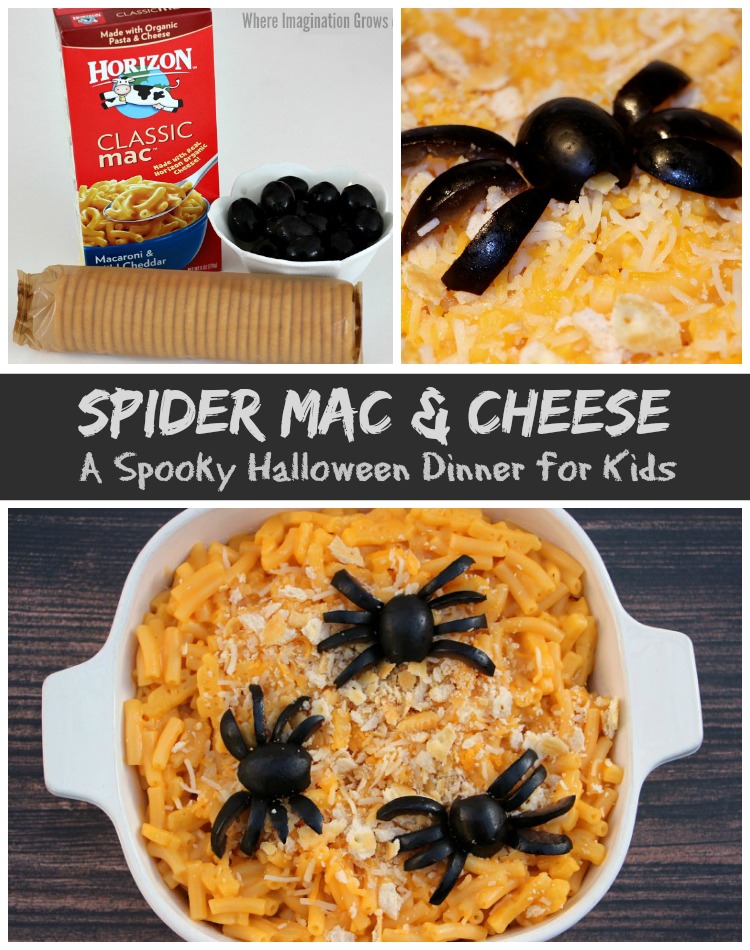 With all the walking and running your kids will be doing to get their loot its important that you make sure they have a hearty meal beforehand.  A meal that gives kids the energy to keep going on Halloween is important but as a parent I know that you also need something quick because little ones have less patience in Halloween. This meal is easy to make a is on the table in 2o minutes or less!
Spooky Halloween Dinner- Spider Macaroni & Cheese
What you need:
1 pkg  Horizon® Macaroni & Cheese (Having friends over? Use 2 packages!)
Large Olives
Snack Crackers (optional)
Shredded Cheese (optional)
Knife
Baking Dish
The first step is to cook your macaroni and cheese as directed on your package. We love Horizon Organic Macaroni & Cheese so that's our go to brand.  The kids love the taste and I love that it's made with organic ingredients.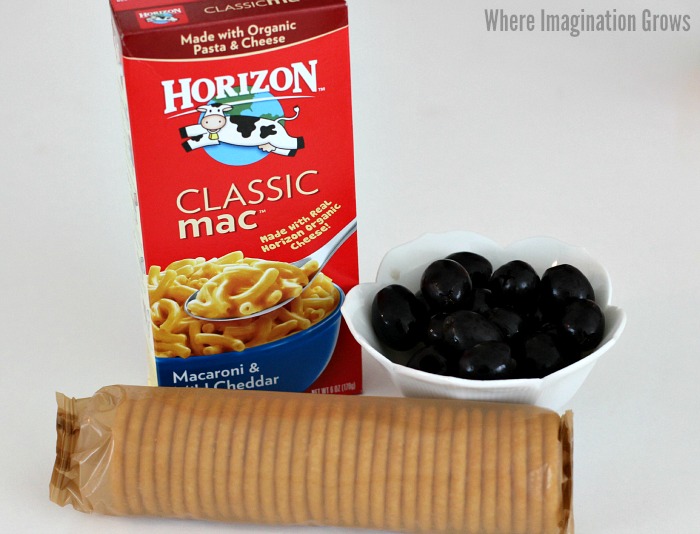 Spread prepared macaroni and cheese into baking dish (or skip this step and put straight into to a serving dish if you're in a hurry to get trick-or-treating!).
Next get out your olives.  To create your spider bodies simply cut your olives in half.  For the legs I sliced the olives in half and then cut the halves into strips to be the legs.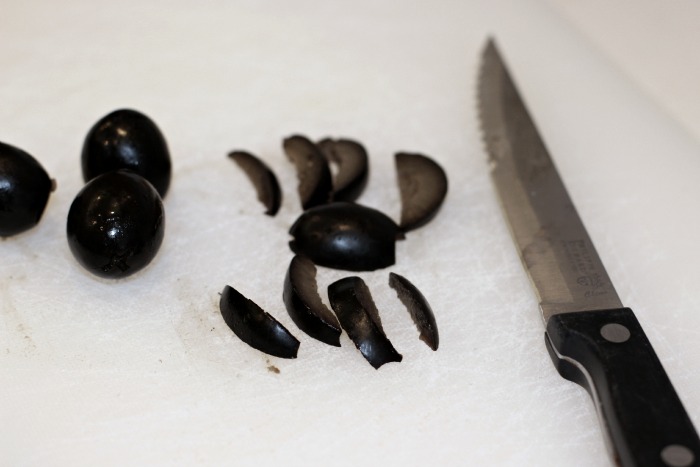 (Optional) We also crushed up some snack crackers, sprinkling the crumbs and some cheese on the top of our macaroni and cheese.  The kids thought the crackers were spider eggs!
Putting the olive "spiders" together on the top of your macaroni is simple. Just use the cut half of an olive as the body and stick your sliced pieces into the macaroni next to the half and you have legs! Easy peasy!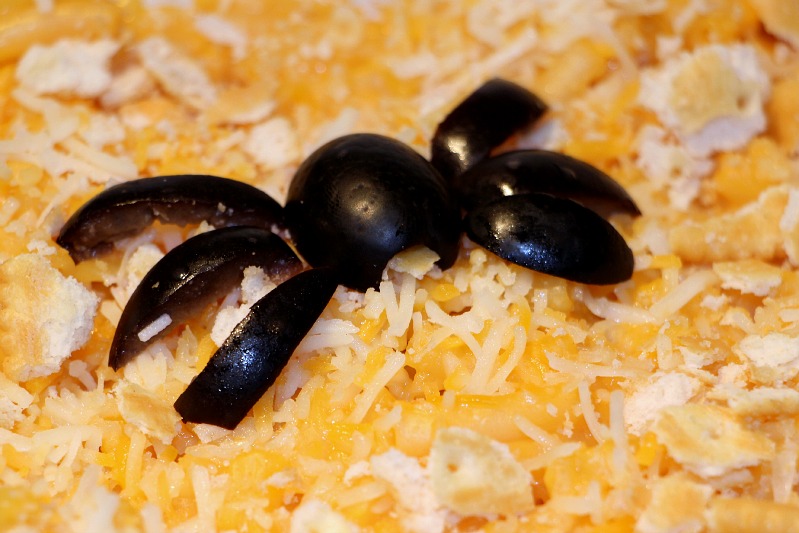 I popped ours into the oven on 375 for about 5 minutes so that the cheese on top was melted and the crackers were toasted a bit. Then pull it out and serve warm!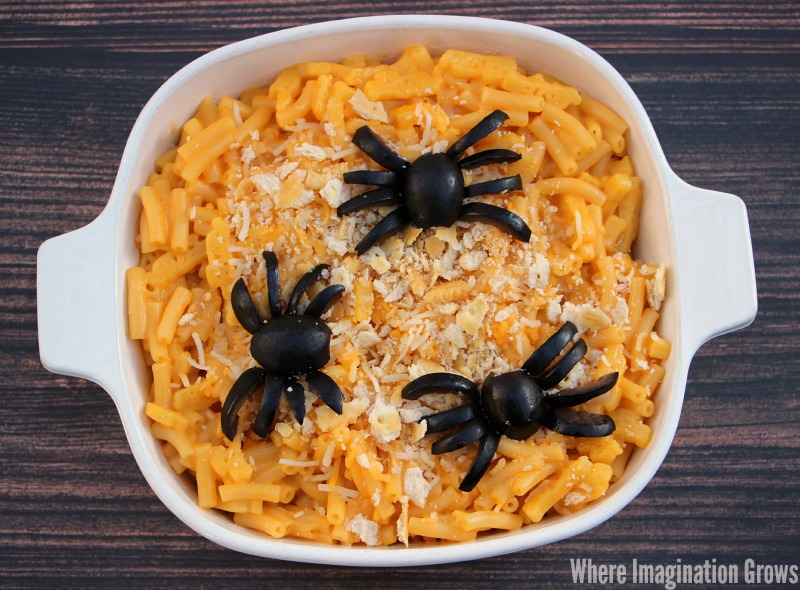 Spooky and tasty!  Plus it's a great meal to quickly throw together before you go trick-or-treating. Your kids will love this simple Halloween dinner and it's full of ingredients you can feel good about your kids eating.  My daughter and the daycare kids ate every bit of theirs!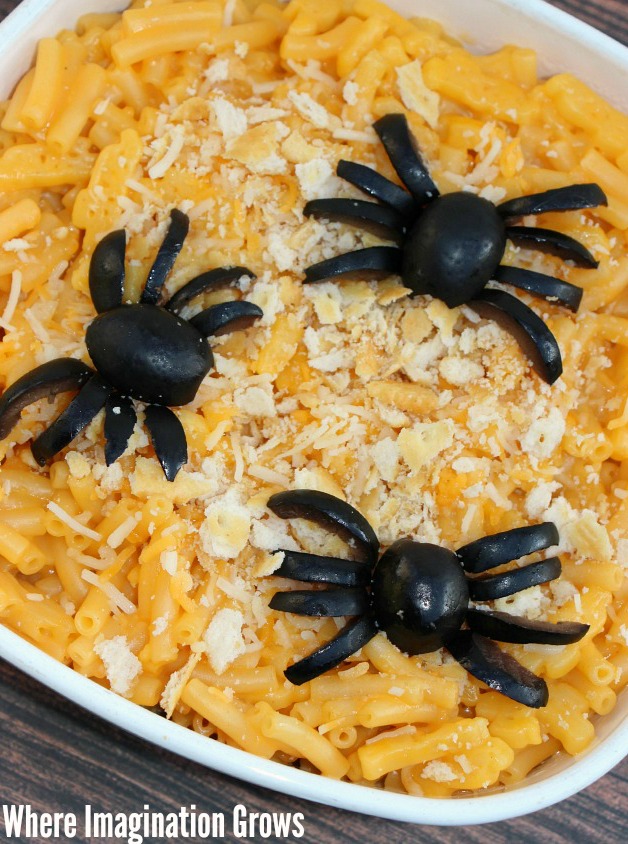 What are your favorite Halloween dinner ideas?
Don't forget to follow Horizon Organics for more Halloween treats you can feel good giving to your kids!
Facebook |  Twitter  |  Instagram  |  Pinterest
This is a sponsored conversation written by me on behalf of Horizon Organic. The opinions and text are all mine.