We love these nature suncatchers!
I like finding ways to incorporate natural items  into our indoor environment and activities because not only are they beautiful but it also allows us to explore the world around us.  With all the flowers in bloom right now it's the perfect time to do simple spring crafts with the kids!
Spring Crafts for Kids: DIY Nature Suncatchers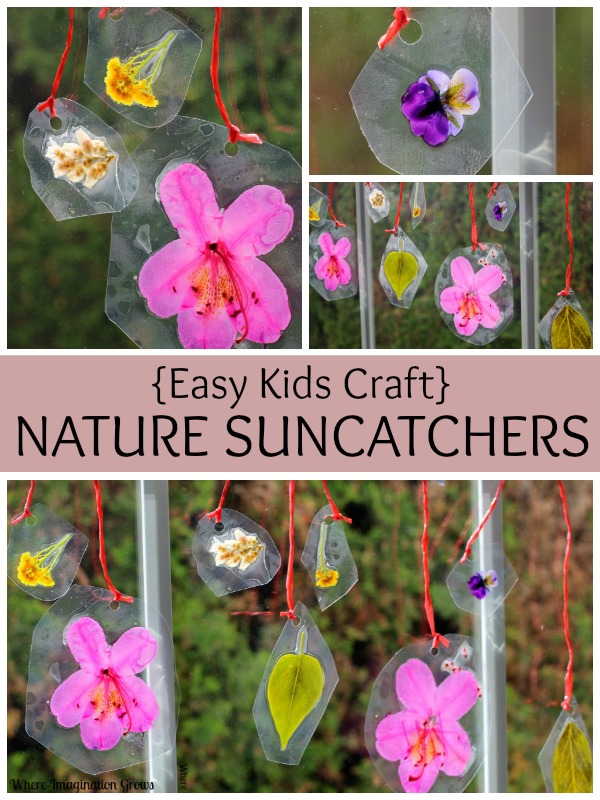 Affiliate links provided for your convenience, see my disclosure for more info.
This activity was inspired by our DIY Nature Slides for the light table.  It uses simple materials and not only teaches kids about the environment in their area but it's also a fun activity to work on fine motor skills.
Materials:
Flowers/leaves from your yard or local park
String
Scissors
Hole punch
Tape or suction cups
Start this activity outside by collecting flowers and leaves from your yard or local park. My daughter calls this part a "nature adventure" as we take magnifying glasses and bag for our finds with us and walk around the neighborhood.  It's a great way to begin discussions about local plant life and the life cycle of plants.
Once we collected a few different types of flowers and leaves we took them home and laminated them.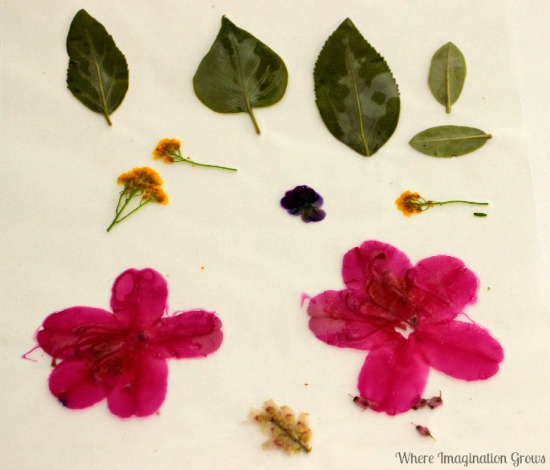 For this activity we just laid the flowers on the laminating pouches, cut off the excess stems, and sent them through the laminator.  If you have more time I'd recommend pressing the flowers first but my daughter didn't want to wait a week or two to see her nature suncatchers so we just did them as is.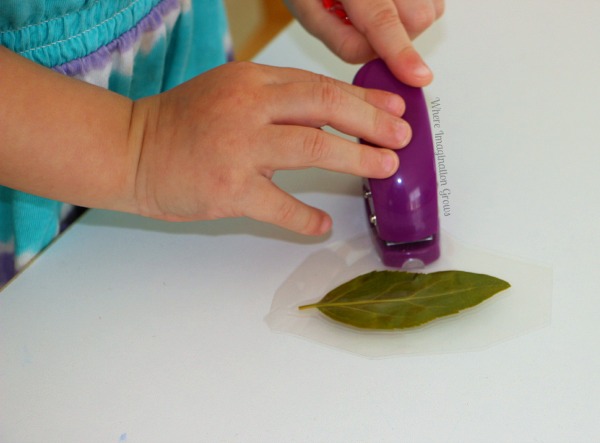 After we laminated them my daughter cut around each flower and leaf, then she used a hole punch so we had somewhere to tie the string too.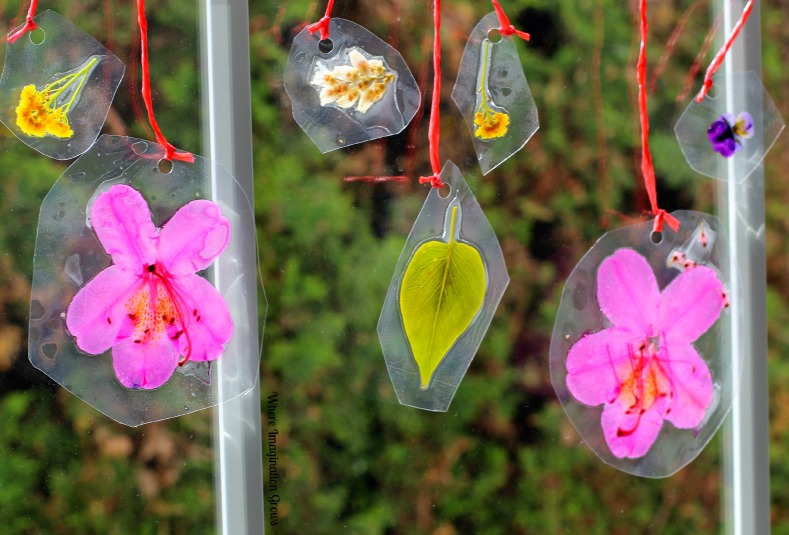 Then it was time to hang and admire them! Just attach with a suction cup or even tape them on.
Beautiful right? I love spring crafts because they bring so much color into the house!  The girls loved exploring the flowers with magnifying glasses and comparing the flowers and leaves.
Related Suncatcher Craft: Tissue Paper Stained Glass Rainbow Collages!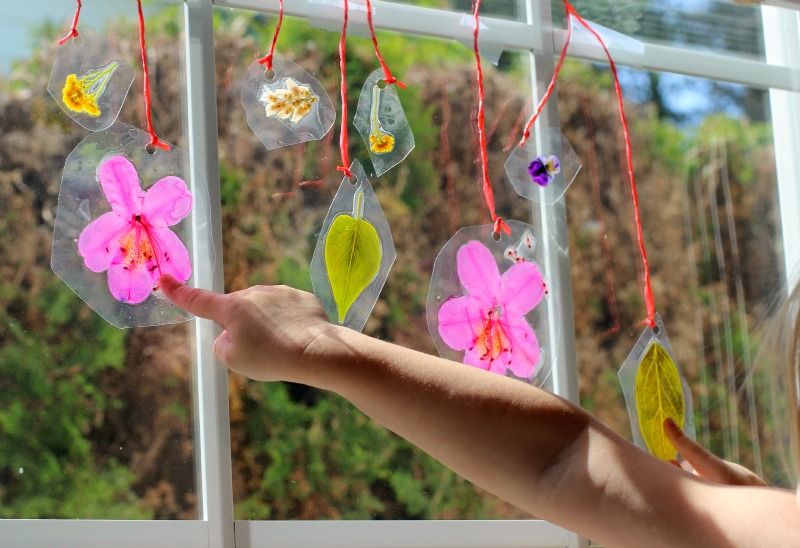 What kind suncatchers have you made recently?
Looking for more crafts and activities? Check out our index for 100+ plus kids activities! Find activities by theme, materials, skills, age and much more!