Lets make a windsock craft for your patio!
Simple crafts like these are a some of our favorite summer crafts for kids! They are fun for the kids to make and we can hang them up, making them part of our outdoor environment! The kids love to see their windsock craft flying in the wind as they play outside.
Do you have tissue paper and some glue? If so, get them out and get started!  We always have a stockpile of tissue paper because it's one of those craft supplies that is super affordable most dollar stores sell it in multi-color packs for $1.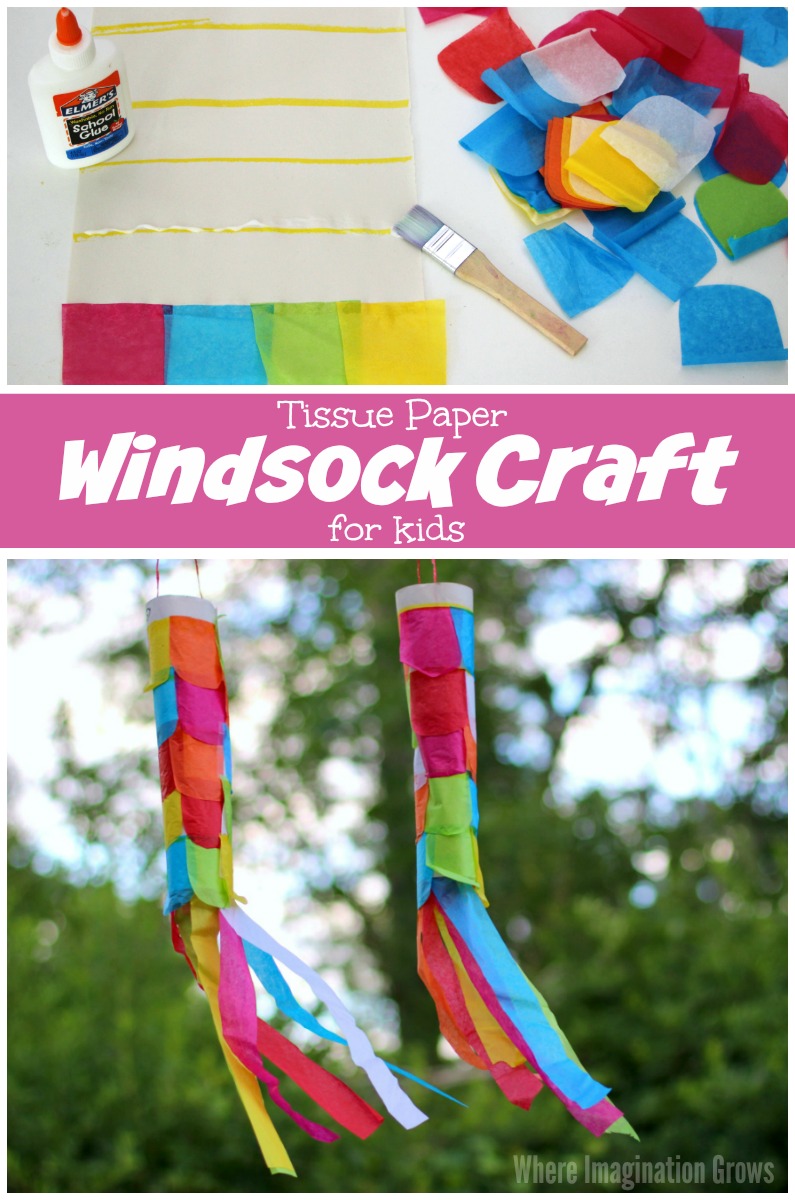 This craft is engaging for kids of all ages, from toddlers to school age, and it works a variety of skills. Cutting and squeezing glue is a great fine motor activity for kids, plus they can learn colors, color mixing, and pattern-making skills.
Today we're sharing this tissue paper windsock craft over at About.com Family Crafts.  Follow the link below for our full, step-by-step tutorial on how to make this colorful kids craft.
–> Check out our windsock craft about at About.com <–
Looking for more crafts and activities? Check out our index for 100+ plus kids activities! Find activities by theme, materials, skills, age and much more!