I don't know about you but we always have tissue paper on hand.  It's one of those materials that I always I have a stockpile of. It has so many different uses and it's great for collages!
We've been talking a lot about trees and shrubs recently since the sun has finally started to come out from behind the rain clouds and all the vegetation is starting to really grow leaps and bounds! So to build on that recent interest we made these tree collages with tissue paper!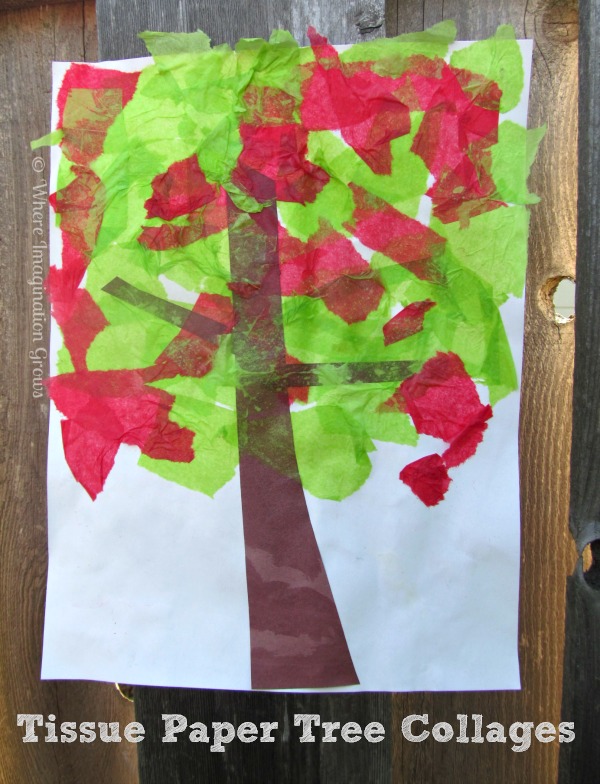 Post contains affiliate links for your convenience. See disclosure to learn more. Thank you!
Materials used:
When we make collages I generally water down the glue a bit so that it's a easier for the kids to paint with and the glue goes a bit farther, giving us a bit more use out of it that way.
MB and the daycare kids got to practice their scissor skills first by cutting the tree trunk and branches out of construction paper.  We also cut and ripped the tissue paper into small pieces that they could then glue onto their trees when we added the glue mixture.
Collages are an easy art activity that we've been doing since MB was just barely a toddler.  They are a great way for little hands to practice fine motor skills and assert their creativity!
MB loves to make collages! She made three trees and then decided she wanted to take them outside to dry on the  logs we have in the backyard so they could "be big trees again."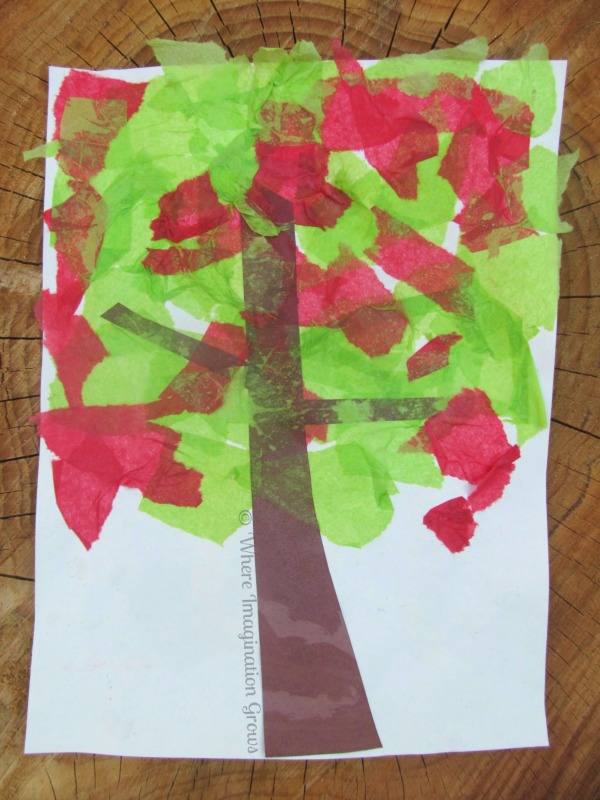 What collages have you made recently?  Let us know in the comments or pop over and share with us on Facebook!