I'm not typically a fan of making worksheets for young children but my preschooler has been obsessed with writing and prewriting activities since one of her 'big kid' (Kindergarten) friends shared her homework with her.  Ever since then she has been constantly asking for her own "word work" and "homework" to do.  Even though it's not something I generally make I decided to whip up these simple Letter A practice sheets in the form of a pre-writing printable.  My daughter LOVES them!
 Pre-writing Practice with the Letter A
 Affiliate links provided for convenience, see my disclosure for more info.
Materials:
I prefer to laminated these so that MB can use them repeatedly and so that the other kids can have a turn to use them as well rather than printing a bunch that will just get thrown away after one use. Once I printed, cut, and laminated them I added them to our writing center for the kids to practice with.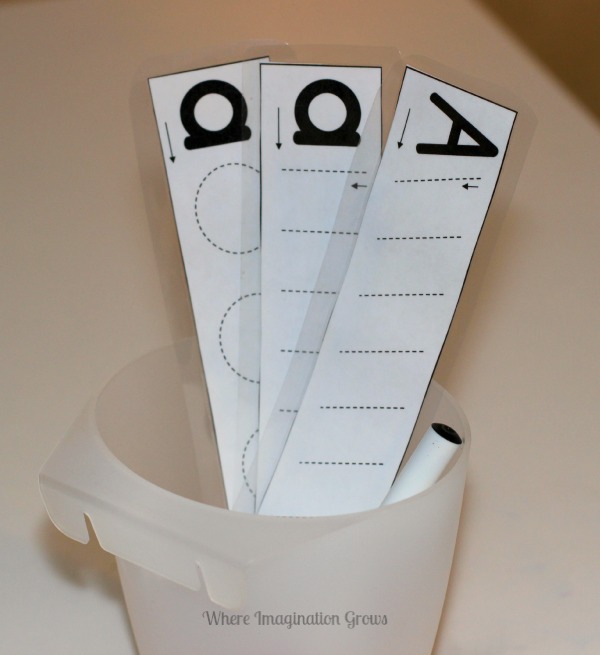 My daughter was so excited to start doing her "work" that she jumped into it as soon as I set them out.  She and the other kids have revisited them several times a day all week long.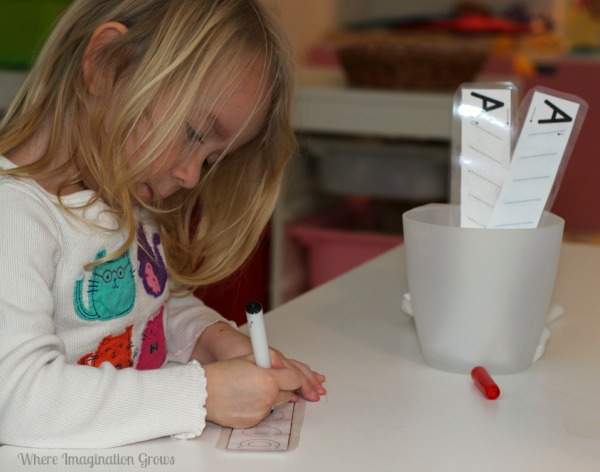 I decided to created this based on the letter A because a.) it's the first letter of the alphabet and b.) MB and each of the kids in my daycare all have the letter A in their name and we've been focusing on learning about letters in our names.  Plus my daughter wanted something that looked similar to the 'homework' her big kid friend had shared with us.
I do pre-writing practice with my toddlers and preschoolers because they are easy activities that help children prepare for writing.  These activities teach them proper pencil grasp, strengthens muscles in the forearm and hands, helps children practice coordinating multiple muscles at once.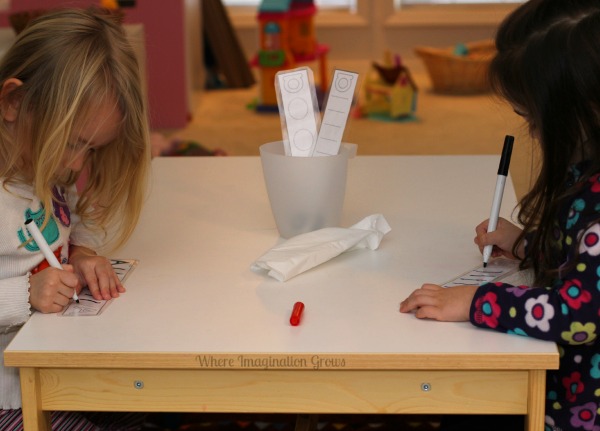 For us this activity was more of a basic pre-writing activity than anything else. I don't expect my (just barely) preschoolers to be making perfect letters after this but they do understand the structure of the letter better and they are much more proficient with their hand/eye coordination skills and their pencil grasp has greatly improved!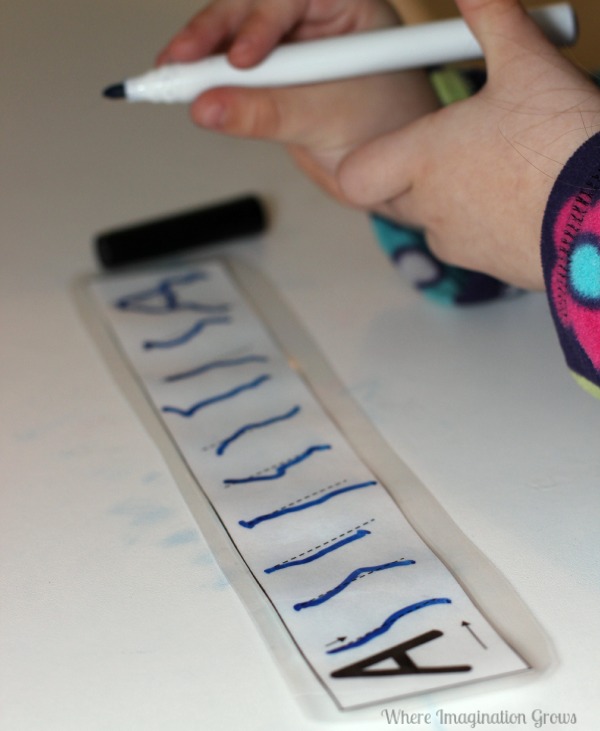 Because the girls loved it so much I'm thinking I may actually make a few more in the future.  Do you have a favorite pre-writing printable that your kids love? Leave a link in the comments so I can check it out!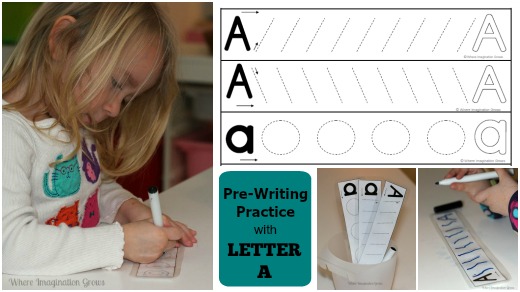 MORE PRE-WRITING PRINTABLES:
Pre-Writing Printable With Letter A (Free)
Pre-writing with the Letter B (Free)
Now Available!– We partnered with my friend Jamie of Play to Learn Preschool to create a full set of A to Z tracing cards for purchase! Find the My First Tracing Cards pack on her Teachers Pay Teachers store!