Lets make a pony bead butterfly together!
Pony beads have become some our favorite materials in recent weeks. We recently used them to make our heart suncatchers (no melting needed!) and have been doing lots of threading and un-threading activities. These easy pony bead butterflies came out of all those hours of threading beads and making bracelets.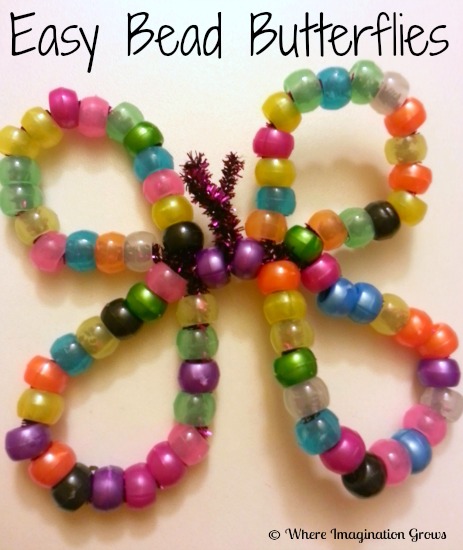 This post contains affiliate links for your convenience, see disclosure for more info.
Easy Pony Bead Butterfly Craft for Kids
Supplies:
Pipe Cleaners aka Chenille/Fuzzy sticks (ours were provided free to us from CraftProjectIdeas.com– check out their website for other great ideas!)
That's all you need!
We used two pipe cleaners, one for each wing.  It's very simple to make, just let the kids thread the beads onto the pipe cleaners until they are nearly full.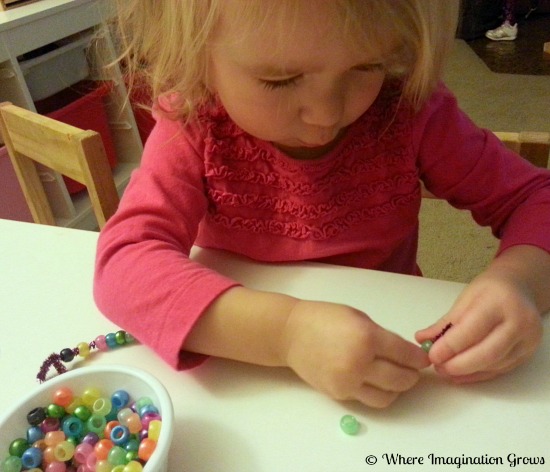 Twist each pipe cleaner into an oval, my toddlers did this themselves with no problem right off the bat because of all the bracelets we've made.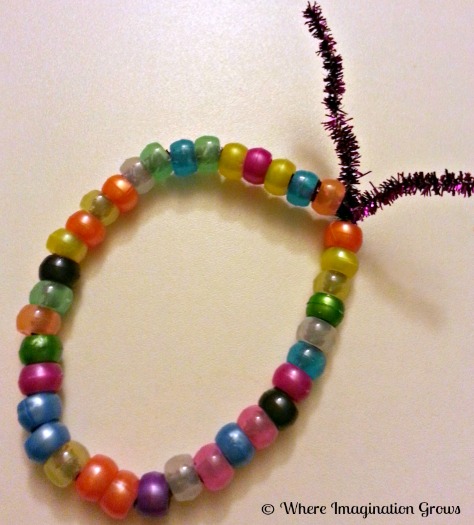 Pinch the oval together in the middle and wrap the excess pipe cleaner around them to secure them together, leaving a bit on the ends. Do this for both pipe cleaners (aka wings 😉 )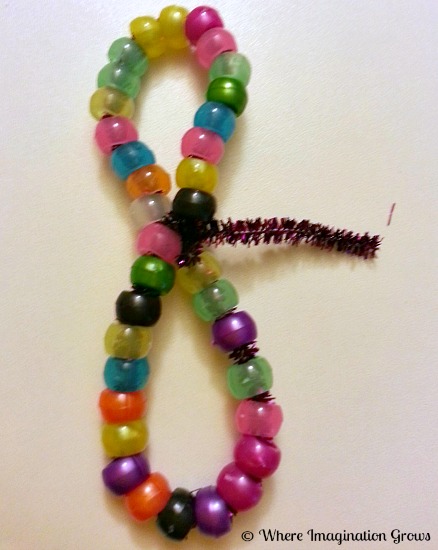 We added one bead on each wing and then twisted the pipe cleaners together in the middle. I'm sure you could also bead up the center for a matching body but we never ended up with enough pipe cleaner left 🙂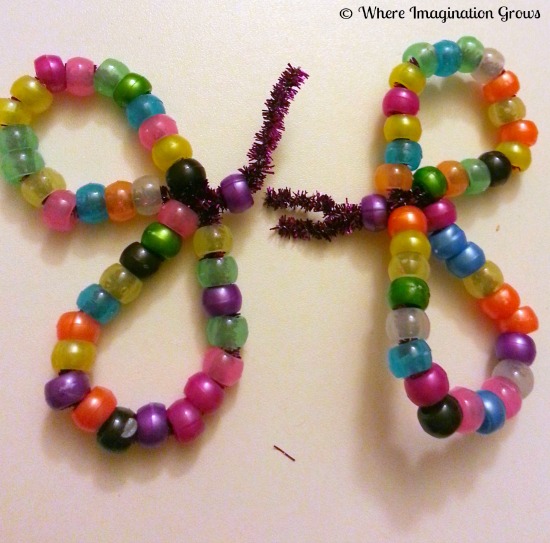 That's is! Super simple! The pipe cleaners are pliable enough that they can easily be manipulated to the perfect butterfly even if they have to be squished and squeezed by little hands while they are being made.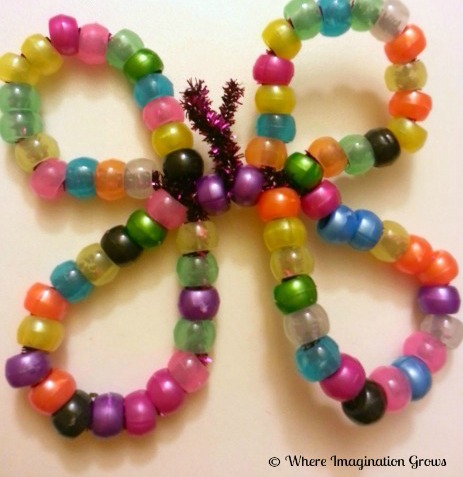 We have at least 10 of these pony bead butterflies hanging throughout the house and the girls had a great time making them!!  MB is even sleeping with two hanging on her bed.  After the first two or three I was surprised at how easily it was for them to do with very little help. The only part that seemed to really be a struggle was the pinching and wrapping of the oval but there is a lot of skills going on there!
What do you make with pony beads?