This rainbow craft is so easy and fun! Plus it looks so bright and colorful!
We love rainbow art and when spring comes around we break the out. To me spring activities are bright & full of color.  What's more colorful than a rainbow?  Today we're gearing up for spring by doing some fun spring crafts and activities that are inspired by rainbows with some of my favorite other kid bloggers! Just gather some simple supplies and do them with us!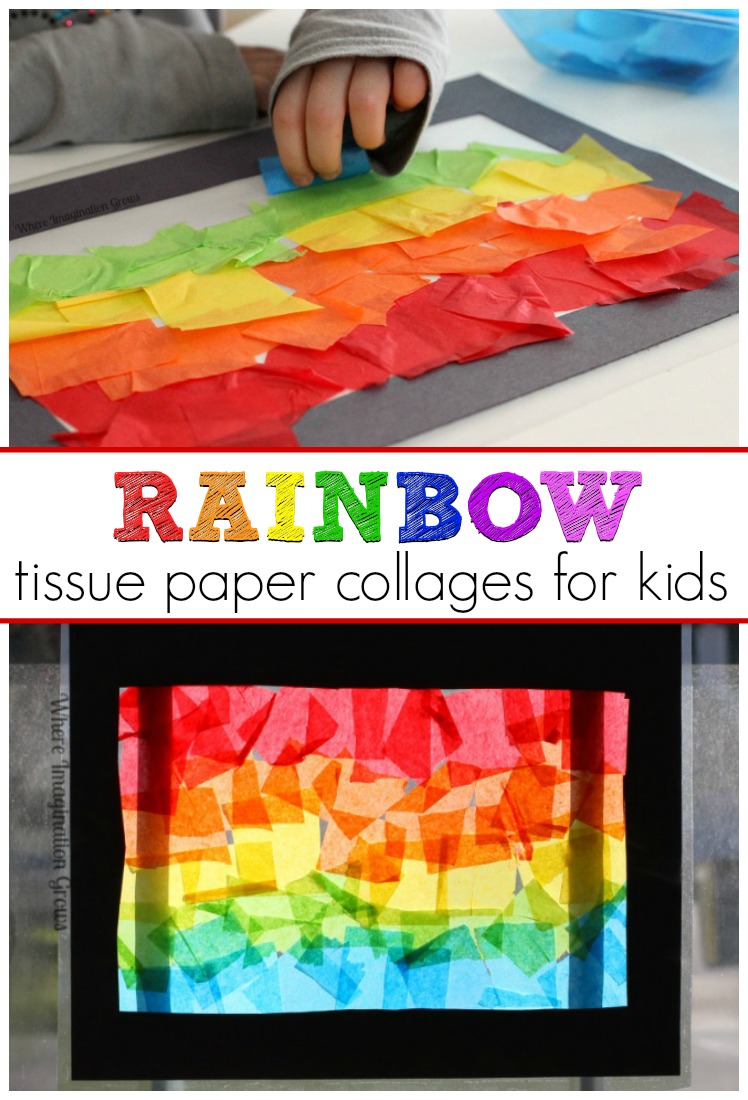 Affiliate links provided for your convenience, see my disclosure for more info.
Simple Stained Glass Rainbow Craft
Materials Needed:
To make your "frame," simply cut the middle out of a piece of construction paper and stick onto a large piece of contact paper. I usually cut my contact paper a bit larger so that I can use the excess to stick it to the window.
After your frame is in place let your little ones create their stained glass rainbow art by placing squares of tissue paper onto the contact paper in a rainbow pattern.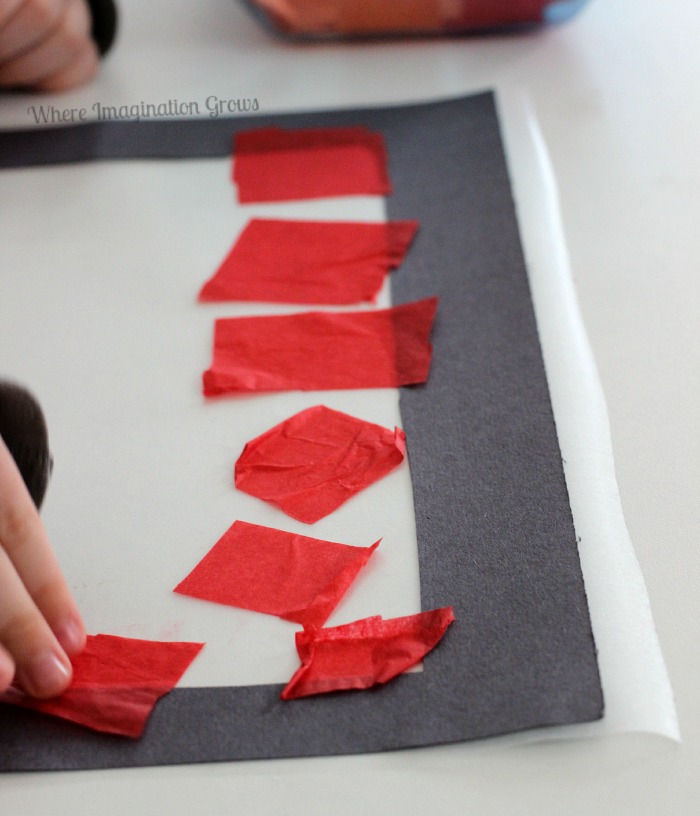 My preschoolers were very focused and worked diligently to get their rainbows in the right color order. We didn't have any purple tissue paper so ours stops at blue but the girls didn't seem to mind.  The youngest toddler in my group was unconcerned with the color sequence and just made a rainbow collage. That's what's great about this rainbow craft, toddlers and preschoolers can create how every they want and it turns out beautifully.
Related: Bring nature indoors with this Nature Suncatcher Craft your kids will love!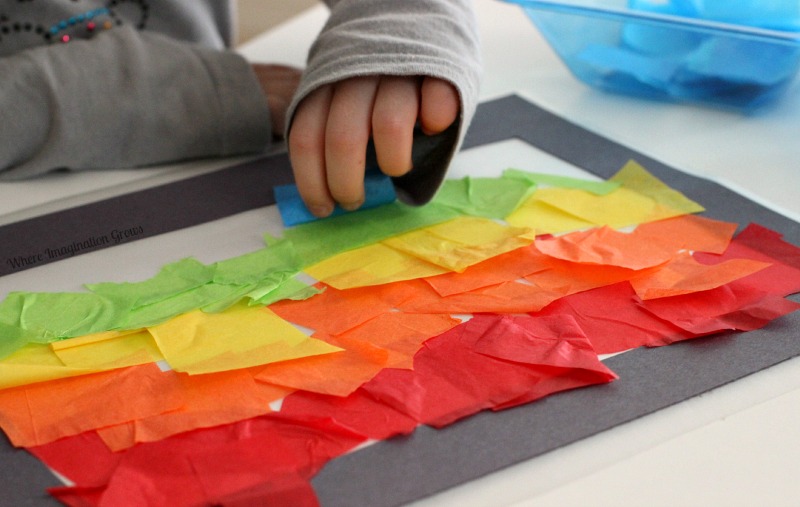 This spring rainbow craft is also a fun way to work on fine motor skills.  It takes work to get those little tissue paper squares separated and placed (sometimes even re-positioned a few times) on the contact paper.  You can turn it into a cutting activity too by letting your kids cut strips of tissue paper into squares while you get the contact paper set up.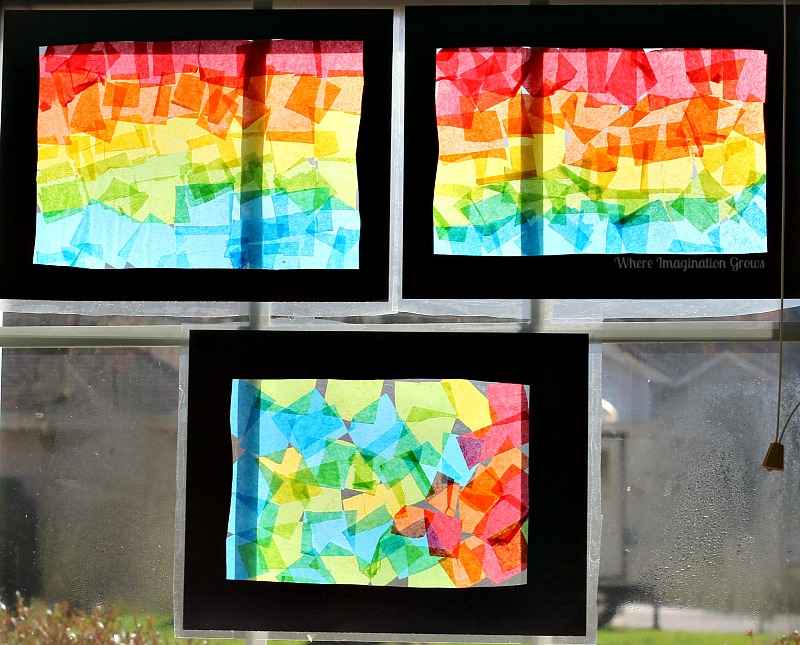 When they were done adding tissue paper we simply stuck them to our windows and TA-DA! Beautiful rainbows to brighten our playroom!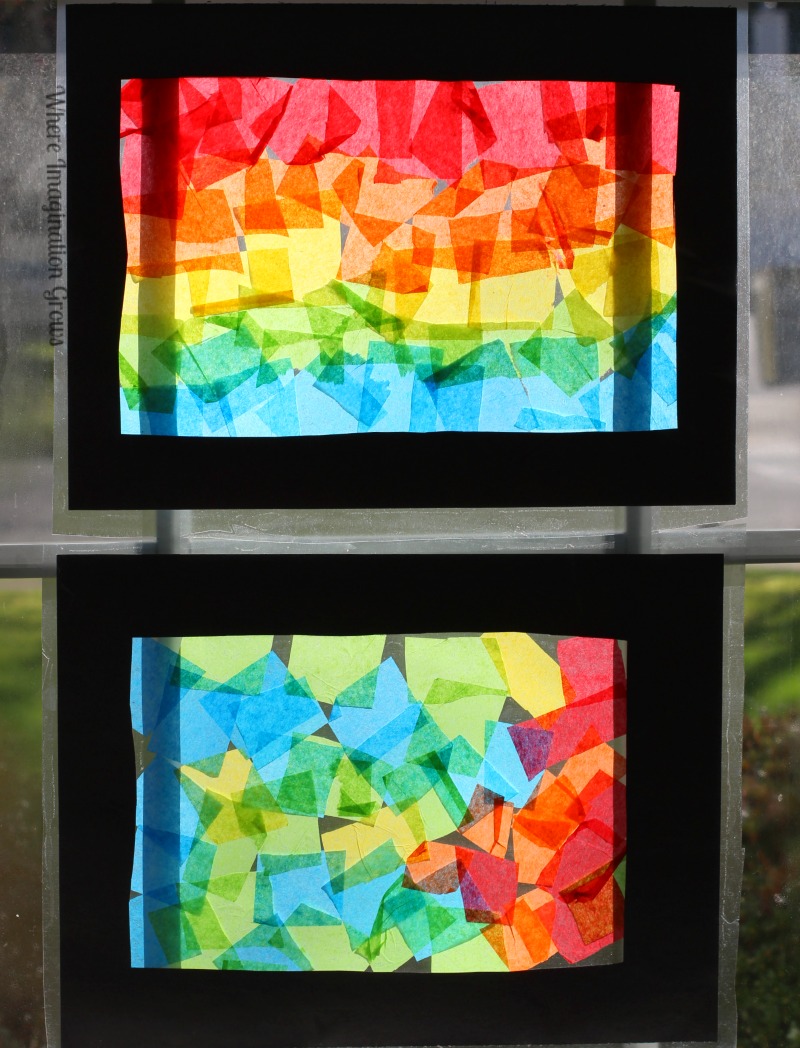 Pretty, right?! This is one of our favorite rainbow craft projects.
Want more fun rainbow art & activities? Follow the links:
Classic Cereal Rainbow Craft / Frogs Snails & Puppy Dog Tails
Sparkly Rainbow Slime / Craftulate
Rainbow Candy Smash Cookies / Rainy Day Mum
Rainbow File Folder Game / JDaniel4's Mom
Rainbow Stacking Cups / SugarAunts
Sticky Rainbow Collage / Inspired by Family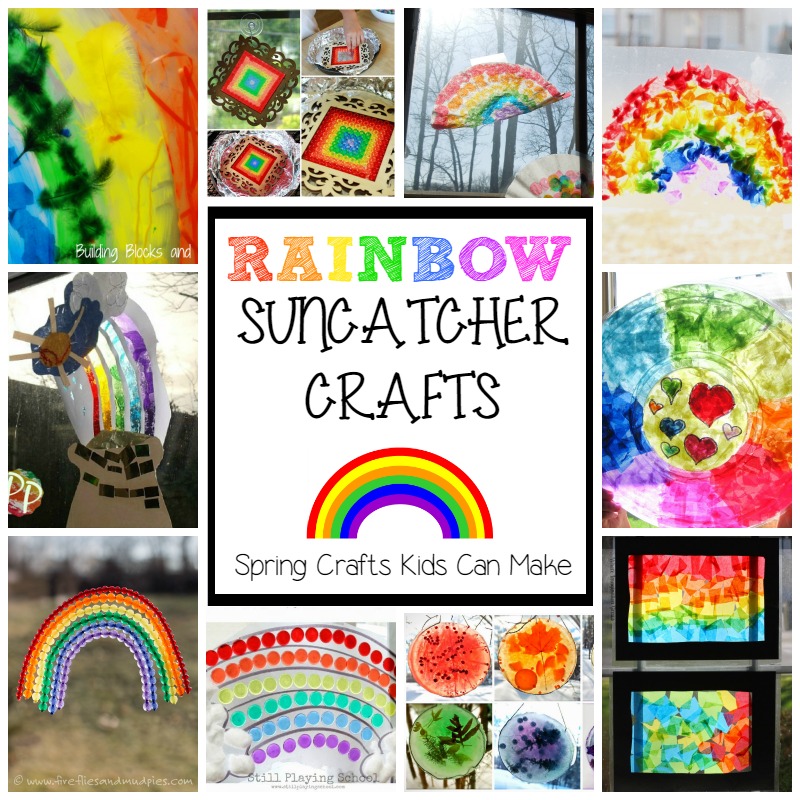 Looking for more crafts and activities? Check out our index for 100+ plus kids activities! Find activities by theme, materials, skills, age and much more!