My daughter loves ball drop and ball run games and when I saw this in our new book, 101 Kids Activities by Rachel Miller and Holly Homer I knew it was perfect for us to make!  I swiped the ping pong from our ping pong counting game and set out to make this!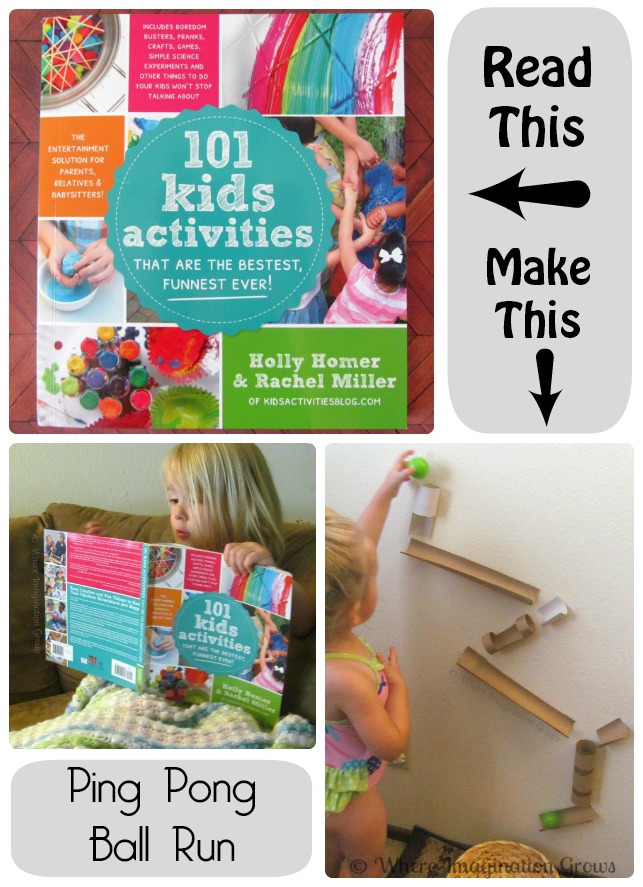 Post contains affiliate links for your convenience, please see below post or my disclosure for more info. Thank you
I'm super excited to be able share this book with you!  Holly & Rachel, of Kids Activities Blog, have inspired me for years and now they have an AMAZING new book full of fun kids activities!
Their new book, 101 Kids Activities That Are the Bestest, Funnest Ever! is chalked full of fun, simple kids activities!
MB loves looking through this book and picking out things she wants to do!  We've already done a number of them!  We wanted to share our favorite activity (so far!) so you can see all the fun this book provides!
Ping Pong Ball Run (101 Kids Activities Book)
Toilet Paper Rolls
Magnetic Tape (we used sticky tack since we didn't have space on the fridge)
Ping Pong Balls
Scissors
Cut tubes into various ramps, attach to wall or fridge with and let the kids go!! Simple fun for kids (aka my favorite kids activities!)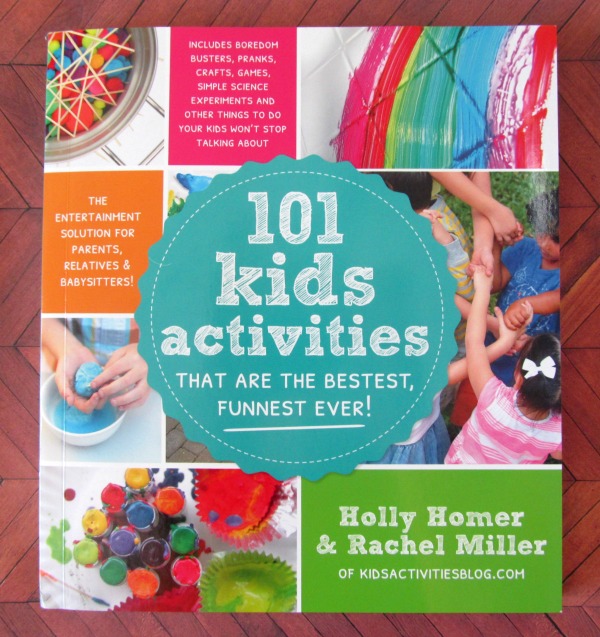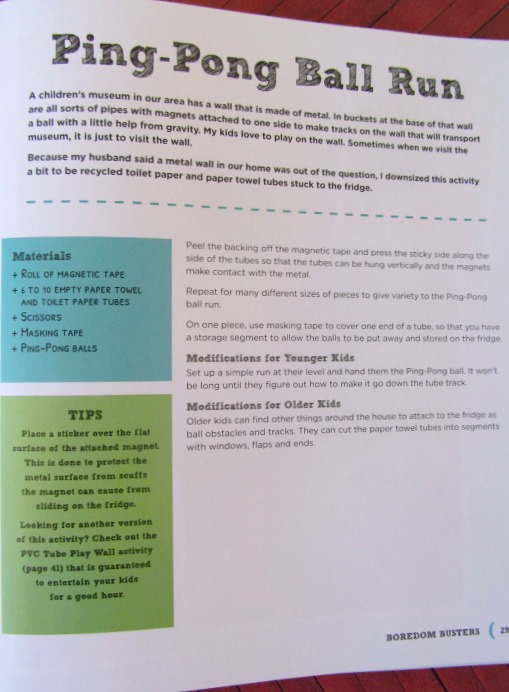 We set it up and played with this while waiting for our daycare friends to wake up (of course my child is the non-napper!) and it was the go to activity while we waited for our sunscreen to soak in before going out to the sprinkler, hence the bathing suit.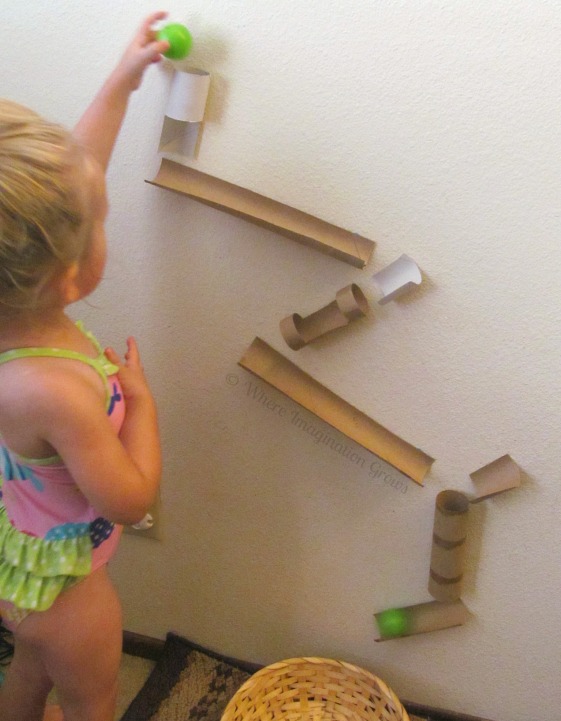 This ball run activity turned out to be the perfect quiet play activity.  MB had such a great time and spent an extended period of time playing with it, changing the positions and trying to put all the ping pong balls in the first drop before the last one hit the basket.  It was the most used activity all week!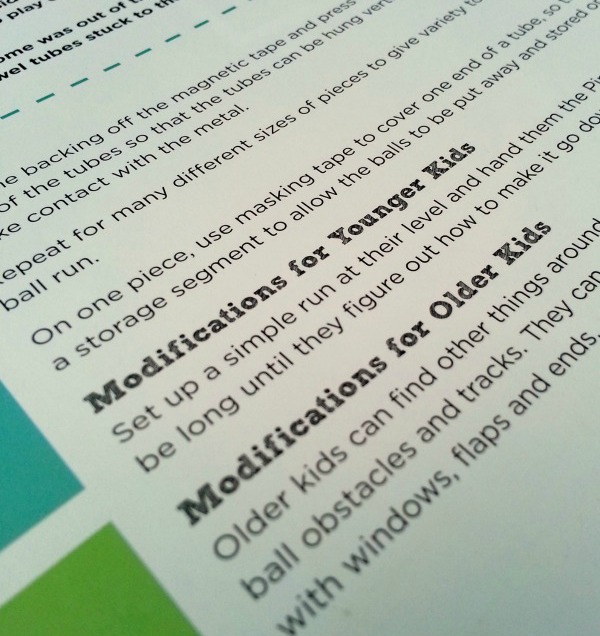 The great things about all the activities in the book is that they include modifications for both younger and older kids!  The tips are a great way to allow different ages to play together and for all ages to be able to enjoy each of the kids activities in the book!
And there are still 100 more activities in this book to keep your kids busy and having fun all summer long!
I highly recommend you pick up your own copy of 101 Kids Activities That Are the Bestest, Funnest Ever! or pop over to  Kids Activities Blog and find out more about this awesome book!
Please Note: I received a copy of the book mentioned in this post for free in exchange for my honest review.  Regardless of that fact, all thoughts and information provided about this books are 100% my own, honest opinion.