Love fall? These fall luminaries are sure to bring the best of the fall tree colors into you home! I'm so excited to get back to fall activities and crafts!  We decided to kick off the new season by making these fun fall luminaries from mason jars.   They were a total experiment but thankfully they turned out very cute and we're enjoying them all lit up in the evenings.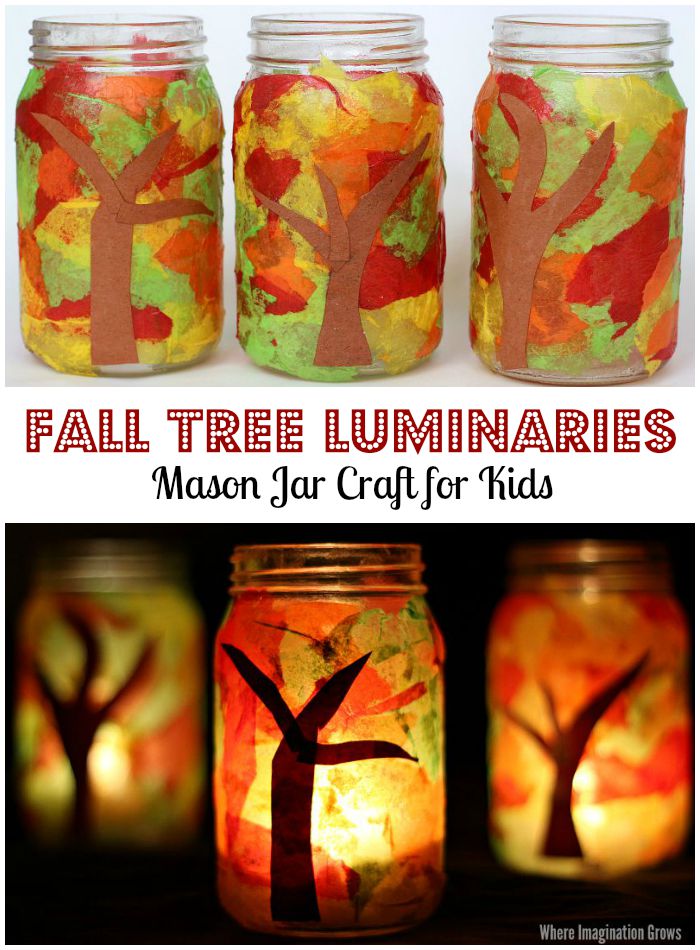 Affiliate links provided for your convenience, see my disclosure for more info.
Awhile back the girls and I did a mosaic candle holder craft and I've been meaning to expand on it ever since because the results were bright and colorful and the kids really enjoyed making. These fall luminaries are a fun twist on that simple craft.
Fall Luminaries Craft for Kids
Materials:
Mason Jars (ours are from the Dollar store)
Fall colored Tissue Paper ripped into pieces
Brown Construction paper
Paint Brush
Candle
These are so simple to create and the kids will enjoy doing it!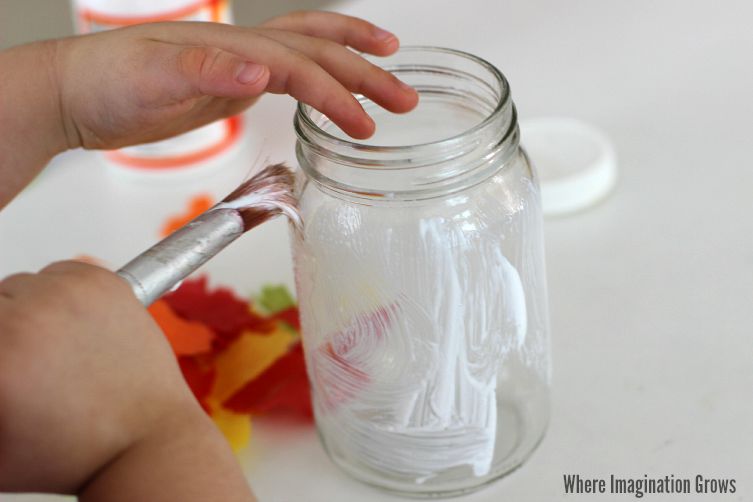 We started by painting one area at a time with Mod Podge.  The girls like to take their time and find the perfect spot for each piece of tissue paper but Mod Podge dries fairly quickly so it's less frustration if we do it section by section.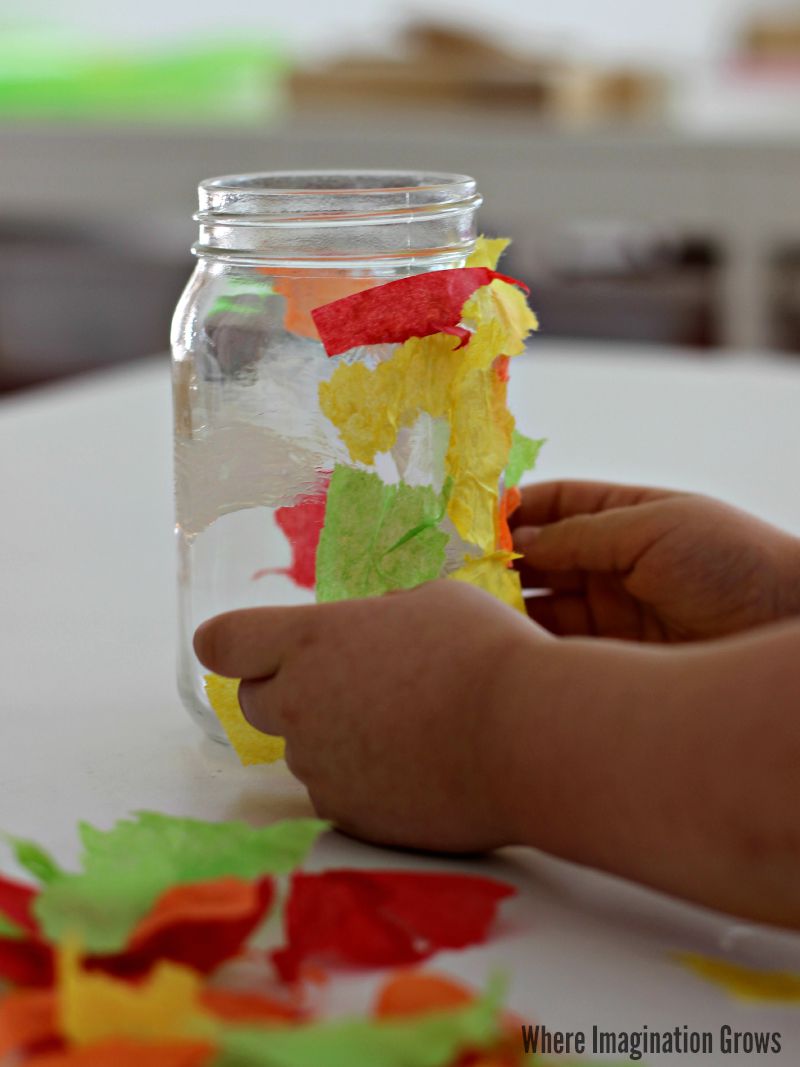 When adding your tissue paper I recommend having a wet paper towel or wipe handy because little hands can easily get the glue on them and it makes it had to attach the tissue paper with sticky hands.
We used scraps of brown construction paper to make our trees and attached them the same way as the tissue paper. The final step was to go over all the loose ends of of tissue paper that were sticking up and put a top coat of Mod Podge over it all.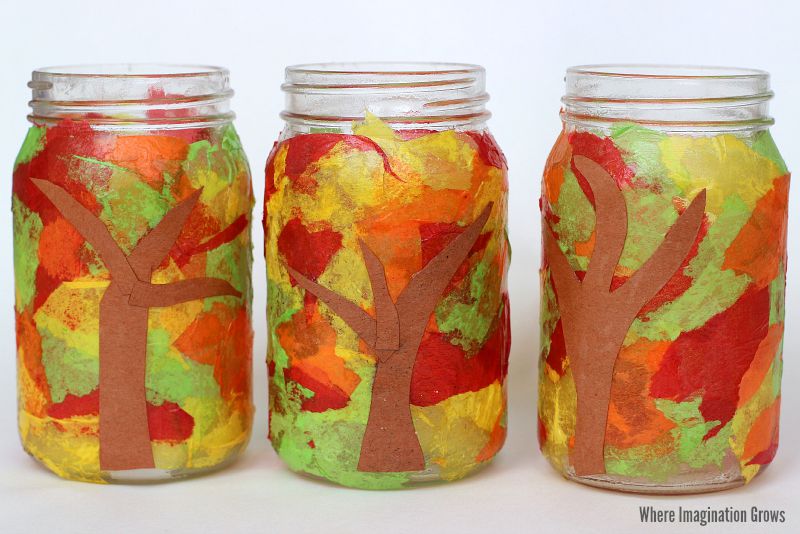 Festive and colorful right?! We love them with and without the candles in them.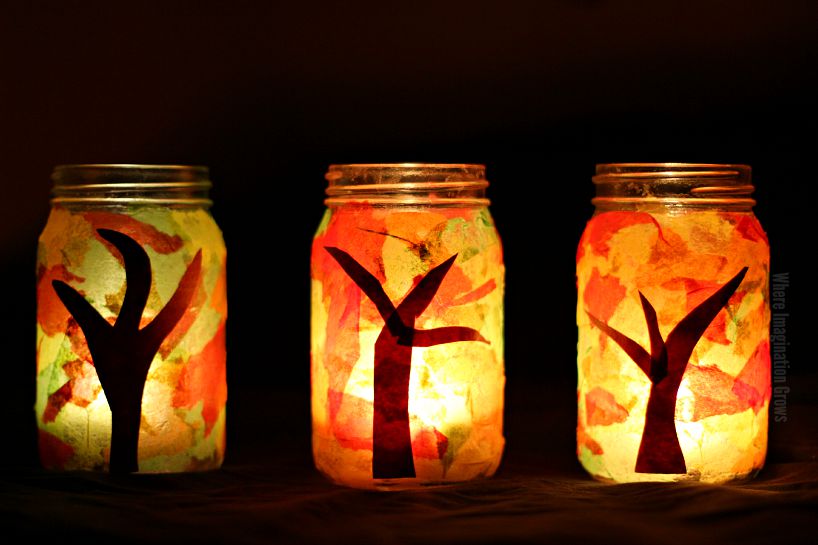 Beautiful! They are sure to add some fall flare to your house! We use ours every night and all the grandparents have requested they get ones for their houses too!
What are you doing with your kids to celebrate celebrate fall?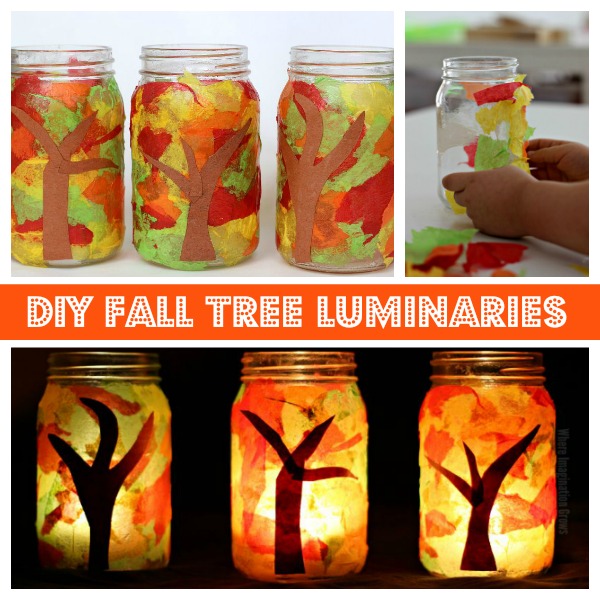 Looking for more crafts and activities? Check out our index for 100+ plus kids activities! Find activities by theme, materials, skills, age and much more!