A free fall and Halloween ten frame printable!
Ten frames are a simple tool that can help kids immensely when it comes to counting, adding, and subitizing. It's really amazing how much learning kids get from these simple activities.
This Halloween ten frame is perfect for some fall learning! Download your copy below.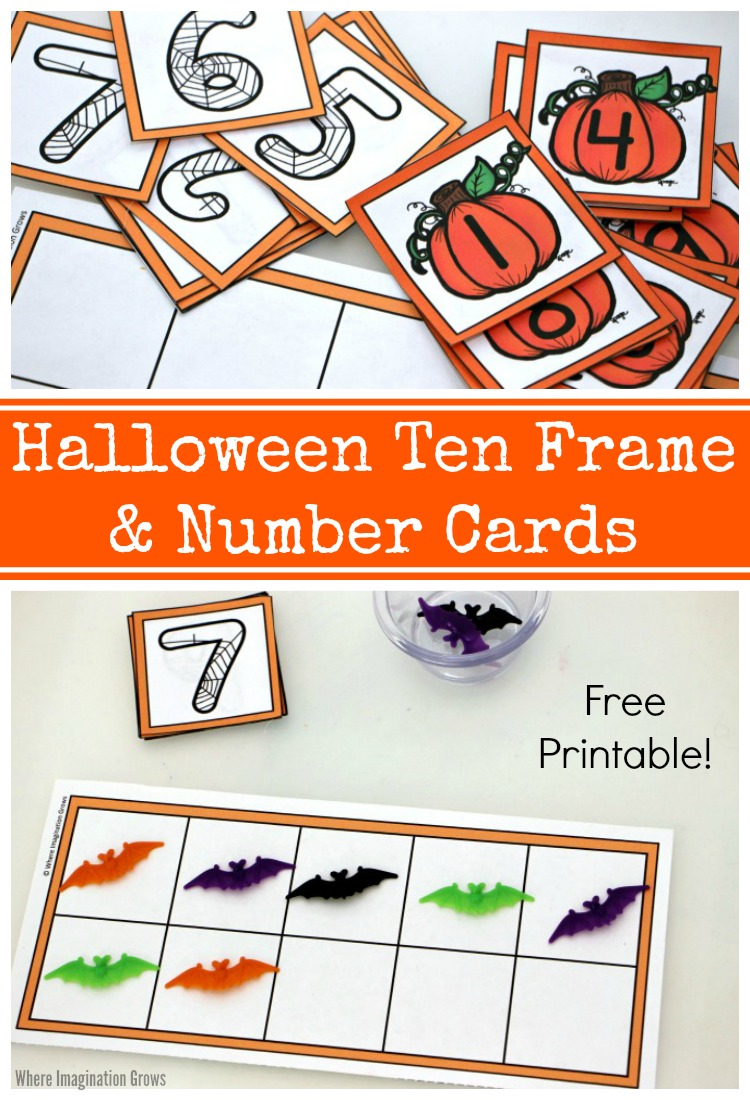 Post contains affiliate links for your convenience, see my disclosure for more.
This free download contains 2 sets of number cards, one pumpkin themed and one spider web themed, that are perfect for some Halloween themed learning!
Halloween Ten Frame & Number Cards! Free Printable!
Materials:
Bats or Spider Trinkets
Plastic or Wooden Tray
Free Halloween Ten Frame Printable (see below)
Check out your local big box store's Halloween departments for Halloween trinkets to use as counters. The bats that we used were from the party favor section at Walmart, they were bat rings but I simply cut the ring part off with scissors. Easy! I also like to use Halloween themed erasers for activities like this.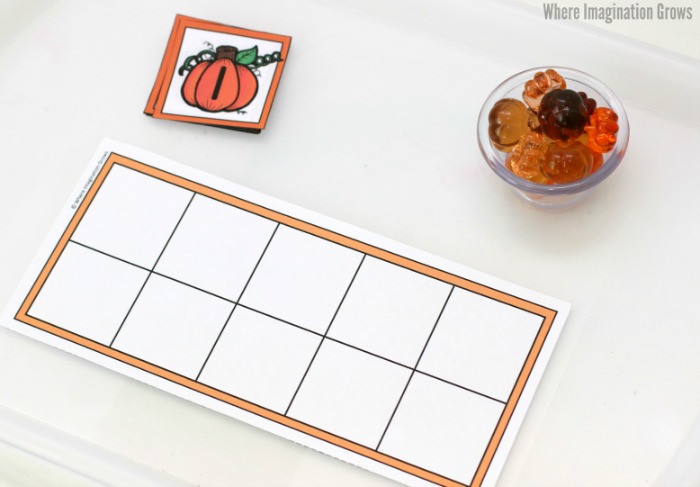 We started October learning about pumpkins and this was a perfect themed activity! Teaching number sense is super easy with activities like this. What is the importance of number sense you ask? Even if a child can recognize the numeral symbol for a number they may not truly understand what that numeral represents unless they count each item one-to-one. Working with ten frames helps develop number sense because they actually understand number quantity rather than just identifying the number symbol.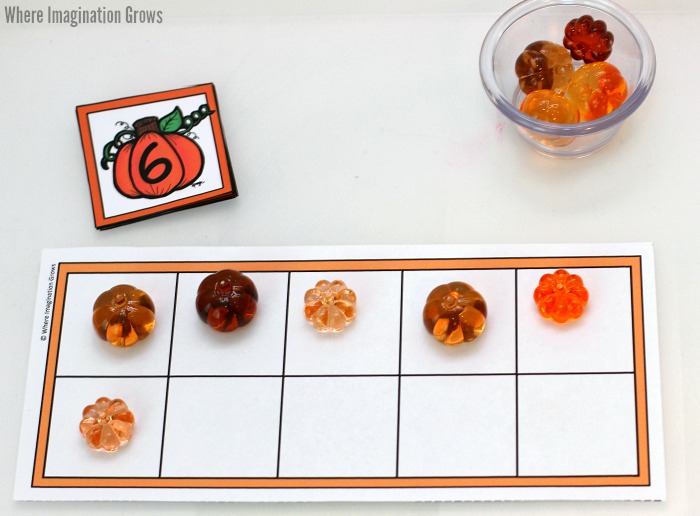 My preschooler has counting and number recognition down pretty well but these activities are really helping her develop her subitizing skills. Subitizing is the ability to instantly recognize the number of objects in a small set or arrangement without counting.  Using ten frames helps kids see the quantity of each number and understand "how many" without counting. For example, eventually children will see the top row full and automatically know that's five. This is the base skill needed for the ability to combine numbers from sets (like 5+2) and develop mathematical fluency.
In addition to our pumpkins we also have these (no so) spooky spider cards that we used with bats!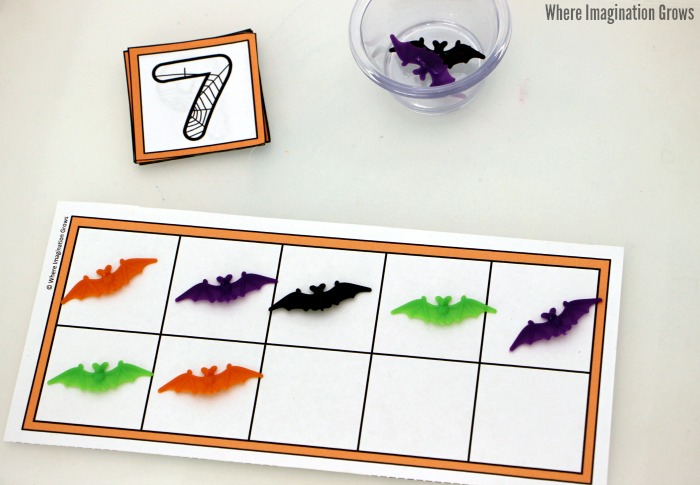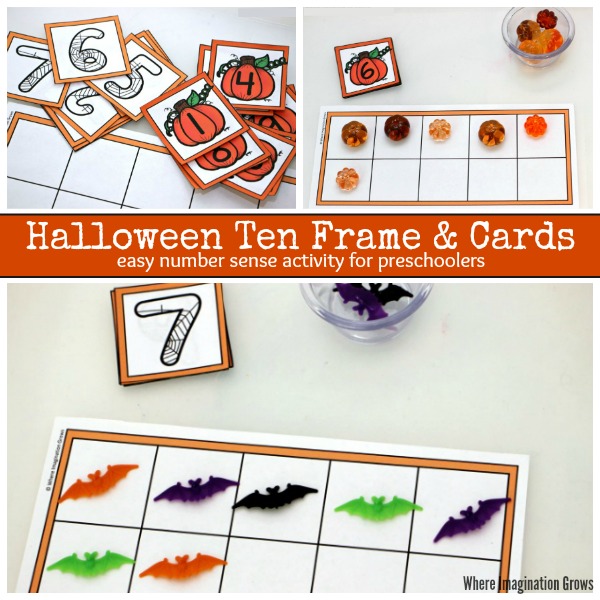 Looking for more crafts and activities? Check out our index for 100+ plus kids activities! Find activities by theme, materials, skills, age and much more!