This lion craft is so cute! My daughter is getting more and more interested in crafts so today I'm sharing a fun craft we did recently with straws and paint!
This craft was created as part of our Poppins Book Nook virtual book club.  Poppins Book Nook is a monthly virtual book club connecting books with art projects and learning activities!  We've already made these cute Bird Feeders and did some painting with trains as part of this series but this month our theme was "Folktales"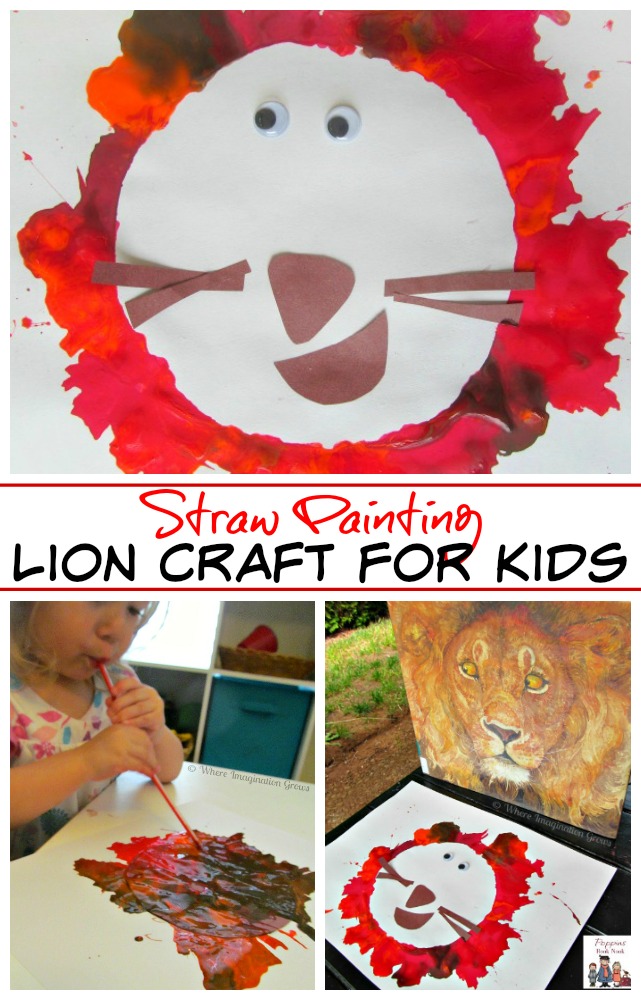 Post contains affiliate links for your convenience, see disclosure for more.
This craft is inspired by the book The Lion & the Mouse By Jerry Pinkney.  This book is a wordless adaptation of one of Aesop's most beloved fables.  If you're not familiar with Aesop, he was an ancient Greek fabulist (story teller) who is credited with many classic fables & folktales, known as Aesop's Fables.  In this story a ferocious lion spares a mouse that he'd planned to eat and later the mouse comes to his rescue.  The book features amazingly detailed illustrations of vivid African landscapes and stunningly drawn characters. It's a beautifully done book.
Simple Lion Craft for Kids
Materials Needed:
Paint
Straws
White/Brown Construction Paper
Googly Eyes
Glue
Cut a circle from paper and then tape or glue the circle cut out to the center of a new piece of construction paper. I used a glue stick because it holds securely but also peels off easily.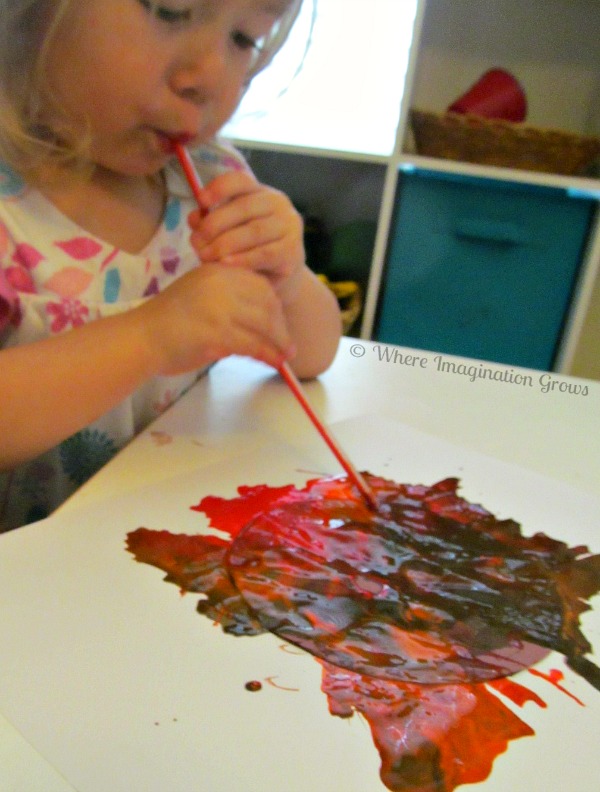 Once you have the circle stuck on to the paper add the paint to circle area. Using the straw have kids blow the paint from the circle outward onto the paper. This is what will give your lion his mane!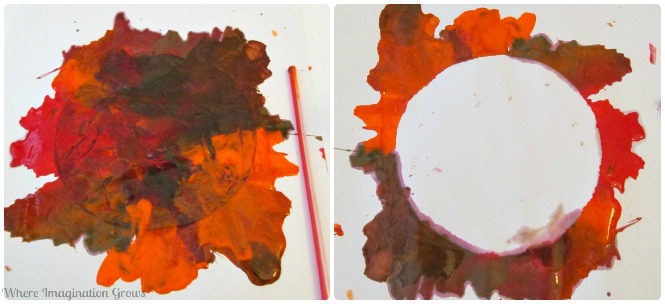 When your child is done blowing the paint with the straw just remove the center circle that you taped or glued on.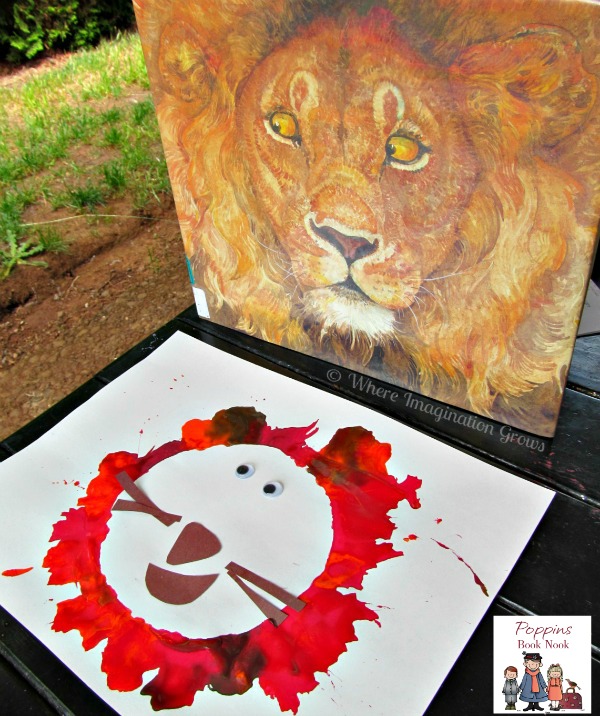 After the paint dried I gave the girls some googly eyes and a few facial features that I had cut from brown construction paper.  They glued them onto their lions using the book The Lion & the Mouse as a photo reference.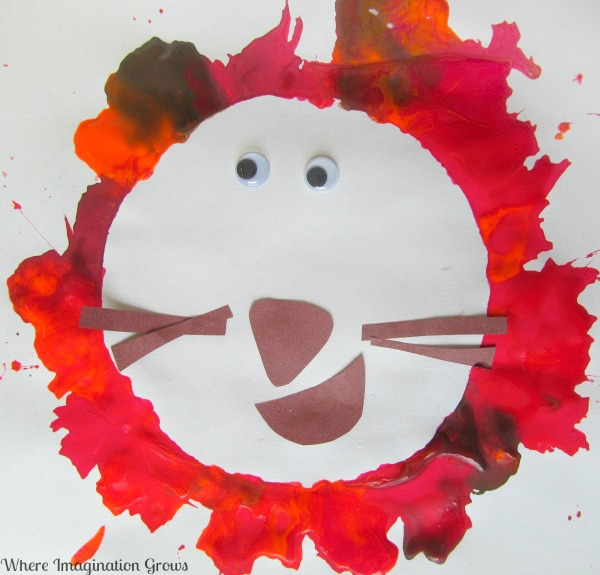 Aren't they just so cute?!  They turned out great and my daughter is so proud of her lion craft! She couldn't wait to hang him in the fridge!
Loading InLinkz ...
Looking for more crafts and activities? Check out our index for 100+ plus kids activities! Find activities by theme, materials, skills, age and much more!