Ready for some art themed activities to try with you kids? This week our Light & Reflections Series is bringing you some great activities that focus on art for kids! We grabbed some chalk pastels to experiment with chalk art on the light table but don't forget to check below to see the other art activities our friends created as part of this series!
Chalk Art for Kids on the Light Table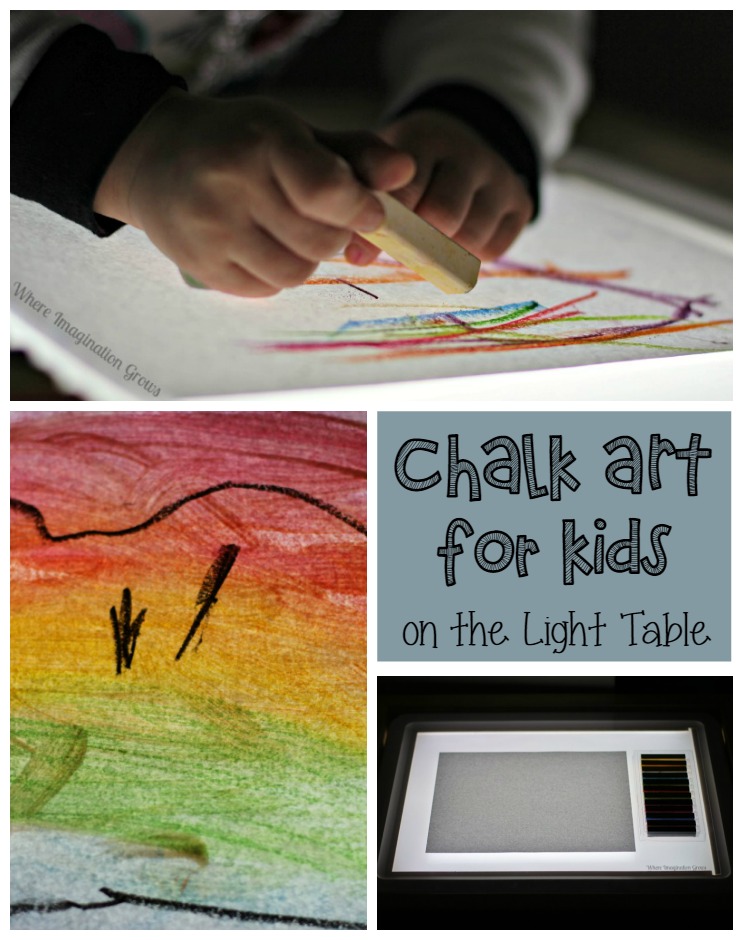 Affiliate links provided for your convenience, see my disclosure for more info.
My daughter loves art activities and we're always trying new ways to experiment and create with new art materials and art techniques.  Today we decided to try out the chalk pastels that she got as a gift from grandma recently and explore colors on the light table.
Materials:
Paper
Light Table (it's fun off the light table too!)
White Tempera Paint (Optional)
My daughter got right down to business and started creating her chalk art.  She made several pictures, getting familiar with the chalk and experimenting with ways to use it.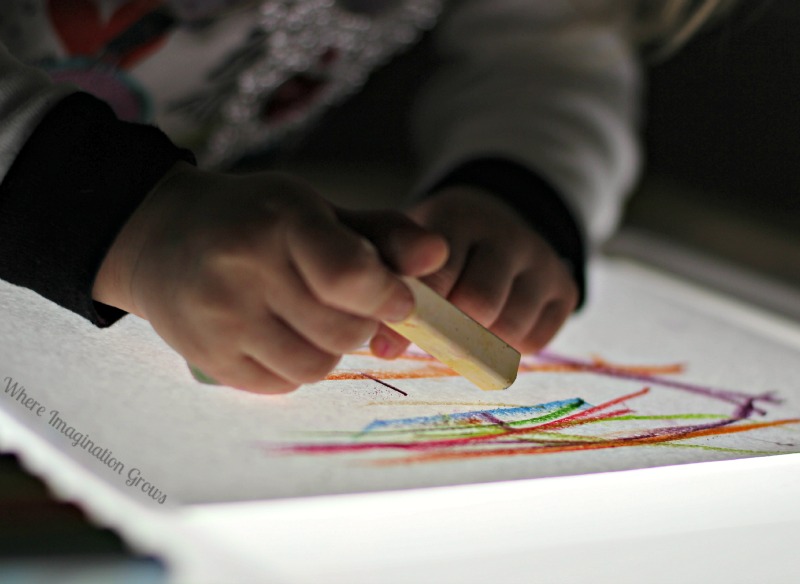 The first couple pictures were more abstract but once she figured out ways to use the chalk pastels she made a rainbow that she was very proud of!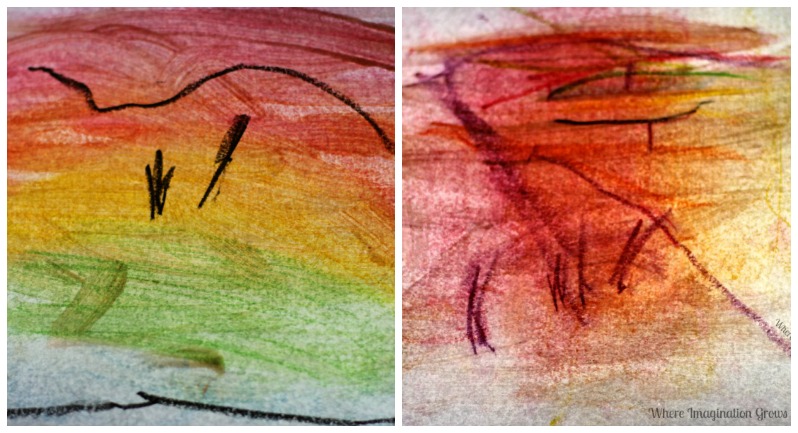 When she was done with the chalk she gave each of her pictures a simple "white wash" (just a light painting with white tempera paint) to blend the chalk together. Adding the white paint also gave us a lesson in color mixing because the chalk colors blend together easily.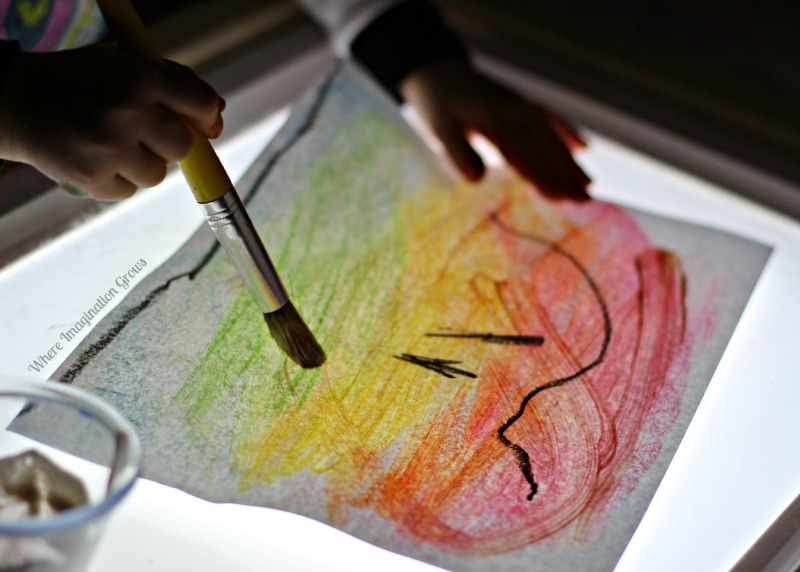 My daughter added a storm to her rainbow but she wanted it on the back of the paper because it was "still far away, the wind would blow it closer soon." She thought it was so cool that when she took it off the light table the "storm" disappeared.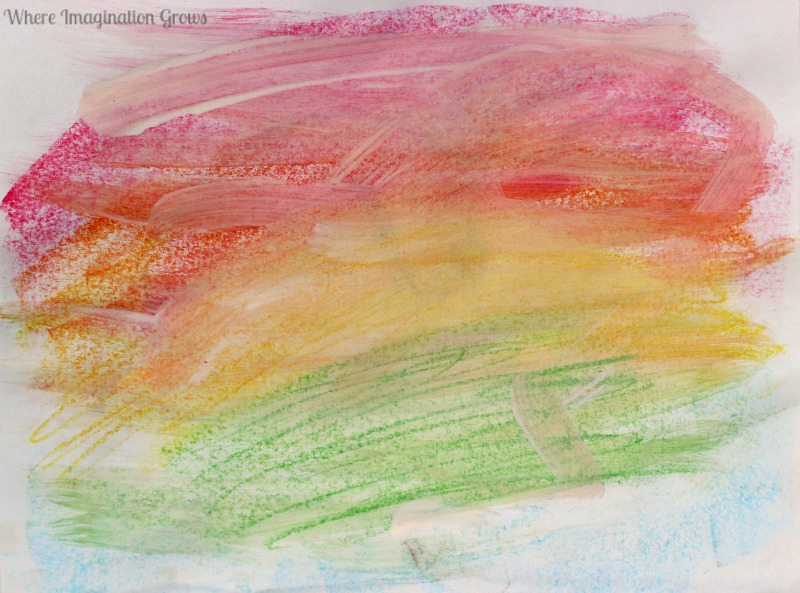 Looks beautiful hanging on the wall when you're done too!
Follow the links for more fun art inspired light play:
DIY Glowing Scratch Art Paper from Still Playing School
Painting with Light from Frog in a Pocket
Play Dough Window Art from And Next Comes L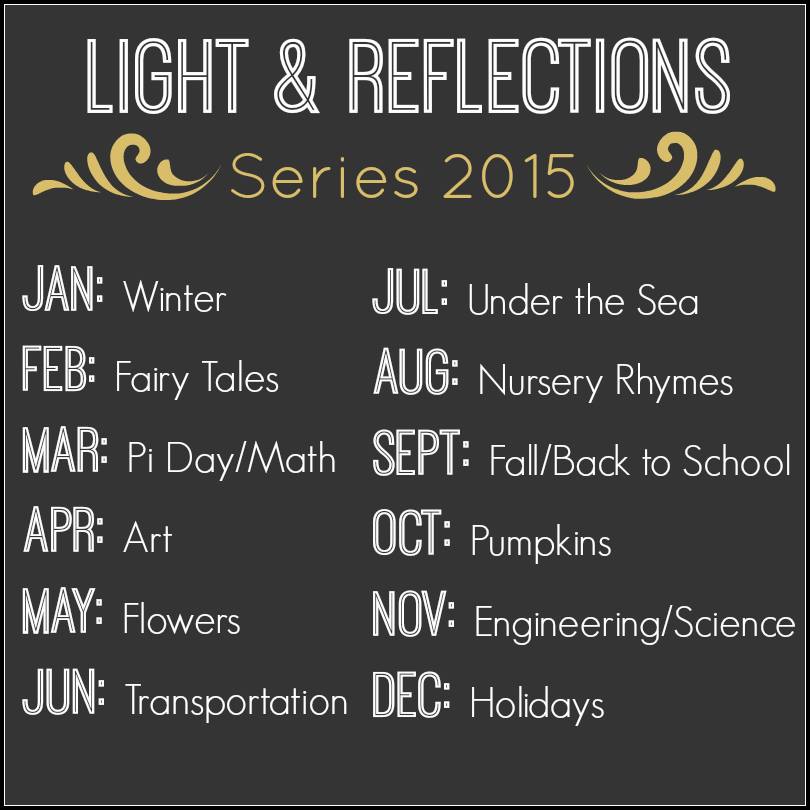 Love light table play? Follow our light table activities Pinterest Board for much more fun!
Looking for more crafts and activities? Check out our index for 100+ plus kids activities! Find activities by theme, materials, skills, age and much more!