Need some fun backyard activity ideas? This simple nature fairy wand craft is so easy to make and lots of fun for kids of all ages! My daughter and daycare kids love making them. We spend a lot of time outside in the summer months and the kids get tired of the same old activities so I like to find ways to incorporate things from the yard into fun crafts. This fairy wand craft was exactly that!
They are super easy to make! Just get outside and find some sticks and flowers! What kid doesn't like collecting flowers and sticks? It's the perfect fine motor activity for the spring and summer months.
Backyard Nature Fairy Wand Craft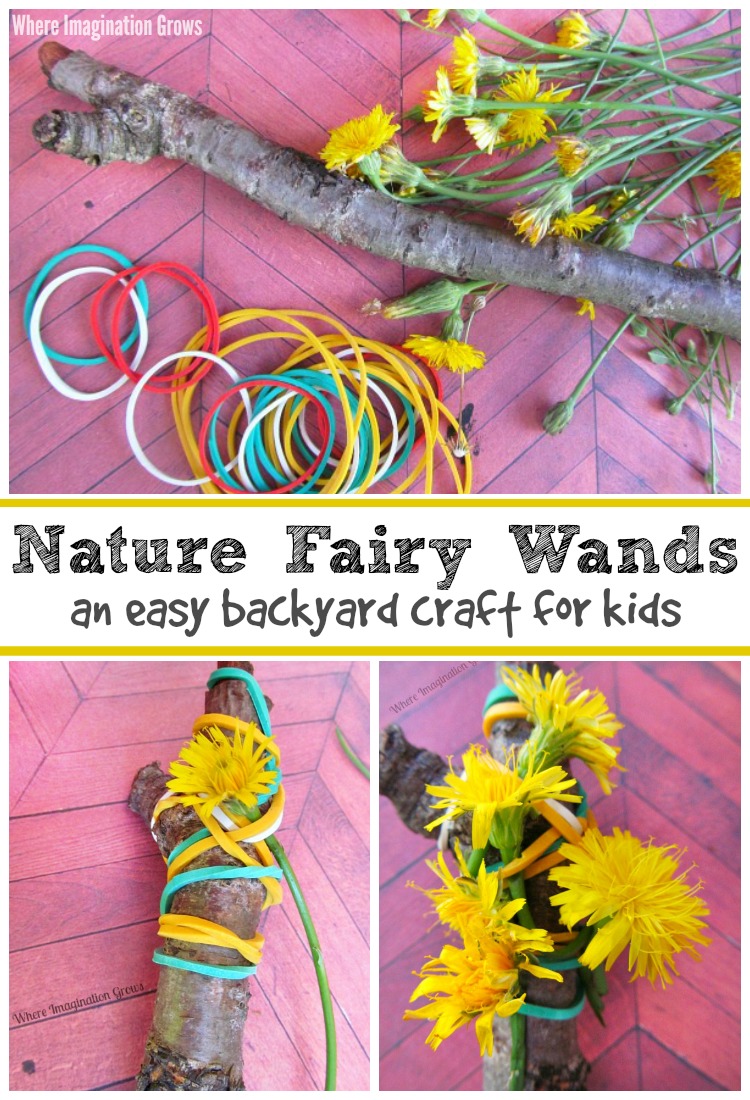 This activity is part of the Everyday Fine Motor Materials From A to Z Series from Still Playing School.  This series provides simple and easy fine motor activities themed around each letter of the alphabet. Click the link so see all the great fine motor activities you can do with your kids using everyday household materials.
Today we're creating with an everyday material that starts with the letter "R" and R is for Rubber Bands! Rubber bands are such a great way to work those fine motor skills and we put those skills to work making these nature fairy wands!
Materials Needed:
Rubber Bands
Sticks
Flowers
That's it! This fairy wand craft is the perfect last minute backyard activity to do with your kids!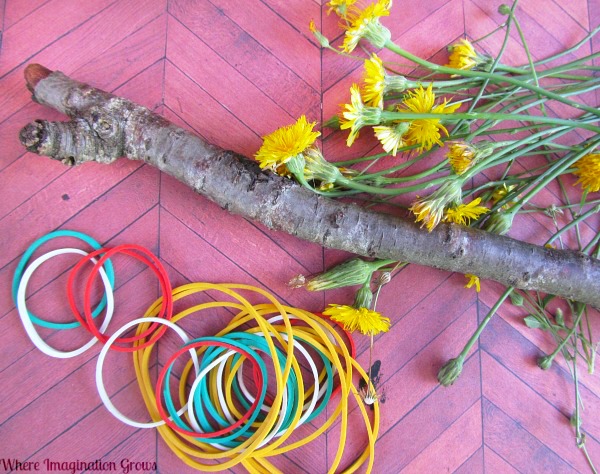 My non-napping preschoolers made these at nap time while the littler ones slept.  The preschoolers can manipulate the larger rubber bands easily and had not problem with them.  My older toddlers still have some learning to do with their fine motor skills so the twisting and re-wrapping of a single band was a bit harder for them. I had to help the younger kids wrap them around the stick but they could add the flowers themselves. Smaller rubber bands would have solved this issue.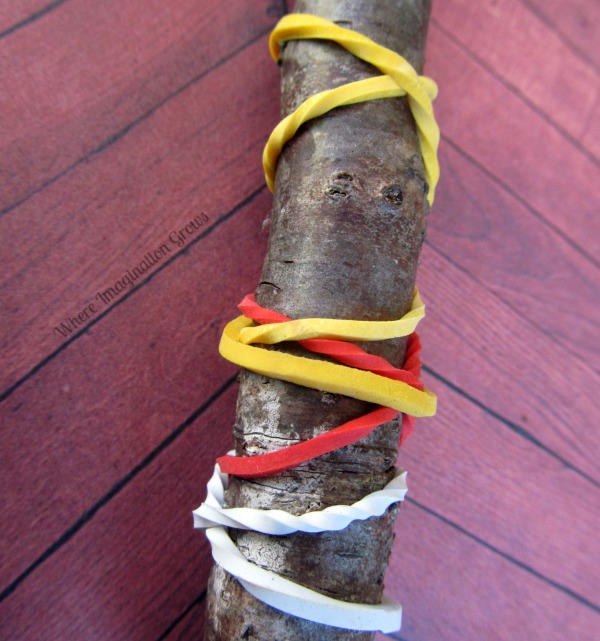 After we wrapped our sticks with rubber bands the girls started adding the flowers we had picked earlier to make their fairy wands.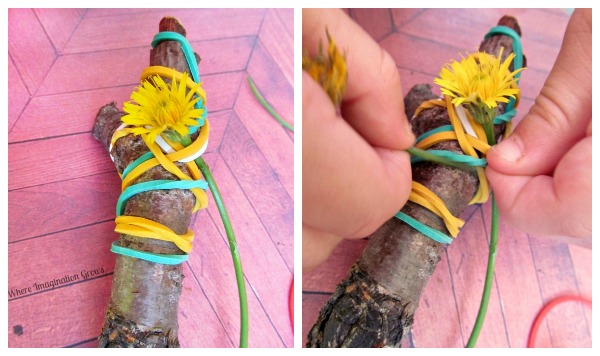 The kids got lots of hand/eye coordination practice by threading the flower stems through the rubber bands.
Beautiful! The girls LOVE these! Hours later they were still playing with them and to turn everything into frogs.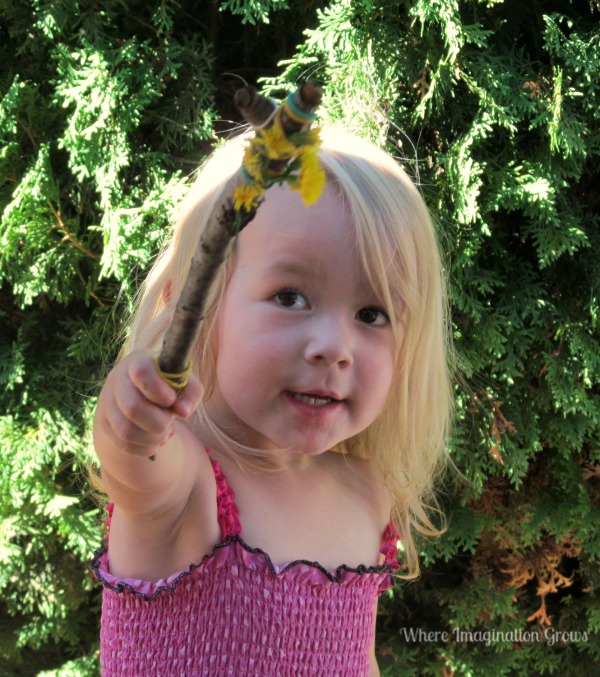 Abracadabra!
Don't forget to see what other activities have been shared as part of the
Everyday Fine Motor Materials From A to Z Series