We've been doing a lot of hands on counting activities lately and this is one of my daughter's favorites.  For her and the other toddlers in my daycare counting practice is our way of beginning math activities and doing some critical thinking at the same time.  Of course to them these math games are just playing and having fun!
Counting Practice for Toddlers with Pom Poms & Tubes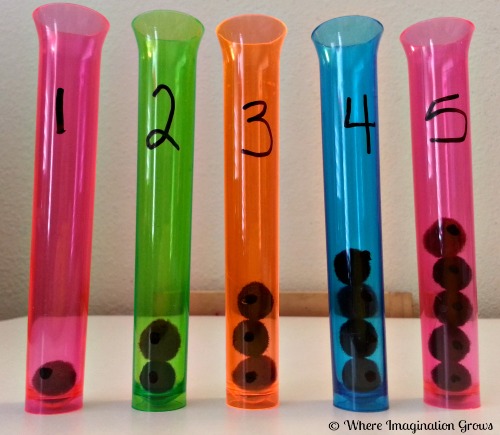 Post contains affiliate links for your convenience, see disclosure for more info.
Items Needed: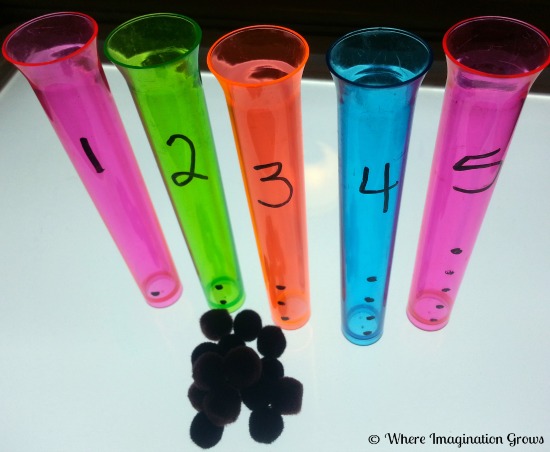 For my younger toddlers I wrote the number and added the matching number of dots to help them count out each number and begin to recognize what the quantity of each number looks like.
MB and her daycare friends spent quite awhile sorting out the corresponding number of pom poms into each tube.  They enjoyed it so much that I've added it to our shelf of toys and they can get it out as often as they like.  It gets brought out a few times each day by each girl.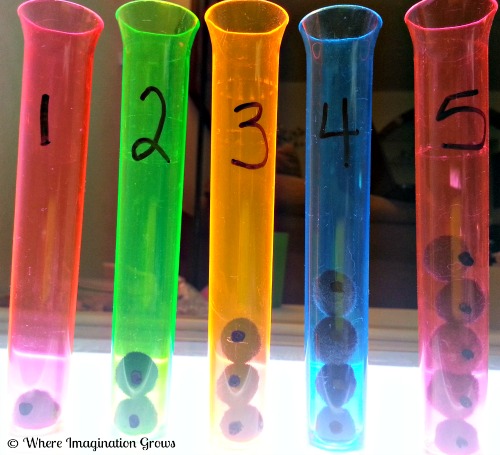 Oh and this counting practice activity is also fun and just as pretty off the light panel.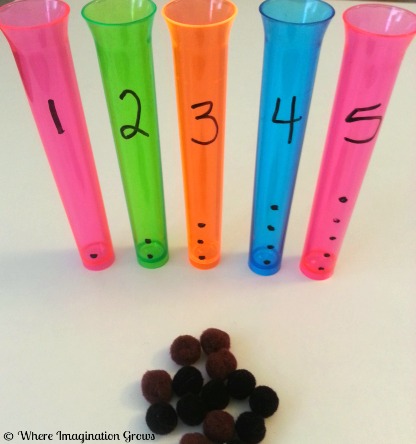 For my older toddlers we wiped off the dots and they put their number recognition skills to work by counting and sorting acrylic ice rocks into each of the tubes.
For more counting activities or number recognition activities check out our Ping Pong Ball Counting Game, our Counting with Bears,  or our DIY Love Bug Counters!
Does your child have a favorite counting activity?