We recently did some ABC learning with Halloween themed items on the light table as part of our Light & Reflections series.  That activity was such a hit with my daughter and the daycare kids that I decided to grab a few new items and turn it into fun counting games for the kids.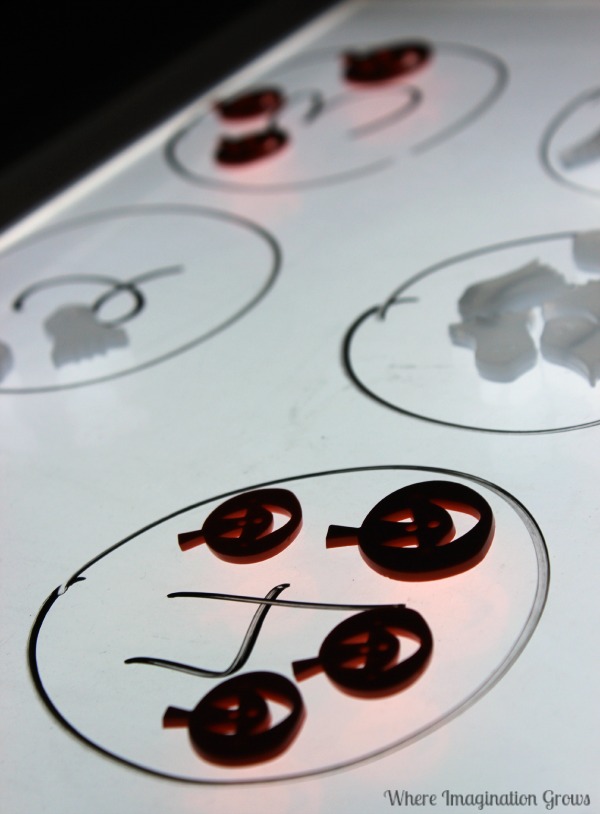 Post contains affiliate links for your convenience, please see below post or my disclosure for more info. Thank you!!
What I used:
Acrylic Ghosts (table scatter decoration from Jo-Ann Fabric & Craft)
I got both the acrylic ghosts and the pumpkin buttons from Jo-Ann Fabric & Craft, (I've seen similar ones at other large chain craft stores), then used a dry erase marker to write out the letters on our light table. Simple!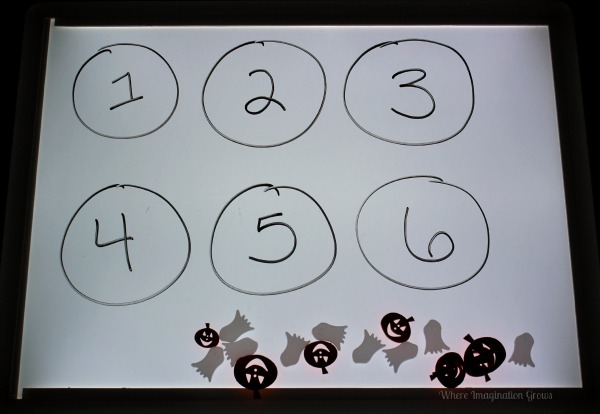 Then the girls were off counting and sorting the ghosts and pumpkins by number.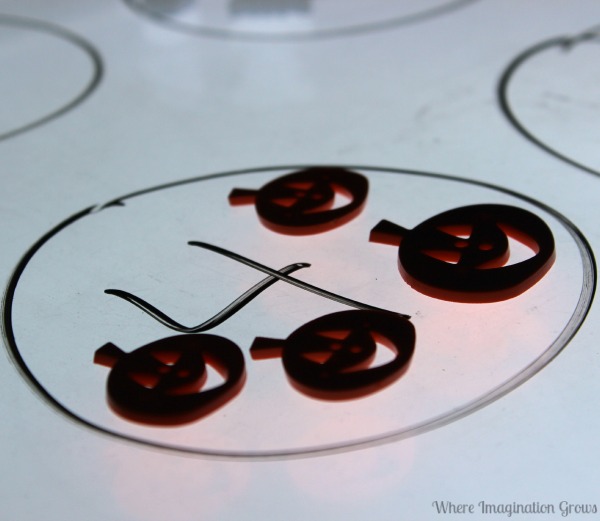 My light table isn't big enough (or maybe my handwriting isn't small enough 😉 ) for 1 through 10 so we did 1 through 6 and then 7 through 12. Some of my younger kids are still a bit unfamiliar with 7-12 so my older preschoolers did those and the younger kids worked on 1-6.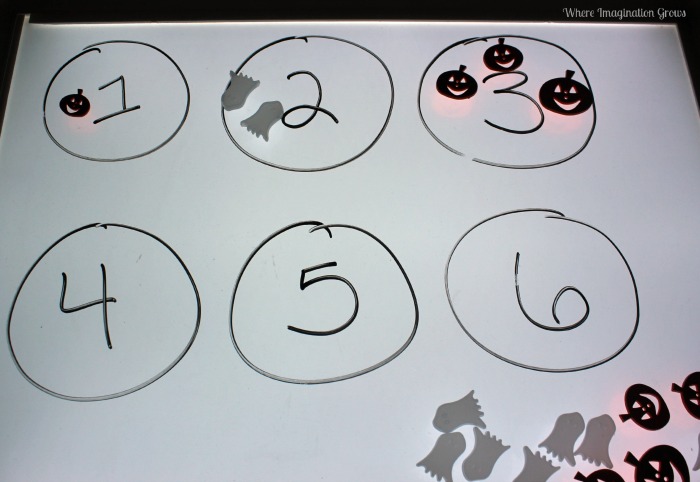 It's a great activity to throw together when you need something fast and it's a great quiet time activity to keep kids engaged during transitions or nap time!
Want more Halloween kids activities? Give these a try: