Halloween is getting closer! We love all kinds of spooky (and some not so spooky) Halloween activities including festive Halloween snacks!  As part of our Halloween party we made up some ghost pudding treats! These are super easy to make and taste so yummy!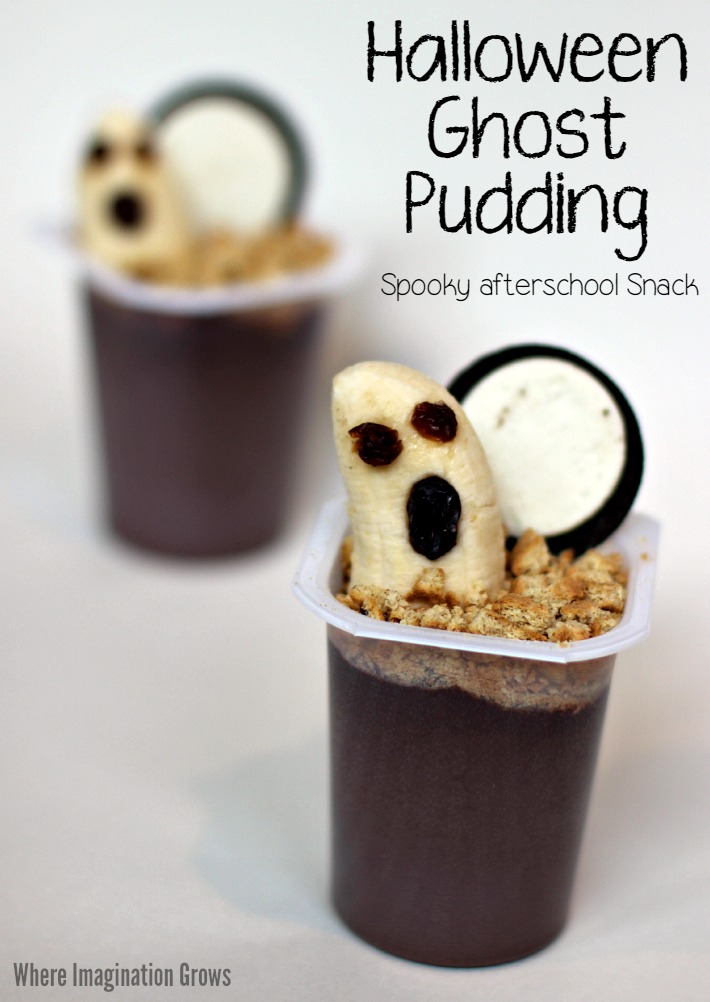 Snack packs were always one of my favorite treats as a kid and now my daughter loves them too. Snack Pack pudding cups are also great party snacks too. I use them with my daycare kids because everyone has their own individual cup and there are so many ways to transform the pudding cups into festive party snacks.
Are you ready to make your own ghost pudding cups?
Ingredients Used:
Snack Packs (Make sure you get Super Snack Pack size!)
Graham crackers
OREOS
Banana
Raisins
Gather all your supplies and get your little helper ready!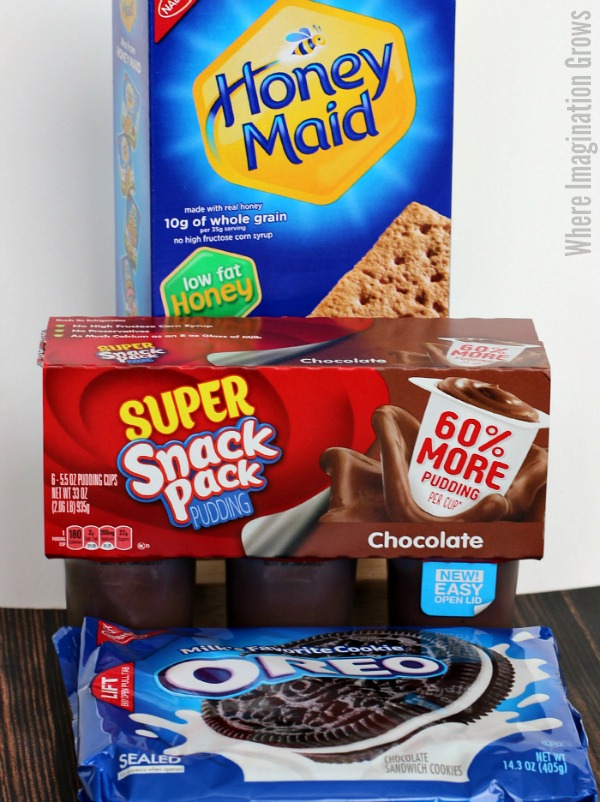 We found all of the supplies we needed for this Halloween snack at our local Walmart. We were going through the Halloween decorations section when I got the idea for this easy snack!  I found regular snack packs on the end aisles around the store but the super packs that I wanted for this activity were in the pie fillings and pudding section.
The first step is one of my daughter's favorite, crushing graham crackers and adding them to the top of your snack pack.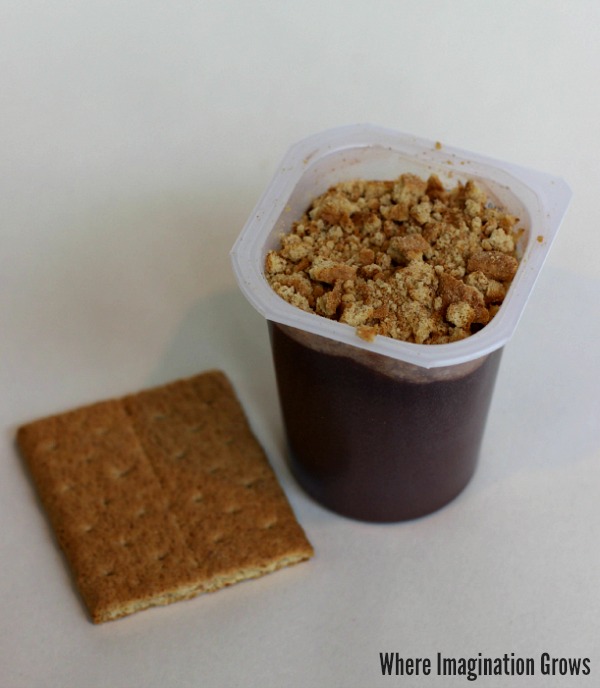 Next we made our banana ghosts.  We cut our bananas into section and used raisins to give them some eyes and a mouth by pushing the raisins into the banana. Don't have raisins? Use a spoon to dab a dollop of pudding on your banana as the eyes and mouth.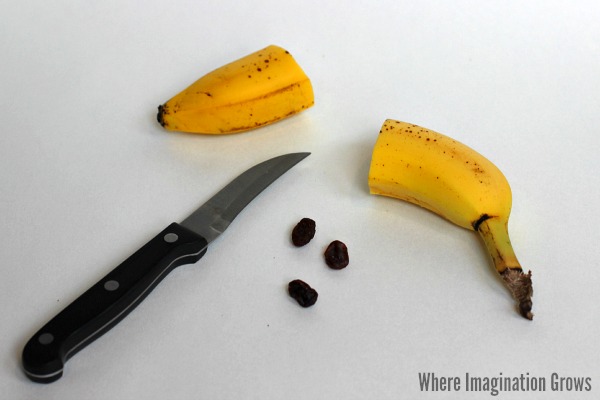 Once we had our little ghosts together we added a moon! Just twist open an OREO and pop it in your Snack Pack pudding cup! We did full moons and a crescent moon. (PS when you are buying these check for a tear off coupon in Walmart. You can save $1 on Super Snack Pack Pudding cups when you buy a 14.3oz pack of OREOs)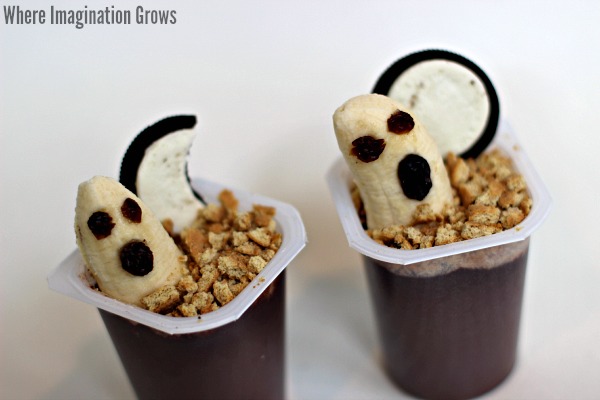 Cute right? And they are super tasty little Halloween treats! My daughter and the daycare kids dug into them as soon as we were done making them.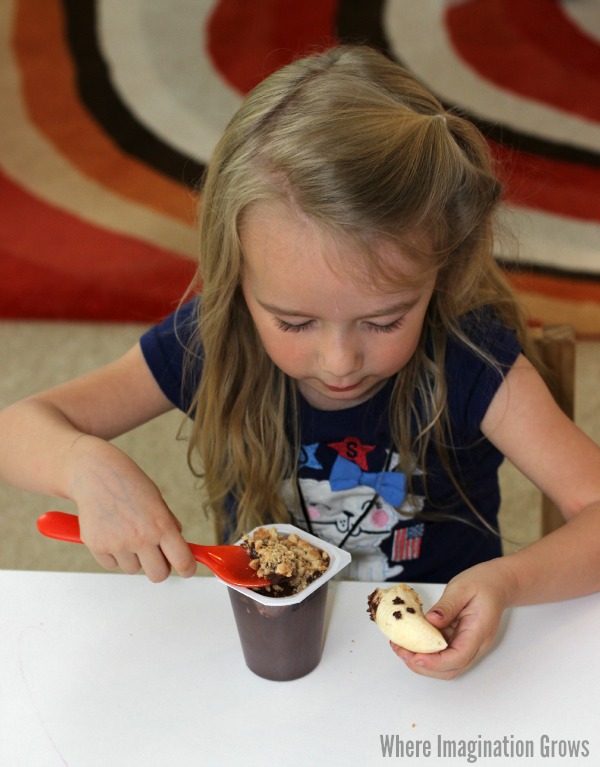 Have you created any fun treats with Snack Pack Pudding cups?
What Halloween snacks does your family like to make?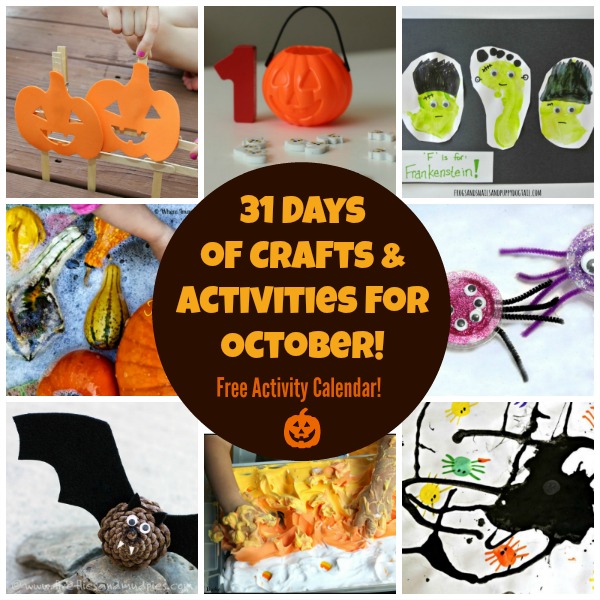 Looking for more crafts and activities? Check out our index for 100+ plus kids activities! Find activities by theme, materials, skills, age and much more!
This shop has been compensated by Collective Bias and its advertiser. All opinions are mine alone. #SnackPackMixIns #CollectiveBias