Start a new Christmas family tradition this year with The Kindness Elves! Put that naughty Elf in the Shelf away and instead spread love and kindness with your kids this holiday season.
Our family doesn't live lavishly but we have a comfortable lifestyle. I try to teach my daughter that it's important to give back, especially during the holiday season. I want her to understand that we have the ability to help others and I want her to find joy in giving back. The Kindness Elves celebrate love and kind gestures which makes them the perfect tool for teaching kids to give back and think about others.
Below you can see how we use The Kindness Elves and check out our 25 simple acts of kindness kids of all ages can do!
The Kindness Elves Christmas Family Tradition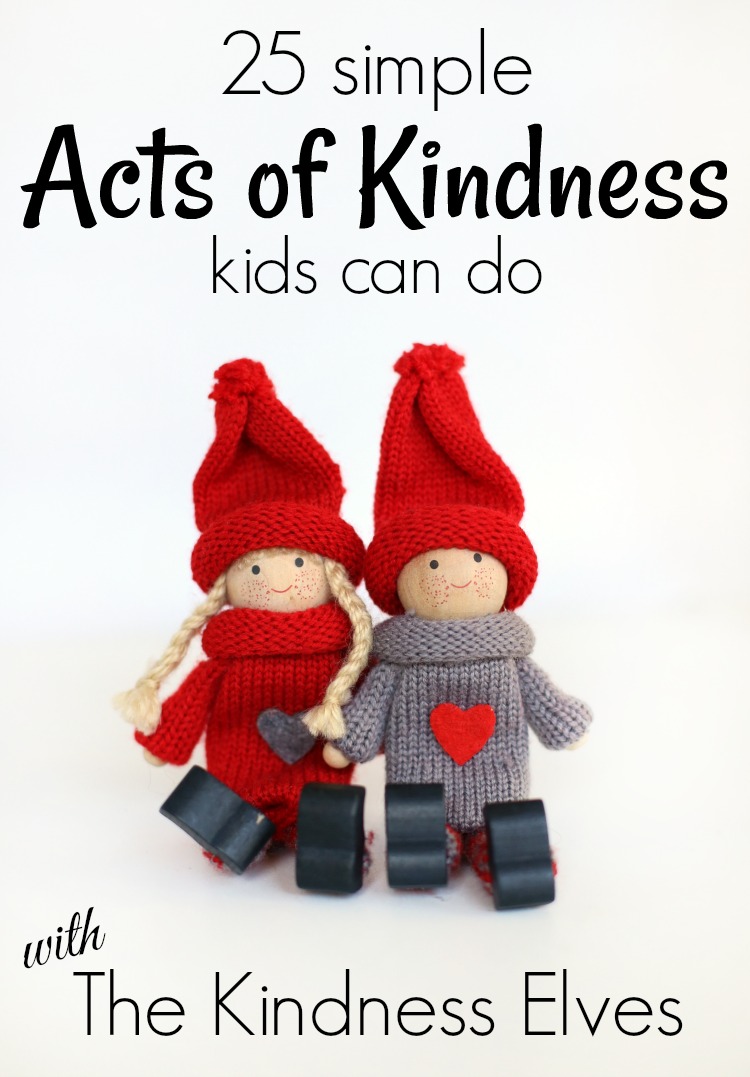 Post contains affiliate links for your convenience. See full disclosure policy here.
Are you familiar with the The Kindness Elves yet? These caring little friends are the brainchild of Anna, a mom to four, a former school teacher, and creator of the popular website The Imagination Tree. They are a festive alternative to the popular (and frequently naughty) Elf on the Shelf. We recently got a set of these adorable little elves and ever since my daughter has been doing little acts of kindness every week!
How we use The Kindness Elves
We use The Kindness Elves as a tool to get my daughter thinking about others and as a way for her to find joy in giving. On the first day of December these sweet little elves leave a note for my daughter in the mailbox with a suggestion for something small that she can do to spread kindness.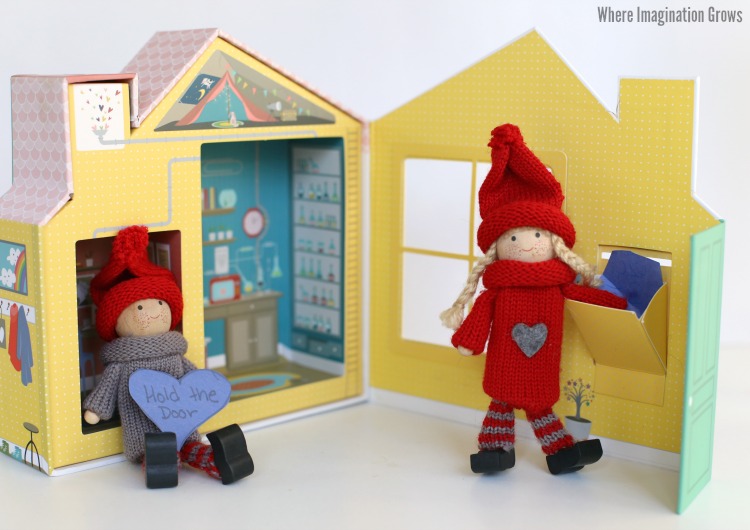 When my daughter completes a task she records it in her journal with a drawing or story of what she did and how she felt after. She then drops a small piece of paper with a check mark on it into the mailbox that came with our Kindness Elves. The next morning she wakes up to find the elves now have a new opportunity for her to perform a positive, character-building activity.
I usually just make these myself but now I'm planning to add this awesome accessory kit to our set! It saves time buy having all the accessories already done. Plus they are so cute! And don't get me started on how adorable the Story of The Kindness Elves book is! Love!
Grab yourself set of The Kindness Elves or get the whole family bundle set and start this new Christmas tradition with your family today!
Have a set? Get your kids giving back this holiday season with these acts of kindness below.
Simple acts of kindness kids can do
Here are 25 acts of kindness your children can do with their kindness elves:
Pick up litter around your neighborhood or local park.
Donate books you no longer read to a family shelter or local library.
Compliment 3 friends or family members.
Let someone go ahead of you in line.
Donate too small clothing to a shelter.
Hold the door open for someone.
Bake cookies and deliver them to the local fire or police station.
Make breakfast for parent(s).
Write a thank you note for your mail carrier or UPS/FedEx drivers.
Decorate rocks with positive sayings and leave in parks.
Leave candy on a DVD rental machine with a note.
Do a chore on someone else's chore list for them.
Make a treat for a neighbor.
Send a postcard to someone you care about (even if they live close).
Invite a new friend to play with you on the playground.
Take hot cocoa or cider to an elderly neighbor.
Tape change to a parking meter with a note.
Write a thank you note to someone that's done something kind or helpful.
Smile at a everyone you see in the store or at a park.
Make no-sew fleece baby blankets and donate to women's shelter.
Pick up an elderly neighbor's newspaper and deliver to their door.
Make a DIY gift and give to teachers.
Give a candy cane to library staff.
Leave a kind note in the pocket of a coat at a clothing store (like "You are special" or "You are loved").
Make simple craft kits and donate to children's hospital.
What would you add to this list?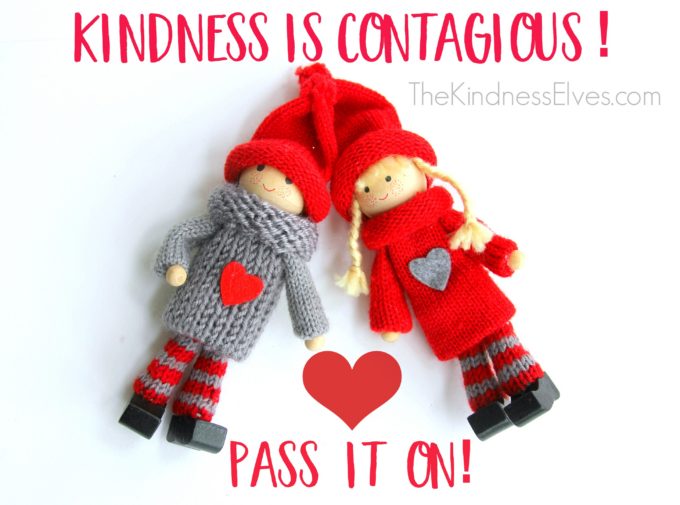 Looking for more crafts and activities? Check out our index for 100+ plus kids activities! Find activities by theme, materials, skills, age and much more!
I received a complimentary copy of this book to review. All thoughts and opinions are 100% my own. See full disclosure policy here.