We recently made these DIY Spring Counting Cards and the kids had such a great time with that easy counting activity that I decided to make a light table activity version of them. It's a really simple learning activity that you can throw together quickly and it makes a great quiet time activity.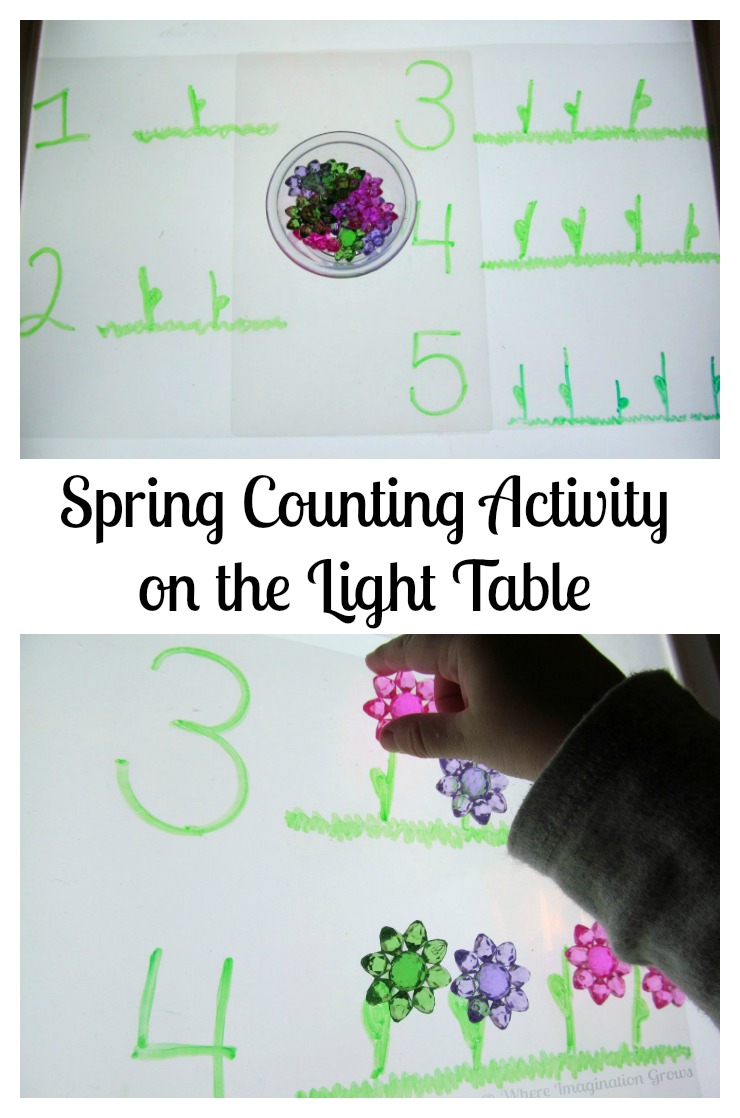 Post contains affiliate links for your convenience, see my disclosure for more info.
Spring Light Table Counting Activity for Kids
Materials for Light Table Counting Activity:
Acrylic Flowers (I found ours at the Dollar Tree)
Light Table
Dry Erase Markers
I use regular lamination pouches (I run the empty sheets through my laminator) as transparency paper for activities like this or our Light Table Letter Search because I always have them on hand and they work perfect as transparency sheets for half the price.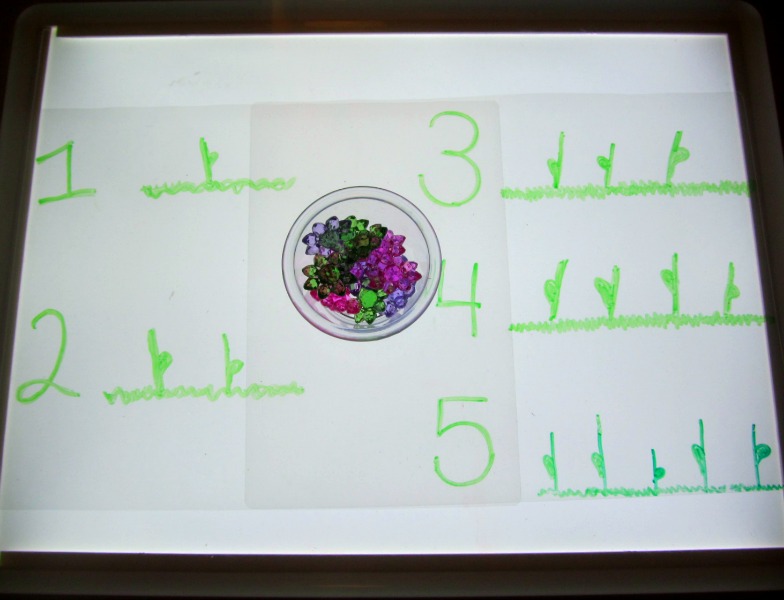 As you can see above I simply used the dry eraser markers to draw stems and numbers on the transparent sheets. I did write mine out on the backside (aka backwards) so that the kids wouldn't wipe off the dry erase markers as they used it.  You can also give the dry erase markers a few minutes to dry but the ones that we have seems to wipe off very easily no matter how long I give them to dry before use so doing it one backside is my best option.
Off the my daughter and the daycare kids went counting and playing.  It's a simple way for them to visual the numbers and quantities, easy one-to-one correspondence. The acrylic flowers are some of their favorite loose parts to use on the light table lately.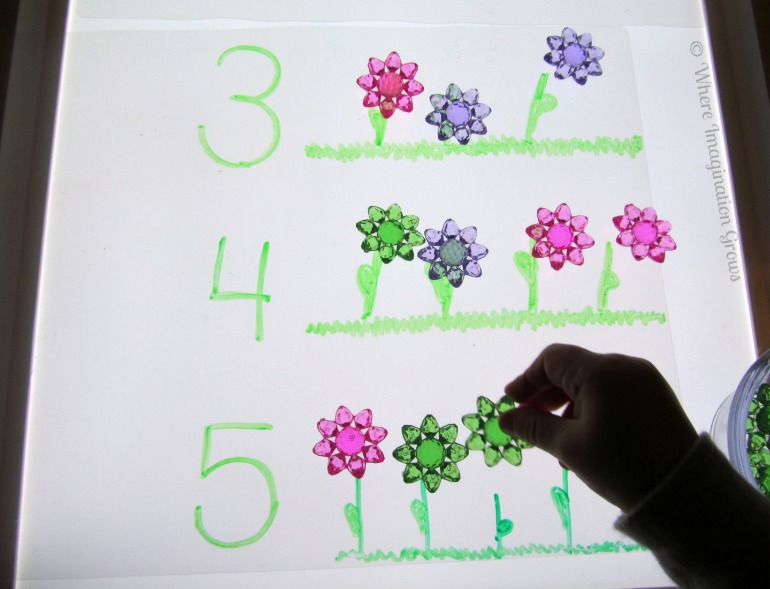 What are your favorite counting activities to do with kids?
Looking for more spring activities? Check out these spring themed activities or follow my spring board on Pinterest!