A pug and a pig! What could be cuter? We're excited to share our Pug Meets Pug book review with you today! This new book from Sue Lowell Gallion is a sweet story about making new friends and dealing with change. It's a book that's perfect for kids that love animals and teaches a great message about friendship, change, and even differences.
Below you will find our review of this cute book and there is a great giveaway! One lucky winner will receive a copy of Pug Meets Pig plus a goodie bag of dog biscuits and a tennis ball to share with your favorite pet! Giveaway has ended.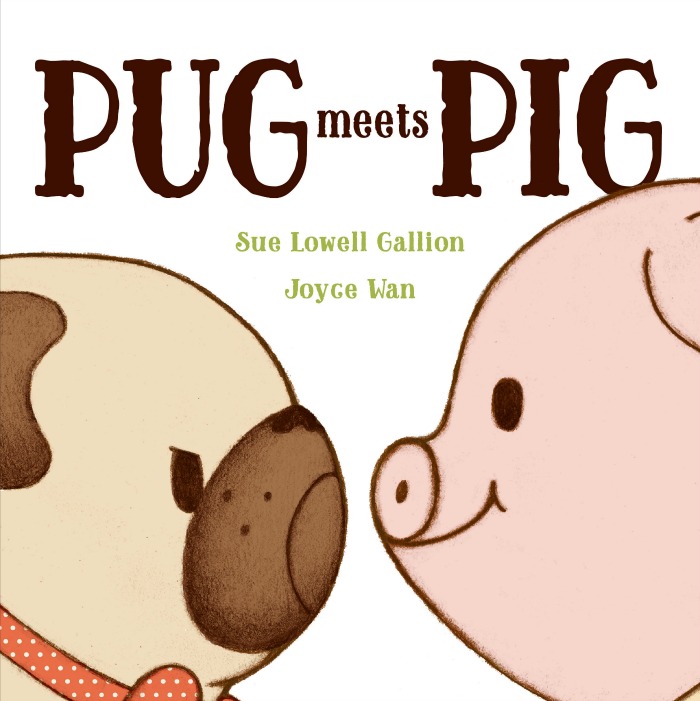 I received a complimentary copy of this book to review. All thoughts and opinions are 100% my own. See full disclosure policy here. Post contains affiliate links for your convenience. 
An unlikely pair—a pug and a pig!—realize that it's better to be together.

Pug is a very happy pup. He has his own yard, his own bowl, and even his own cozy bed! That is, until Pig moves in and starts eating from Pug's bowl, interrupting Pug's routine, and, worst of all, sleeping in Pug's bed. Will Pug and Pig ever learn to live together as friends?
I love this book! It's totally adorable and the message in the story is really relevant for preschoolers. My daughter struggles to branch out from her core group of friends but this book was a fun way to talk to her about making new friends, even when we don't necessarily think we need new ones. I think it also works perfect for kids with new siblings on the way, that's a big change and this story touches on how things change for Pug after Pig arrives.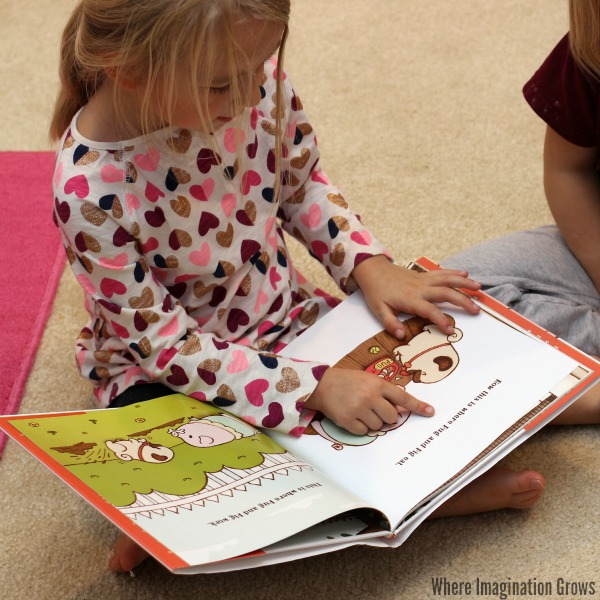 My daughter and her friends all got a kick out of the story. The text is easy for young children to understand and relate too. My emergent reader loves that she can even read several areas of text herself. The story keeps kids engaged and offers some silly moments that my kids thought were so funny.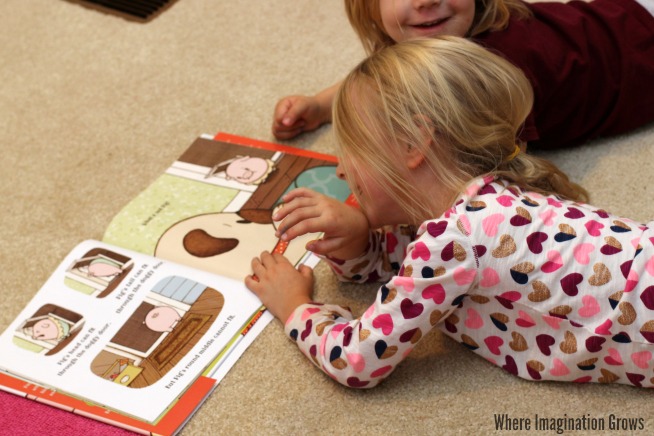 The illustrations are so adorable! The girls think the characters are so cute and now my daughter thinks our dog needs a pig friend. While I'm not sure that will happen, it does allow us to talk about having friends that are different from ourselves. It's a easy way to begin conversations about diversity. Pug and Pig are very different but they also have things in common and can be friends.
This book also also has a free activity kit packed full of fun that goes along with it. It includes friendship bracelets, coloring sheets, and more! Plus there's even a Common Core-aligned discussion guide. Click the image below to get your free activity kit.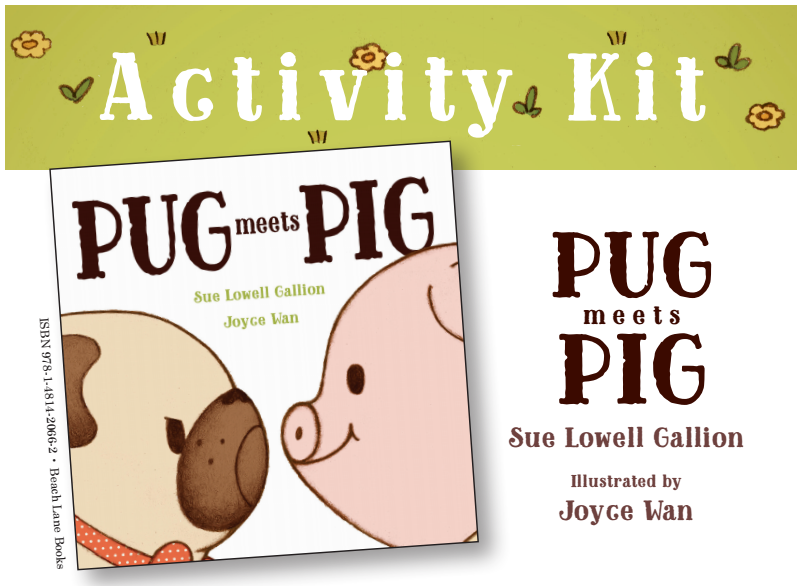 It's such a sweet story that is an awesome addition to any preschool library. I mean look at those cute little faces on the cover, you need this! I highly recommend you add it to your library today!
> Buy your own copy today! Available in hardcover or for Kindle! <<
Looking for more crafts and activities? Check out our index for 100+ plus kids activities! Find activities by theme, materials, skills, age and much more!