In addition to all the letter learning activities we've been doing recently we've also started some activities to work on our pre-writing skills!  For this particular pre-writing activity we primarily did it on the light table but below you'll see it's also fun for kids off the light table!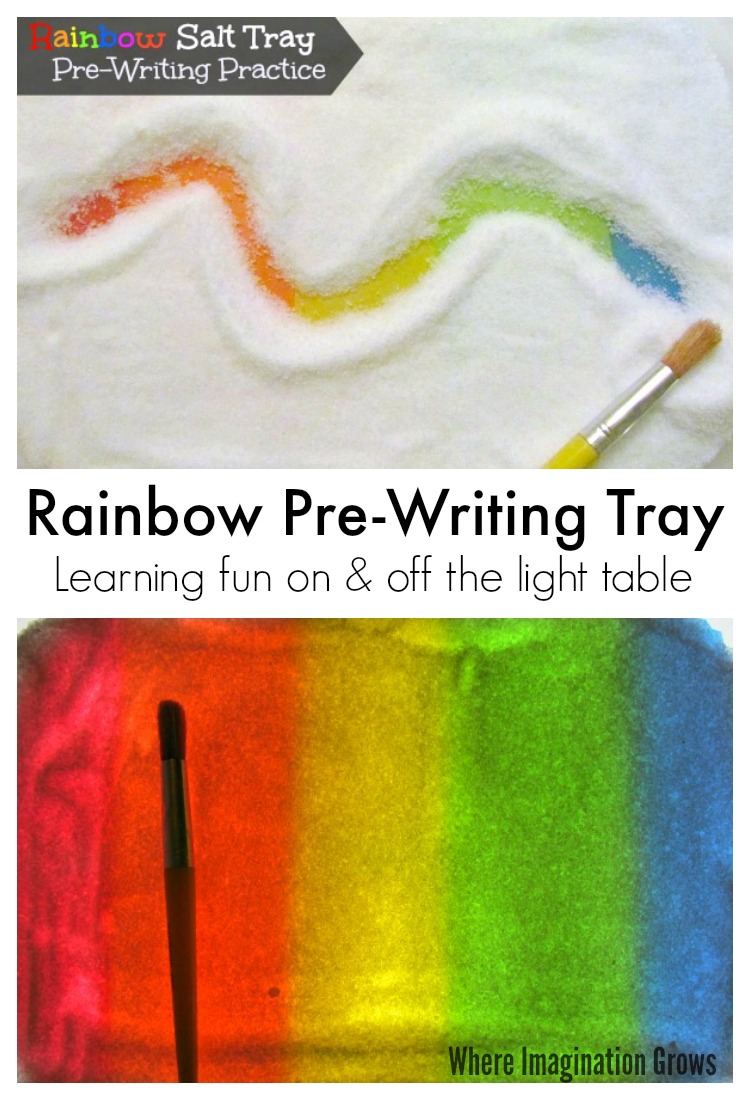 Post contains affiliate links for your convenience, see disclosure for more info.
Rainbow Salt Tray for Pre-Writing Skills Practice
Pre-writing skills aren't as much about creating letters and words as they are about things like muscle development, coordination, directional movements, and processing sensory information.  For example pre-writing practice strengthens muscles in the forearm (providing stability & strength), helps children practice coordinating multiple muscles at once (like thumb/middle/index fingers doing the action, ring/pinky fingers providing stability), and processing sensory information (pressure/weight of lines created) plus so much more!
Lets make a salt tray to get your kids practicing those skills!
Materials Needed to Make Rainbow Salt Tray:
I simply taped the tissue paper to the bottom of the clear tray in a rainbow pattern and then added the salt! I love simple kids activities and this is totally one of them!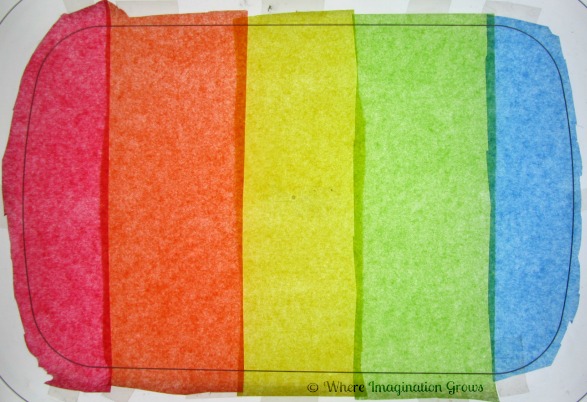 Then I added our Epsom salt and a brush to the tray and it was ready to go! The colors looked bright and bold on the light table. The best part is that it took only a few minutes to make and no coloring the salt!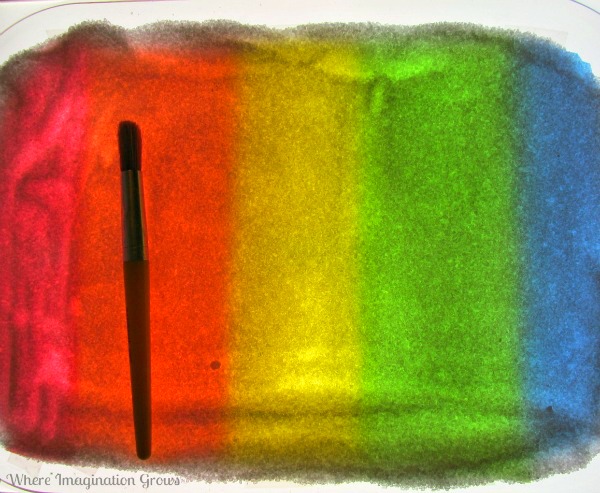 Don't have a light table? No problem! We gave this a try without the light table and the kids had a great time "finding" the colors hidden beneath the salt as they made their marks. Either way you try it there is lots of fun and learning to be had!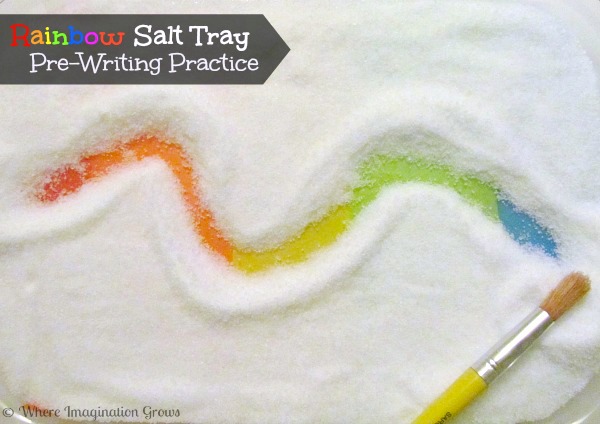 My daughter and the daycare kids dove right into this simple pre-writing activity.  They were busy making marks, lines, and even trying some shapes and designs! Most of my kids are young preschoolers so they aren't yet familiar with letter formation but older preschoolers could easily practice letter writing!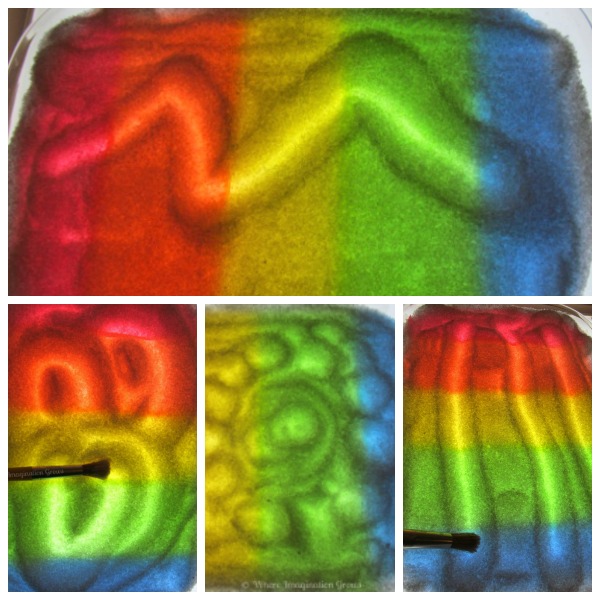 What pre-writing activities yo you like to do with kids?
Looking for more crafts and activities? Check out our index for 100+ plus kids activities! Find activities by theme, materials, skills, age and much more!