A backyard fairy craft! What could be more fun?!
We love simple crafts that incorporate natural materials into them and this shimmering fairy wand craft is no exception. We explored out backyard and found the  most perfect sticks to turns into these!
Shimmering Wands! A Fairy Craft for Kids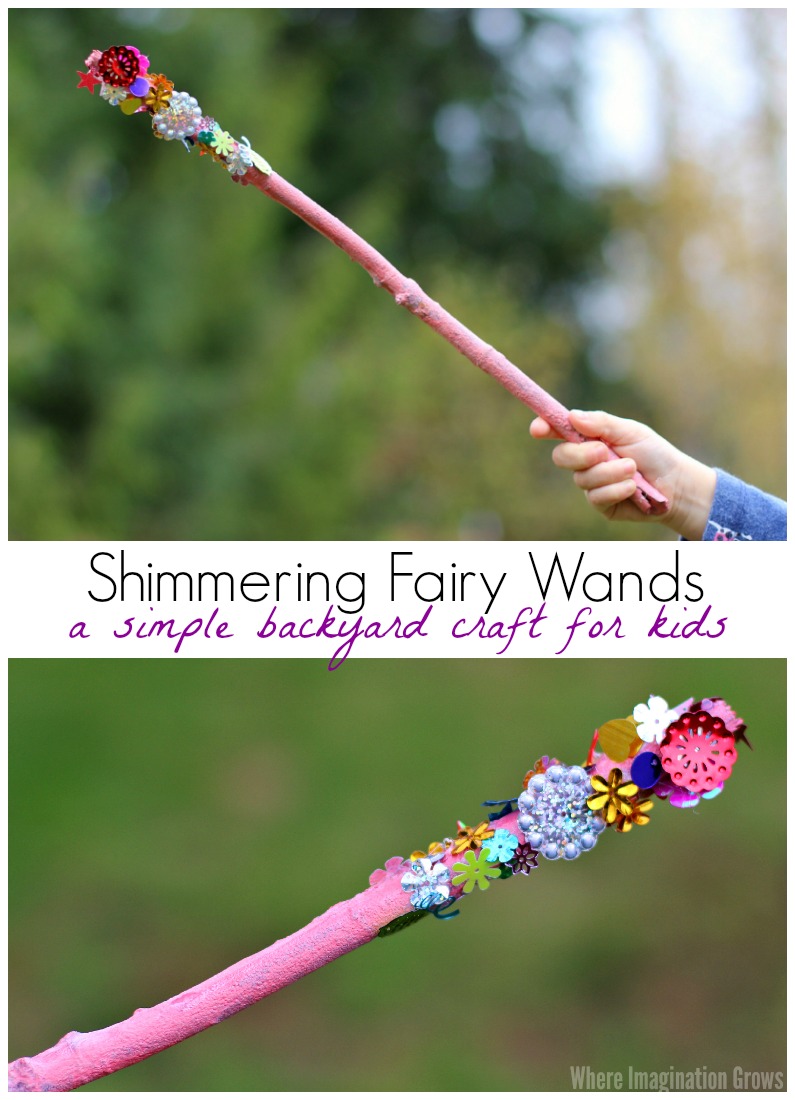 This sparkly fairy craft also make a fun pretend play prop! My daughter and the daycare kids run around for hours outside being fairies and wizards with their "magic wands." Our dog often gets turned into a frog or a giant monster with these wands. It's so fun to watch them play with them, their imaginations create such fun stories.
Today we're sharing this simple fairy wand craft over at About.com Family Crafts.  Follow the link below for our full, step-by-step tutorial on how to make this whimsical kids craft.
–> Check out our Fairy Wand Craft about at About.com <–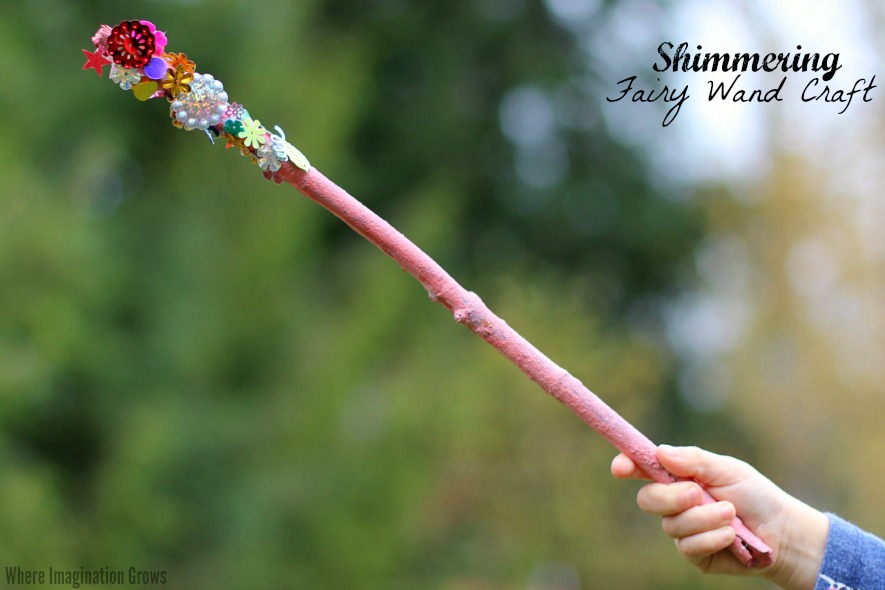 Looking for more crafts and activities? Check out our index for 100+ plus kids activities! Find activities by theme, materials, skills, age and much more!