A backyard fairy wand craft! What could be more fun?!
We love simple crafts that incorporate natural materials into them and this shimmering fairy wand craft is no exception. We explored out backyard and found the  most perfect sticks to turns into these!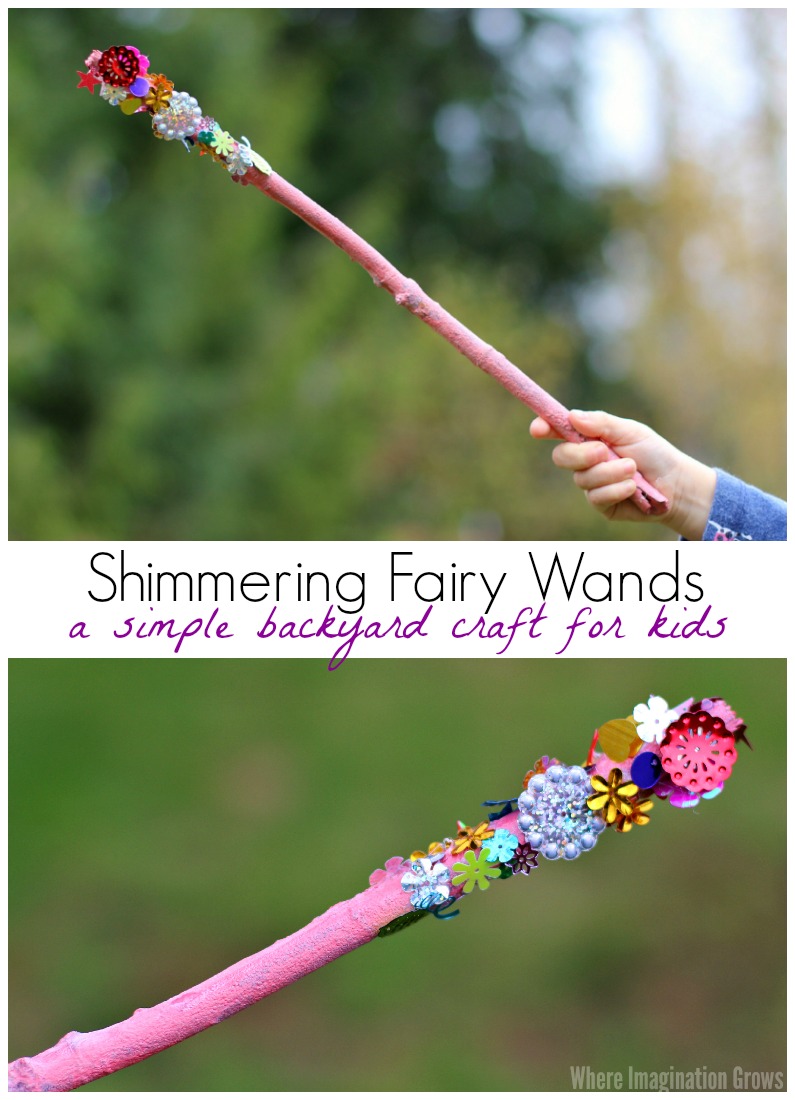 This sparkly fairy craft also makes a fun pretend play prop! My daughter and the daycare kids run around for hours outside being fairies and wizards with their "magic wands." Our dog often gets turned into a frog or a giant monster with these wands. It's so fun to watch them play with them, their imaginations create such fun stories.
Shimmering Fairy Wand Craft for Kids
This nature craft is so simple and easy!  Just gather some sticks you are ready to start making some fairy wands! Your kids will have hours of fun with this simple craft!
Supplies needed for this fairy wand craft:
Stick
Paint
Hot glue gun
Sequins

Start this easy fairy wand craft by picking out your favorite colors and painting a stick from your backyard. You can use tempera or acrylic paints. When done painting set aside and let dry.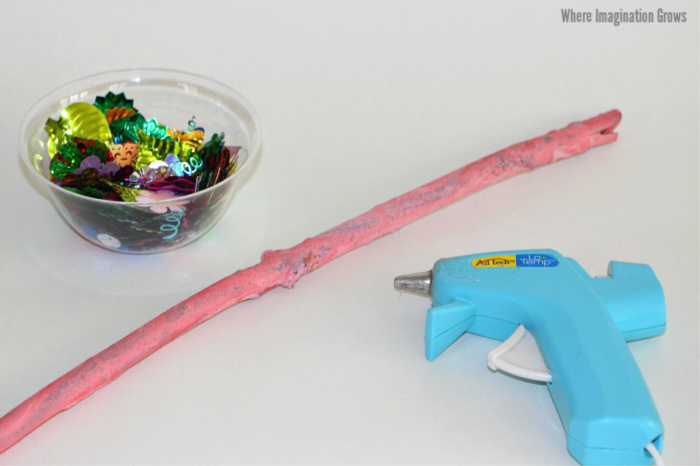 When the paint has dried, get out your sequins and glue gun. Apply a strip of hot glue to one side.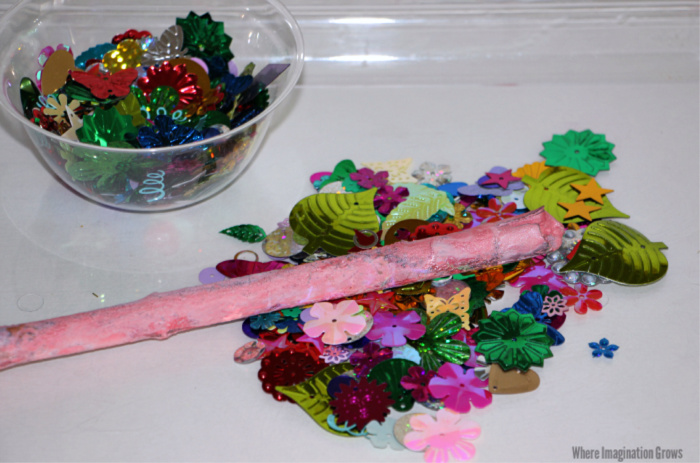 Add sequins to hot glue before it dries. We applied ours by spreading some sequins on a shallow tray and rolling our stick with the hot glue through the sequins.
Repeat on each side of your stick until one end is covered in sequins.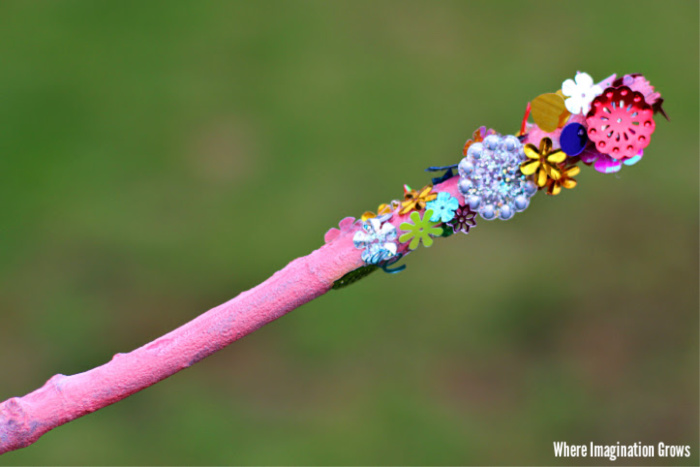 They are so bright and colorful! Your kids will have a so much fun making and playing with their wands!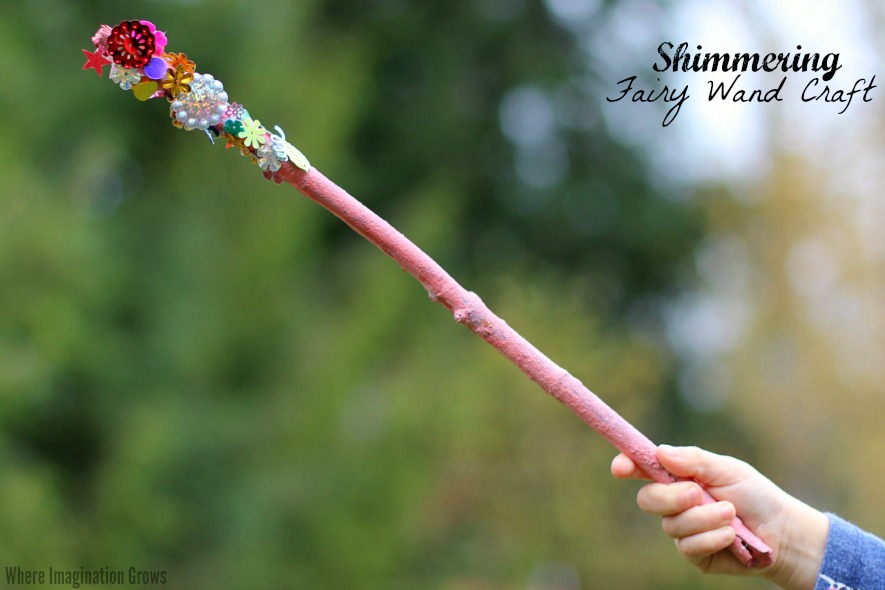 Looking for more crafts and activities? Check out our index for 100+ plus kids activities! Find activities by theme, materials, skills, age and much more!