We're back this week with a new installment of our Light & Reflections Collaborative Series!  This month's theme is 'Build & Construct" so we grabbed some of our favorite blocks and a mirror and went outside to do a simple lesson in symmetry for kids. It's so easy to set up and it's full of fun building and learning!
The mirror adds a whole new level to their building and is a great way to introduce symmetry to my preschoolers.
Symmetry For Kids: Building with Blocks on a Mirror!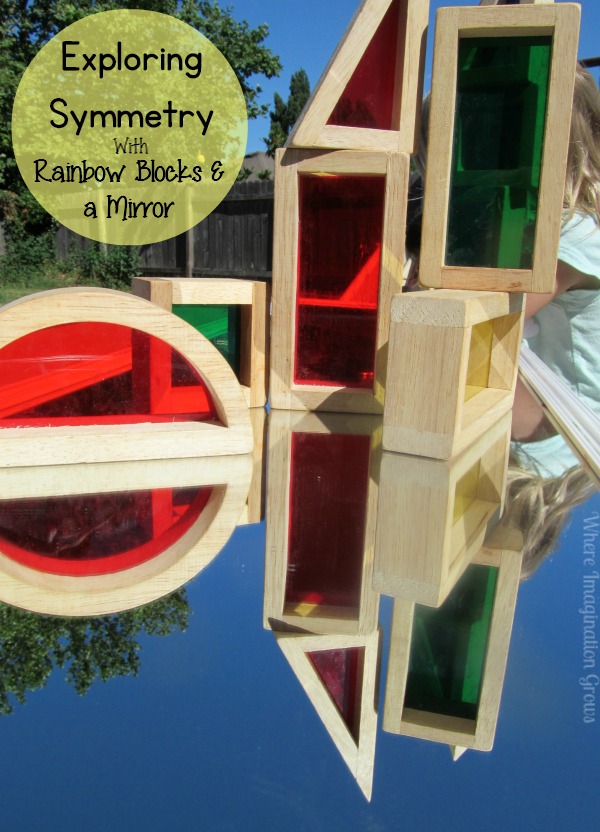 Post contains affiliate links for your convenience, please see below or disclosure for more info. Thank you!!
What we used:
Easy right? We love our rainbow blocks, we have 2 sets even, but if you don't want to purchase them you can always make your own using this simple DIY Color Blocks tutorial from And Next Comes L.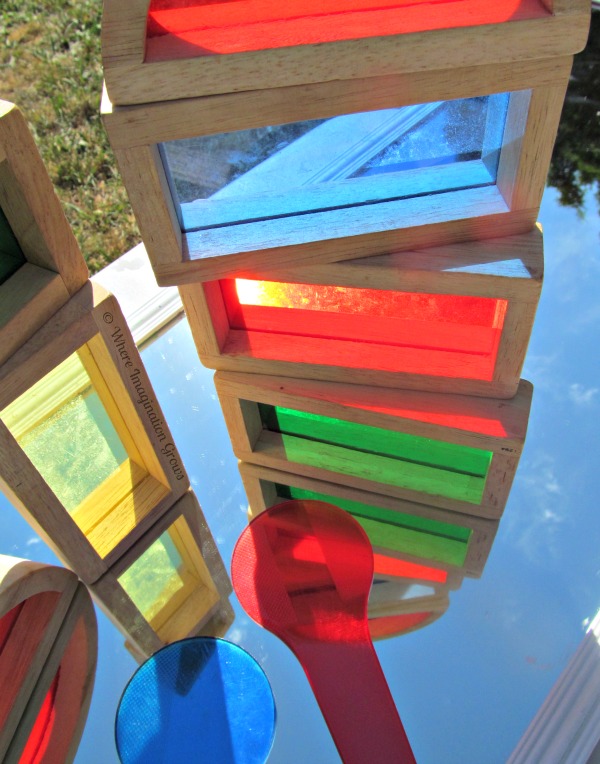 I put the blocks out next to the mirror and the girls started building.  They were instantly intrigued by the fact that the blocks would reflect the pattern on the mirror!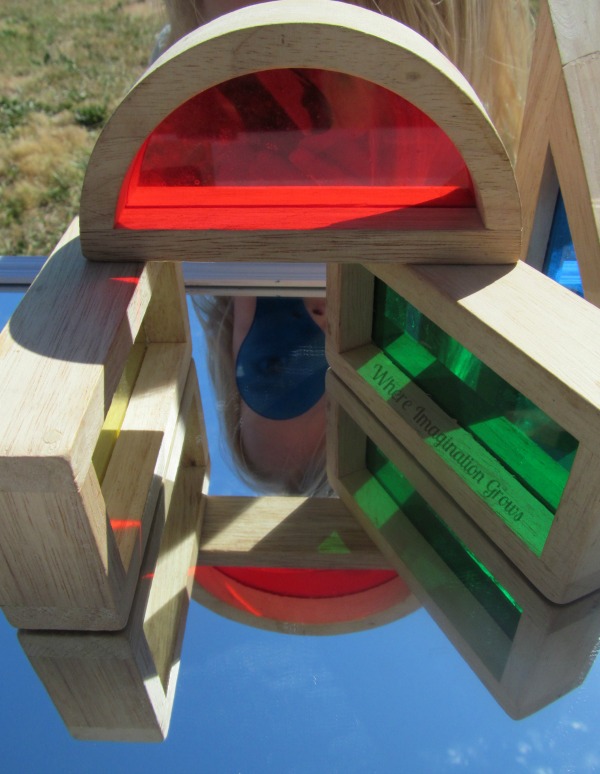 As they built structures and tunnels I asked them questions about the symmetry of their creations.  What do you notice about building on the mirror? (I see my blocks go down & my tower is bigger!")  How is your tower and the tower in the mirror the same? ("the blocks match!")?  How are they different? ("it's upside down!")
As you can see in the pictures above the girls also got out our color paddles  and used them in the reflections and their block building.  They would examine the blocks and see what colors they could create by looking through different colored paddles.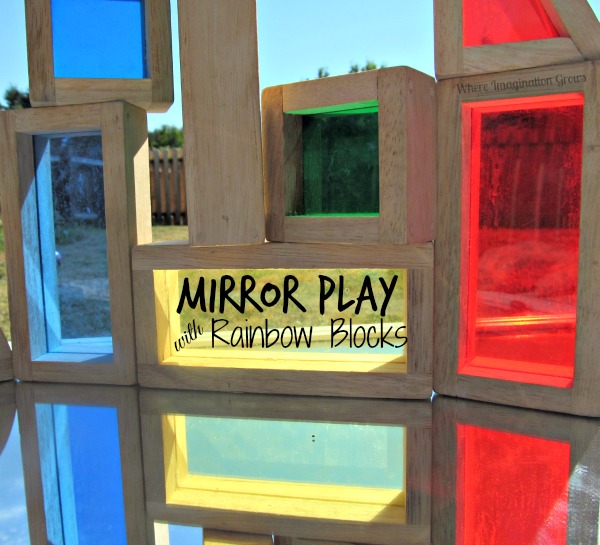 Definitely a fun way to play, build, and introduce symmetry to preschoolers!  We've been using these outside all week!
Find more light table building activities as part of this series:
Fairy Land: Building with Recycled Materials on the Light Table at Still Playing School
Building 3D Shapes on Windows at And Next Comes L
Simple Preschool Math on the Light Table at Happily Ever Mom
Don't forget to check back on the 2nd Monday of next month to see what we create for our "Motor Skills" theme and follow our Light & Reflections series on Pinterest!