Lets go under the sea!
This week our Light & Reflections Series is back and it's all about sea life for our "under the sea" theme.  For this month's theme we turned our light table into an ocean small world!
If you have an ocean unit coming up at preschool or an ocean lover this is an easy activity your kids will love!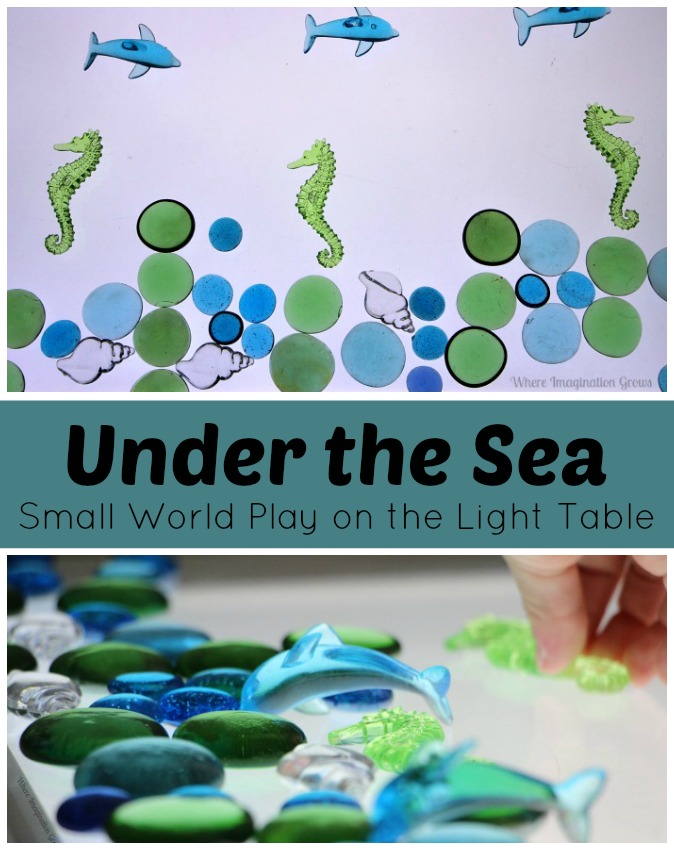 Affiliate links provided for your convenience, see my disclosure for more info.
Under The Sea Small World Play on the Light Table
This simple activity combines learning about the ocean with imaginative play and loose parts play.
Materials:
Glass or acrylic gems (ours are from the dollar store)
Ocean themed acrylic table scatter (the ones pictured we got a Micheal's in the beach section)
To go with our under the sea themed gems (seahorses, dolphins, and shells) we added green and blue gems for water and seaweed.  My daughter also picked out the clear/frosted ones for waves at the top of her ocean scene.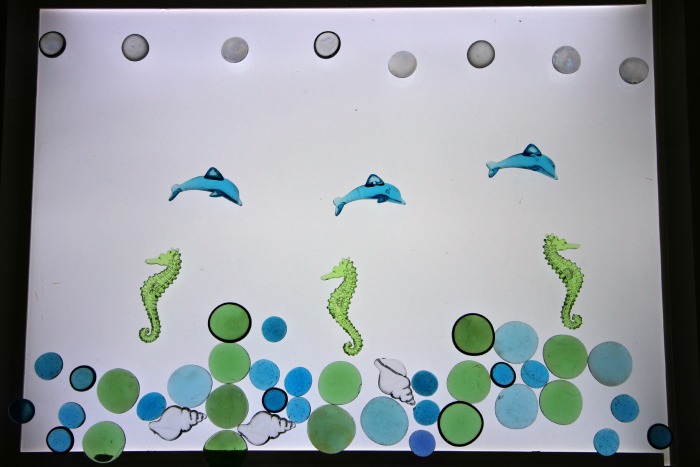 Then she was off playing.  She spent a great deal of time playing and creating all kinds of stories about her dolphins and seahorses.  We left it on the light table throughout the day and she revisited it several times.  What's awesome about these small world activities is that there are endless ways the kids can play and interact with them.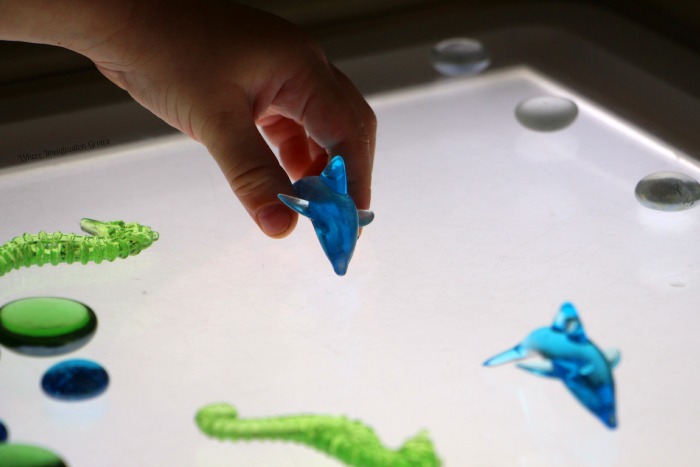 In addition to being a fun imaginative play activity, it's also a great opportunity to teach kids about about these animals.  It opened up a whole discussion about the creatures.  What do they eat? How do they eat? Where do they live? Do they live alone or in social groups?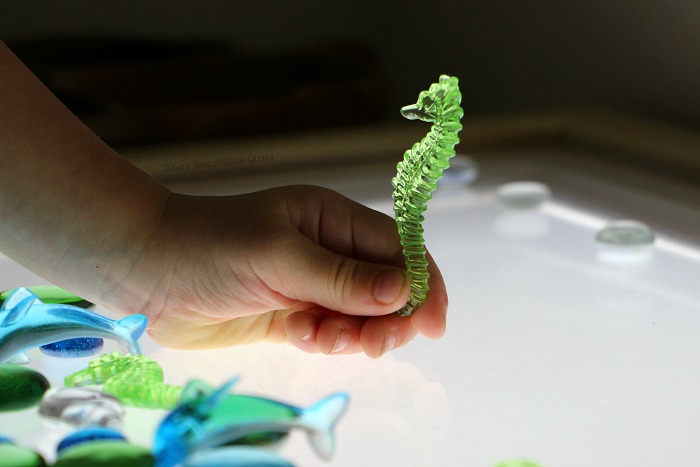 You know you want to play with this too!
Want more "Under the Sea" themed activities? Follow the links for more from our Light & Reflections co-hosts:
Fish Color Matching on the Light Table from Still Playing School
Giant Shark Suncatcher Craft from And Next Comes L
Don't forget to check our past Light & Reflections activities and check back next month for new ones!