This shop has been compensated by Collective Bias, Inc. and its advertiser. All opinions are mine alone. #FuelForSchool #CollectiveBias
Have you tried using visual routines to help your kids stay on track in the morning or after school? Our school day mornings were a mess! I felt like we are always in a rush and constantly yelling for my daughter to get ready. After school wasn't any better. She'd come home and it was a hot mess of meltdowns and fights to get things done.
That all changed with these simple visual routines printable! Check out how we used it to make life easier before and after school. Plus you can download the printable for free below!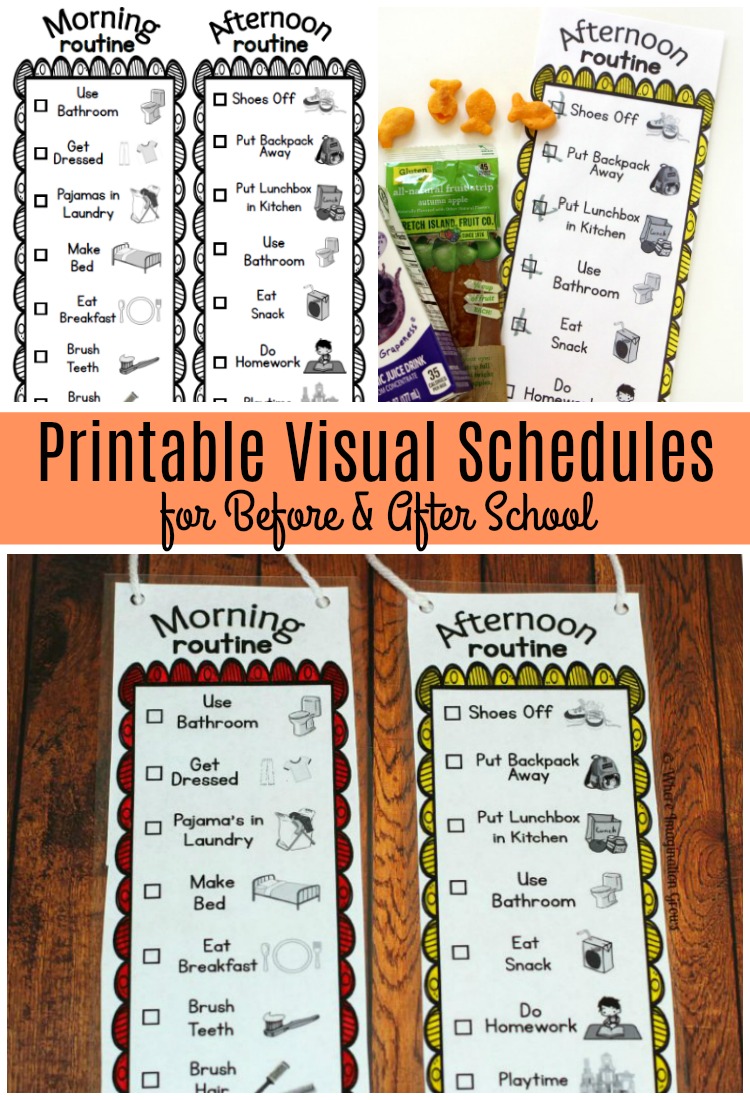 For us, those times just before and just after school are the most stressful and hectic times in our house. It was terrible during the first few weeks of back to school. So many tears!
I needed to find a way to keep us on schedule while still giving my daughter the freedom to do things herself.  She's reached that age where she is very independent and she wants to do everything on her own.  I love that she wants to do things herself but if I'm being honest there are times that I find myself rushing her or doing things for her because we are behind schedule. I run a home daycare so I really need things to stay on track or our day can spiral very quickly.
Before & After School Visual Routines for Kids
I created these simple morning and afternoon visual routine cards that have been such a help! I wasn't even planning to share theses but they have been so helpful I had to share!
Now she can visually see what needs to be done and check things off on her own.  They are a guide to show her what she needs to get done without me having to hover and oversea each step. It allows her to be independent. Plus having her in charge of some of her own tasks frees me up to get breakfast going and lunches packed. It's helped keep us on schedule for our morning and afternoon commitments.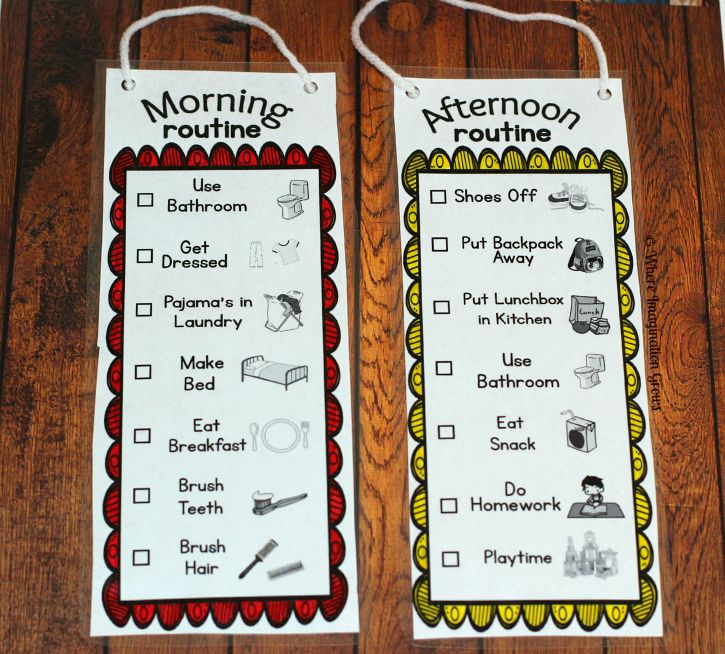 These are very simple visual routines. I wanted them to be realistic expectations for my preschool/kindergarten aged child to complete without frustration. I only added things that I knew she could accomplish herself.  If the tasks were too difficult for her (like packing her own lunch or making her own breakfast), it would just cause frustration. An upset preschooler on the edge of a meltdown is not saving any time.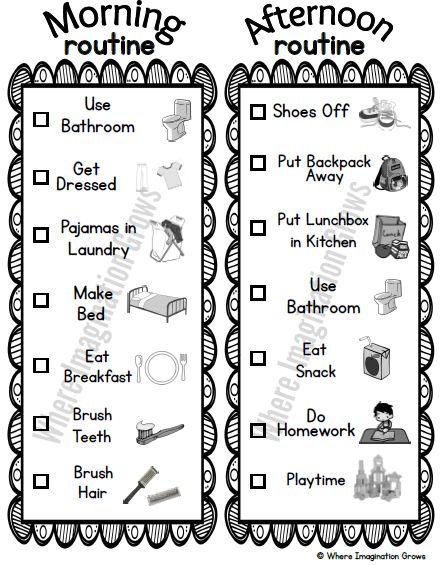 I cut ours into two separate strips, laminated them,  and hung them in the areas where we started our routines at. The morning one is hanging in my daughter's bedroom and the afternoon one is in our entryway. My daughter can choose to carry them around with her and check items off as she does them or she can leave them hanging and return to check things off. 

Download our free visual schedules now:
>> click here for our visual daily routines for kids (color to customize!) <<
Having her handle her own things in the morning as made it so I can streamline what I have to do to get us ready during busy mornings and afternoons. I was spending a lot of time in was the kitchen, between meals, packing lunches, and cleaning up but with these before and after school visual routines things moved faster and I felt more prepared for the day!
My daughter even started occasionally making her own breakfasts! Usually it's toast or yogurt and granola but a few times she's even managed these Jimmy Dean® Sausage, Egg & Cheese Croissant Sandwiches! I get them in the freezer section at Walmart for my husband in the morning but she loves to make and eat them.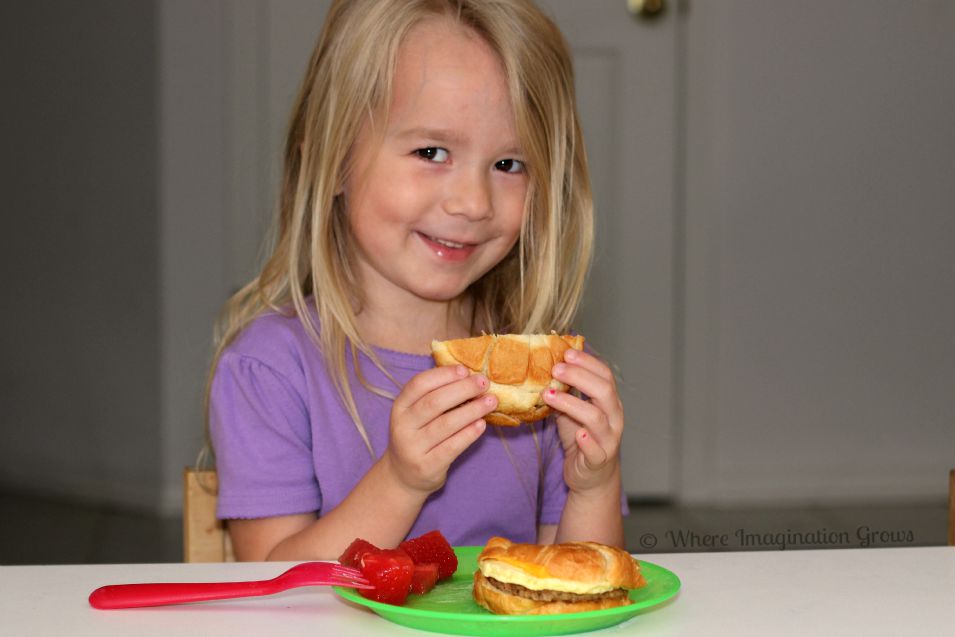 Thankfully our  visual routines we're able to get to school on time! and look how happy that kid looks! It's a much better morning and after school time in our house now.
How do you make busy mornings easier?
Looking for more crafts and activities? Check out our index for 100+ plus kids activities! Find activities by theme, materials, skills, age and much more!