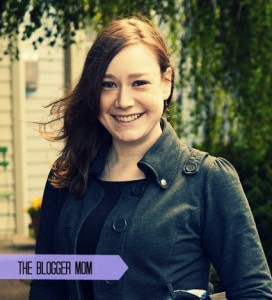 Welcome Readers!  I'm Lisette, the mom (and provider) behind the blog!  Here you'll find a bit of background and information about me and my life!

I've been married to my awesome husband for four years and we have one child, our busy and art loving daughter was born in late 2011. We also have a high strung dog, a border collie/lab mix, that is like our oldest child. We live in the Northwest United States and are an outdoorsy family.  We like hiking, biking, camping, kayaking, berry picking and anything else that lets us get out and enjoy the natural world.  I also enjoy trying new restaurants, reading, writing, and trying to be crafty. In addition to this blog I also write a kid friendly guide to our local area.
Our daughter is an active and artistic kiddo.  She loves painting, creating, and playing with her toys.  Currently any art supply, animals, or pretend play dolls/figurines captivate her imagination.
I'm also the owner/operator of a small family childcare program I run in our home.  I started when MB was four months old as a way to increase her socialization (we are the first of out social group to have kids) and also as a way to add some additional income to our family.  I had never planned to stay home but when MB was born I just couldn't fathom going back to work, creating my own home daycare seemed like a happy medium and so far it's been great!  I have an infant, two toddlers, and one preschooler growing and exploring with me five days a week. The business end gets a bit hectic, as I need to learn to be more organized, but everyday I get to play, laugh, and observe my little people discovering new things! What could be better?
I've been working with kids since I was 16 years old, I've worked for head start, taught toddlers through Pre-K, and even worked with school agers and as director of a large daycare center.  I have a degree in ECE but I feel like I'm constantly researching and reading up on new studies and information in the field of early childhood education.
My blog is PR Friendly and am happy to reviews of products, services or websites myself. I have my daycare kids, my daughter, a dog, and husband all able to help me with reviews. I will do a thorough, detailed, and honest review.  I will promote the review on my blog as well as social media pages, including links and photos. I love giveaways and am happy to host these on my blog. If you would like to contact me for any of these purposes please get in touch:  WhereImaginationGrows3@gmail.com
Thanks for stopping by!!

______________________________________________________________________________________