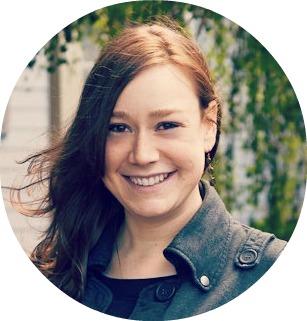 Welcome Readers!
I'm Lisette, the mom (and provider) behind the blog! I'm a married mom of one who loves creating hand on activities for my daughter (MB).  My daughter is an an art loving toddler born in late 2011. We live in the Northwest United States and are an outdoorsy family.  We like hiking, camping, kayaking, and anything else that lets us get outside.
I also am the owner/operator of a small family childcare program I run in our home.  I started when my daughter (MB) was four months old but I'd been working with kids for over 10 years by the time my daughter came along.  I've worked in positions from toddler teacher to parent support advocate and even as director of a large daycare center.  I have a degree in ECE but I feel like I'm constantly researching and reading up on new studies and information in the field of early childhood education. 
Between MB and the daycare kids I have an infant, two toddlers, and one preschooler growing and exploring with me five days a week. Everyday I get to play, laugh, and observe my little people discovering new things! What could be better?
Have question about my site or activities? you can email me at Lisette@whereimaginationgrows.com or pop over and say "Hello!" on Facebook!
Thanks for stopping by!! 🙂
______________________________________________________________________________________
PR Friendly Information:
My blog is PR Friendly and am happy to reviews of products, services or websites myself. I have my daycare kids, my daughter, a dog, and husband all able to help me with reviews. I will do a thorough, detailed, and honest review that gets promoted on my blog as well as social media pages, including links and photos. I love giveaways and am happy to host these on my blog. If you would like to contact me for any of these purposes please get in touch:  Lisette@whereimaginationgrows.com
Thanks!