Do your kids like art activities? We love any painting activity, especially fingerpainting, but the girls really enjoy getting to paint with more than just brushes.  Our pipe cleaner painting was so much fun! With spring on the horizon I decided to get out some cotton balls and bright colored paint for the kids to create with!
We turned our creations into Easter Eggs for the upcoming holiday but even if you just do some plain old cotton ball painting the kids are sure to have a a great time.
Painting with Cotton Balls For Kids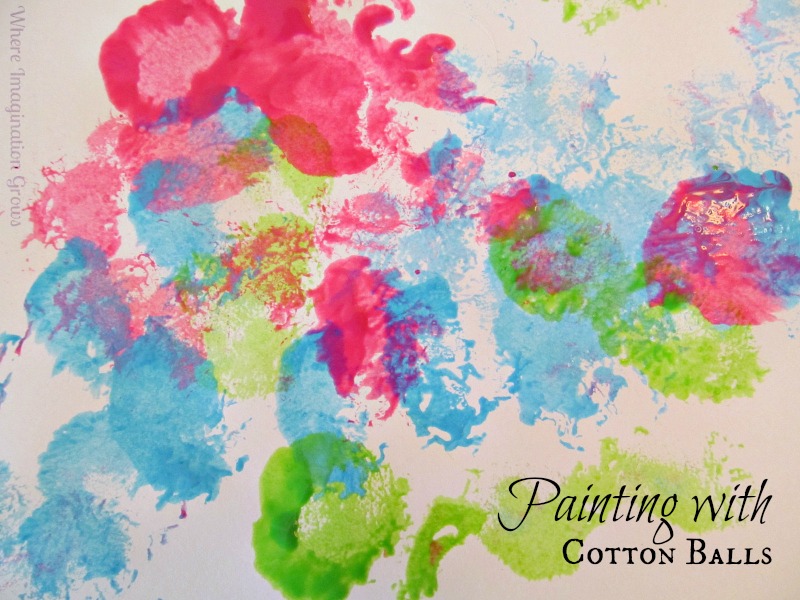 All you need is some paper, paint, and cotton balls! That's it!  Get them out and you're ready to get creating & exploring!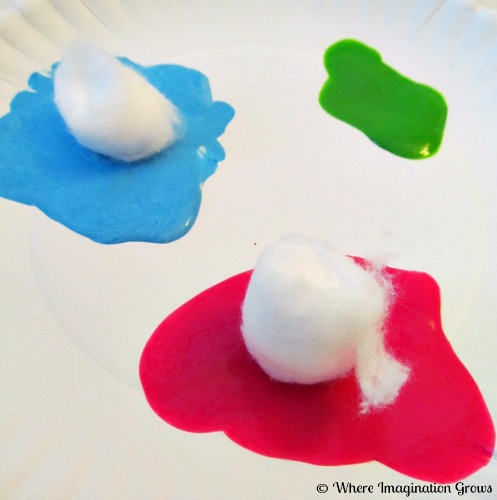 Tip:  You can always use a clothespin on the cotton balls to add some fine motor skill practice or help little ones that don't like getting their hands messy stay a bit cleaner.
 I love to watch them try different techniques when we experiment with different brush elements. I generally set them out and let the kids use them in whatever ways they see fit rather than first showing them what I expect the outcome to be.  That's the best part about painting, they get to explore the materials and create whatever they want however they want. The most beautiful masterpieces are created in our house when the kids have free reign on the materials.
After hanging on the wall for a few days as-is, the girls and I decided to turn them into Easter Eggs to hang on our wall similar to ones we had seen at our local library in the kids art display area.
To do this I just cut an egg shape around the art that they had created.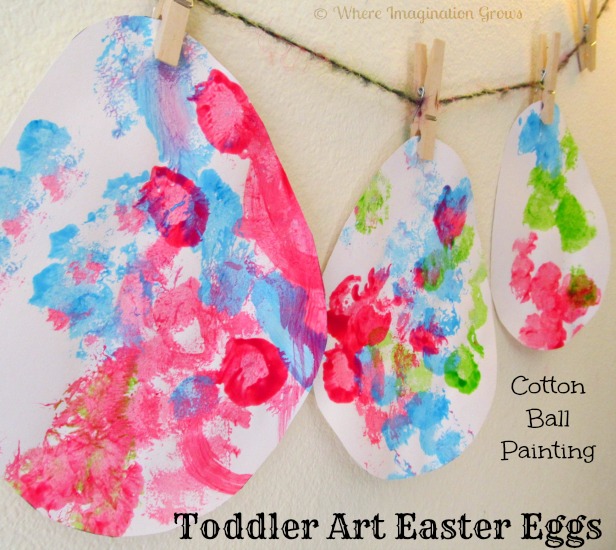 It's a perfect painting activity to bring some spring colors or Easter crafts into your house in a simple and fun way!
Have you painted with cotton balls before?