Make simple Christmas tree ornaments from glue! It's time for some easy Christmas crafts for kids and these Christmas tree ornaments are deceptively easy to make.  They also make great suncatchers for window decorations. We love hanging ours on the tree because the colors from the Christmas tree shine through and make the ornaments shine even more.
Today we're joining up with my blogging friends from All Things Kids to bring you fun and easy Christmas activities for toddlers and preschoolers! Check below for more fun activities.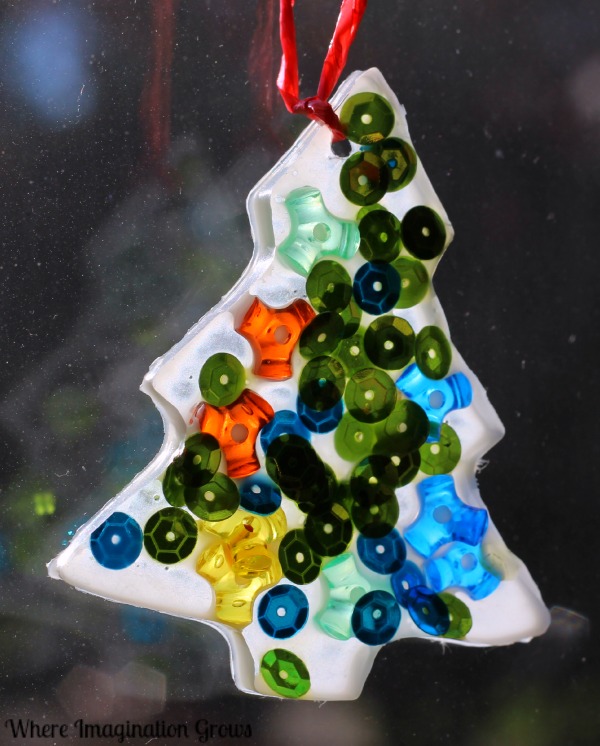 Affiliate links provided for your convenience, see my disclosure for more info.
These trees are based off of the heart suncatchers we made in the summer.  This craft is great for preschoolers but it's simple enough that even toddlers can easily do it!!  Also be aware before you start, this craft takes several days to dry.
Glue Suncatchers: A Christmas Tree Ornament Craft!
Materials:
Beads/Sequins/Glitter…
Wax/parchment Paper
Set out your cookie cutter on a piece of parchment or wax paper & the have your kids fill the cookie cutter with glue.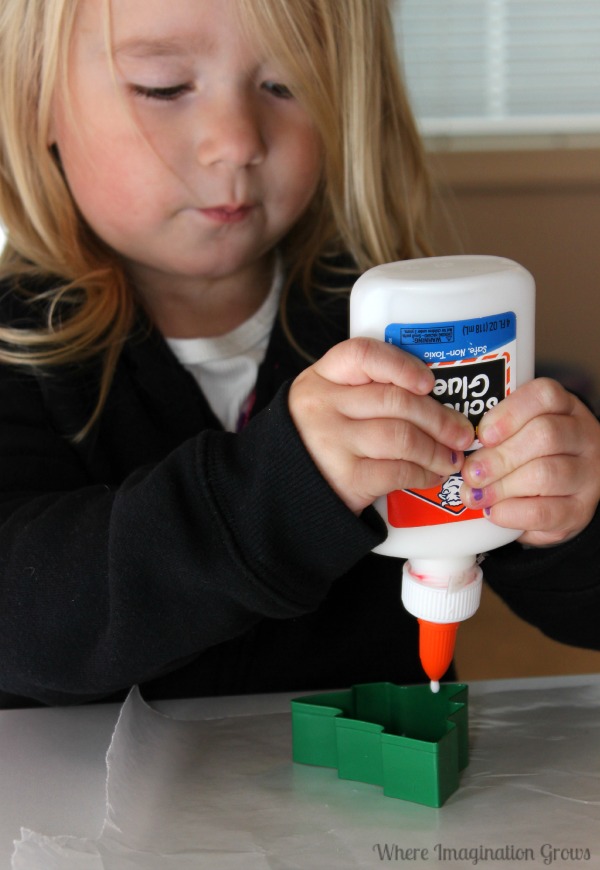 We then added beads and sequins to the glue.  After they added all the decorations they wanted on their Christmas trees we set them in an area where they wouldn't be disturbed.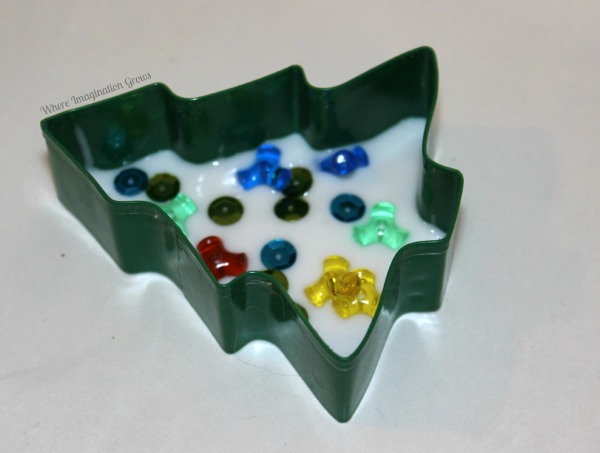 As I mentioned above it takes several days for these to dry, two of ours took 2 days and one took 3 to be dry enough for us to pop them out. I've found that they pop out easier if I do it as soon as the glue dries vs waiting a few days after it dries completely.  Ours popped out with no issues, just push them out gently along the edges.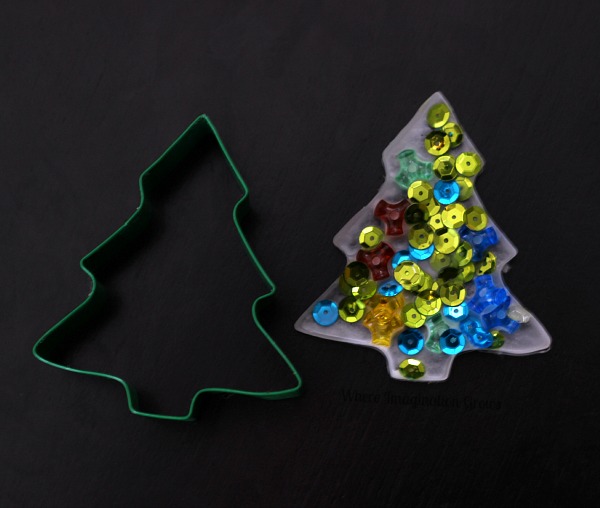 Once they are dry and popped out you can use a knife or a pen to poke a hole in the top and add a piece for string to hang it.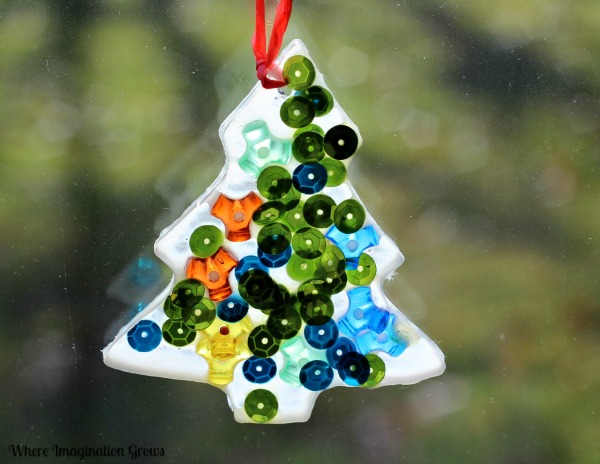 Tada! That's one adorable Christmas tree ornament that is sure to brighten any window or look great on your tree!
  Here's some more Christmas crafts from my blogging friends:
Stackadoo Printed Christmas Tree Cards from Frogs Snails & Puppy Dog Tails
Pipe Cleaner Christmas Trees from Craftulate
Tape Resist Christmas Presents from House of Burke
Children's Books about the True Holiday Spirit from All Done Monkey
Christmas Memory Countdown from JDaniel4's Mom
Recycled Ornament Garland Craft from Sugar Aunts

Looking for more crafts and activities? Check out our index for 100+ plus kids activities! Find activities by theme, materials, skills, age and much more!