This tissue paper snowman craft is a great winter themed art activity for your classroom or homeschool.
What's more classic during the winter months than making a fun snowman? My kids love snow but since we rarely get it we have to  make due with winter crafts. This tissue paper snowman craft is great because kids can create and decorate their snowmen however the want! Plus it only uses a few basic supplies that you may already have on hand!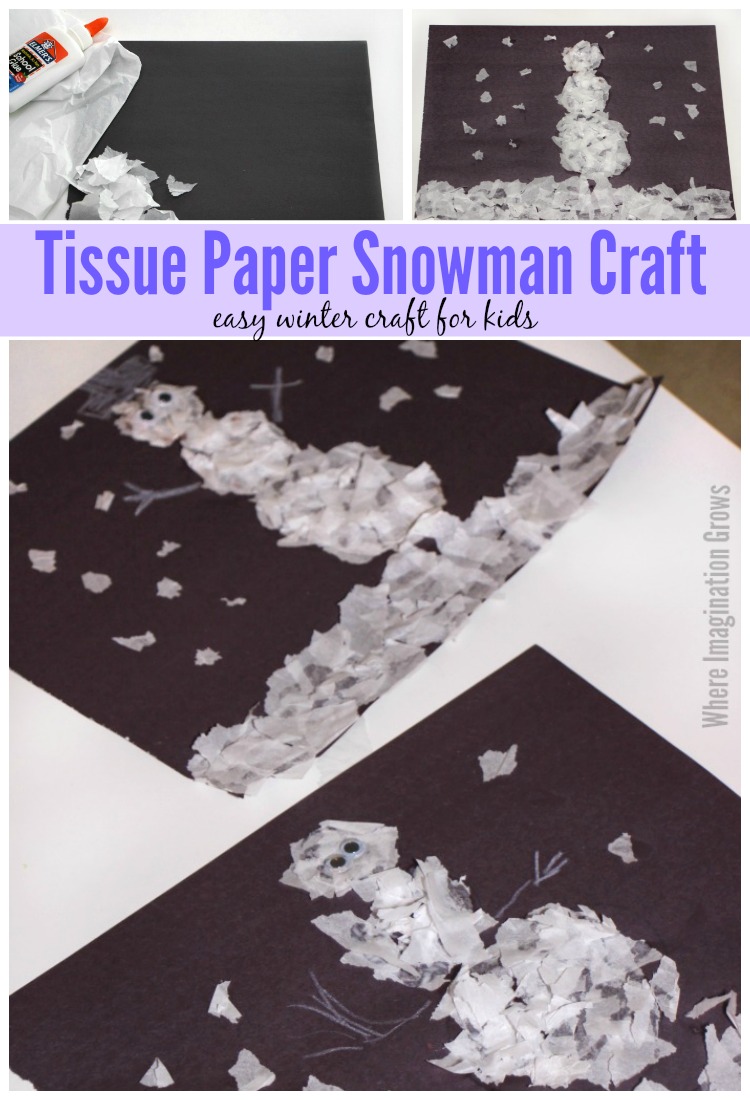 Ripped Tissue Paper Snowman Craft
Materials Needed:
Tissue Paper
Construction Paper
Glue
Crayons
Googly Eyes
Paint Brush
Give each kid a piece of construction paper, some tissue paper they can rip up, and glue.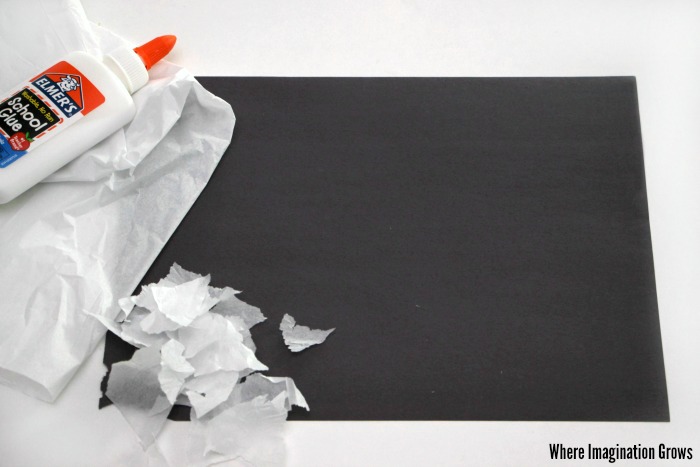 We started this snowman craft by using crayons (and markers) to create a snowman outline on the construction paper. This works a guide to help the kids create the snowman with the tissue paper as the go.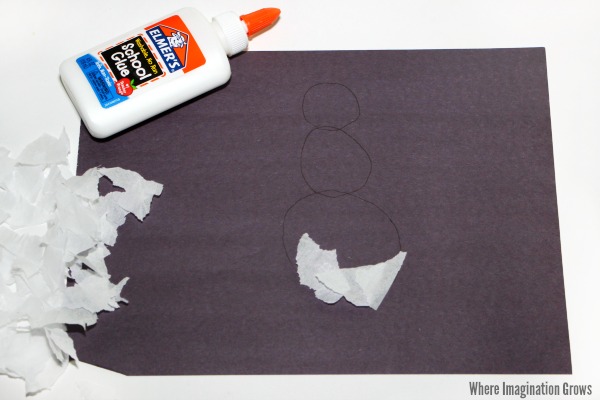 Then kids then squeezed the glue into the snowman outline. It's much easier to adhere the ripped tissue paper to the construction paper if you give the kids a paint brush. They can spread the glue around the outline with the paint brush and then easily add the tissue paper without having a bunch of excess glue that takes forever to dry.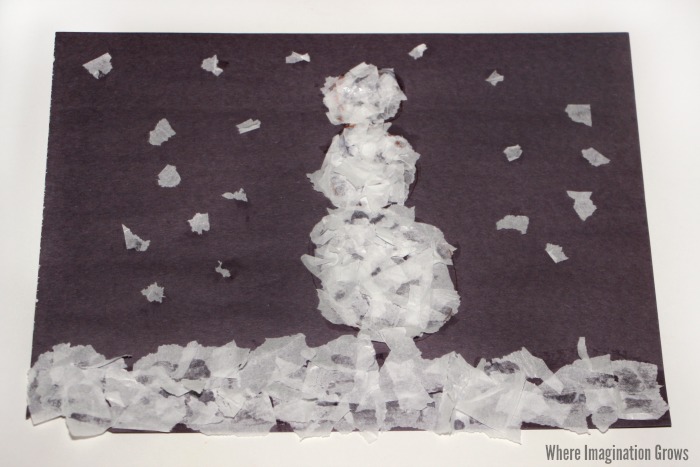 Once your snowman is filled in you can add some snow on the ground and even some falling snow.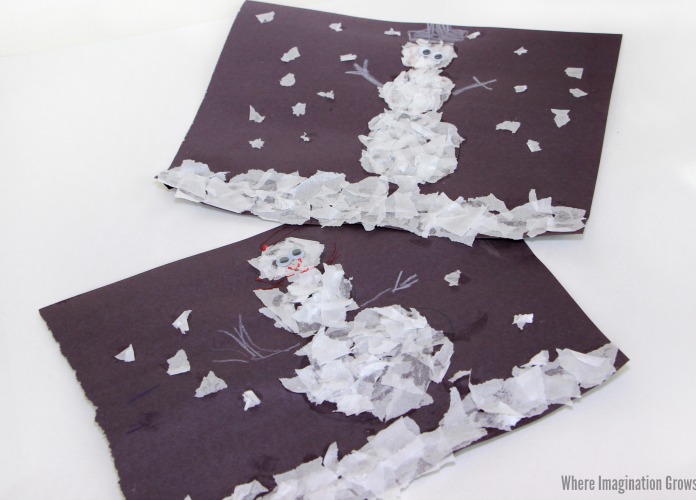 Next it's time to break out the crayons and googly eyes. The colors that you want to use will depend on what color of construction paper you used but pick something that pops out. We used white on ours to create hats and arms on our snowmen.
Super cute!
Now try these awesome snowman activities:
Snowmen at Night Silhouette Painting / Still Playing School
Easy Paper Snowman Art / Fireflies & Mudpies
Popcorn Snowman Counting / How Wee Learn
Printable Snowman Number Game / Fun-A-Day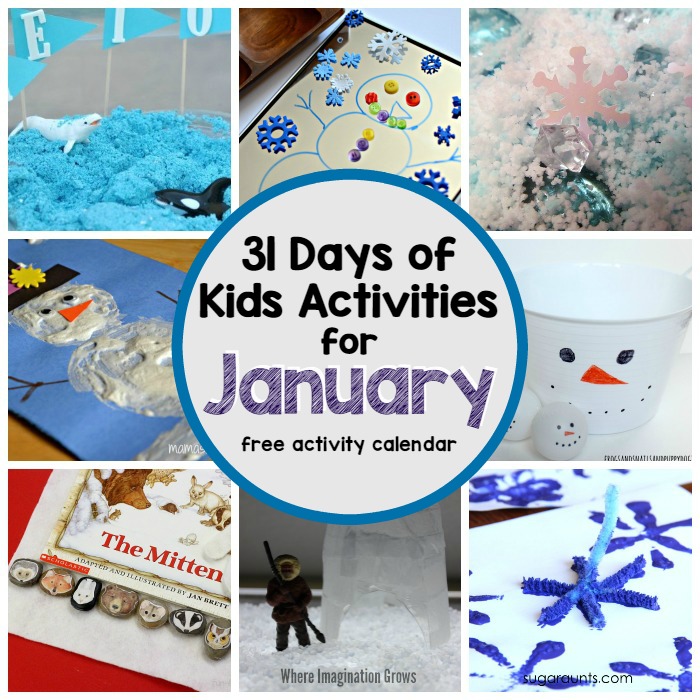 Looking for more crafts and activities? Check out our index for 100+ plus kids activities! Find activities by theme, materials, skills, age and much more!