It's that time again when we share activities as part of our Light & Reflections Series with my favorite fellow bloggers (don't forget to follow our Pinterest Board)!!  This month our theme is "All About Me" so we picked a fun light table activity that involves the photos of MB growing up!
 All About Me! Photo Puzzles on the Light Table!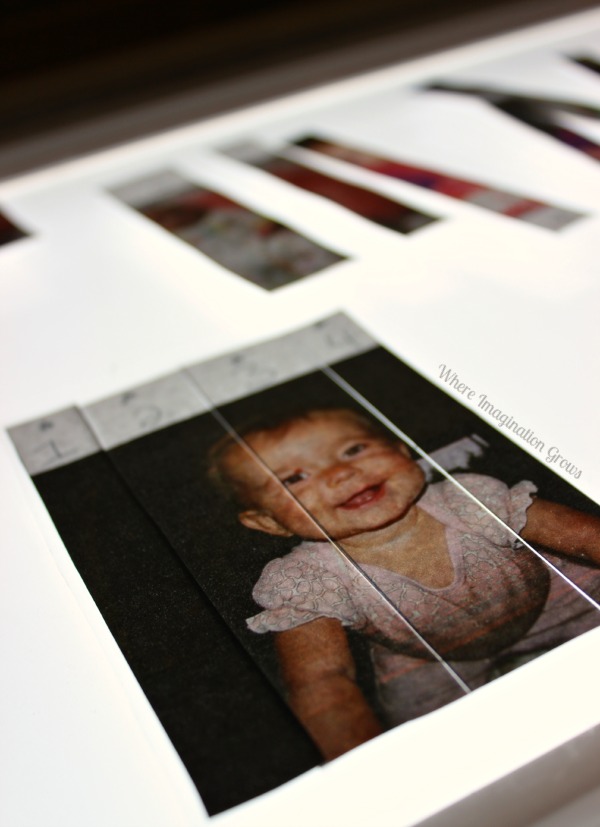 Affiliate links provided for your convenience, please see my disclosure for more info.
Materials for photo puzzles:
Digital Photos
Printer
Scissors
Light Table
I picked out a few photos of MB from different ages and then printed them out with our printer.  Next I drew lines across each photo, dividing it into section, and then numbed each section.  Before cutting them I laminated the photos, then I cut out each photo and cut then into the numbered strips.  You don't have to laminate them but it does make them much sturdier for little hands.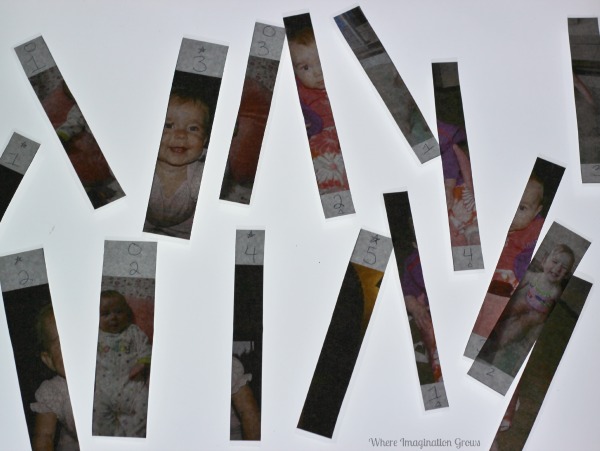 I numbered each section that and as you can see in the photo I also save each photo set a shape so that if all the pieces were mixed together they could sort out the pieces for each puzzle first and then put them in order by number/photo.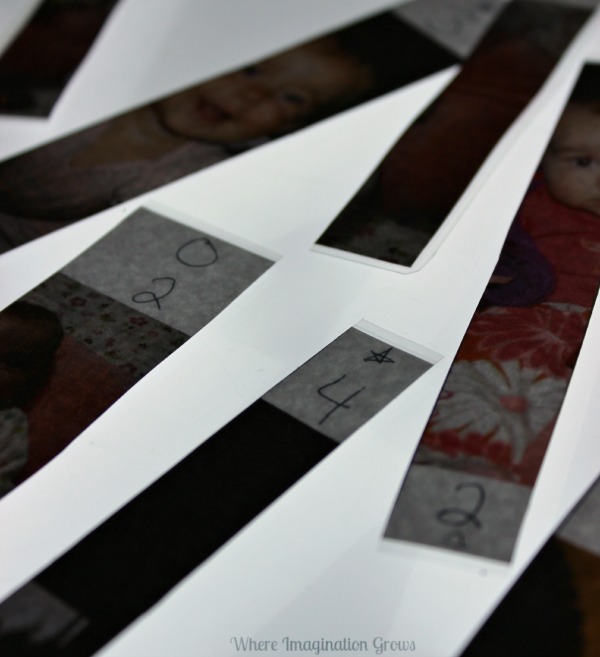 After MB put the photos together a few times and knew what pictures she had we put them together in order based on her age in the photos.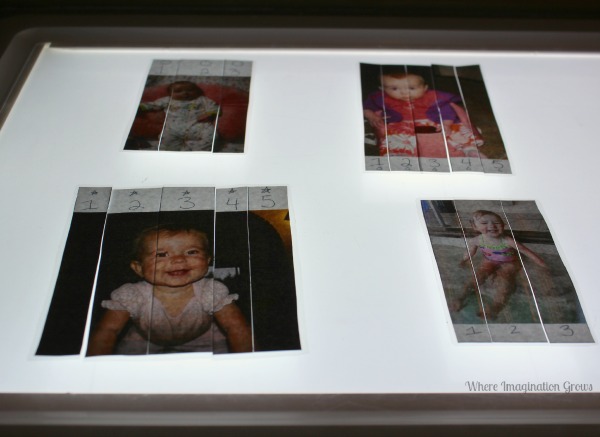 Visit my blogging buddies and see what fun activities they have created this month:
Body Tracing Self-Portrait Mirror Drawings | And Next Comes L
 All About My Feelings: Identifying Emotions with Self Portraits| Still Playing School
All About Me Baby Play Station | Happily Ever Mom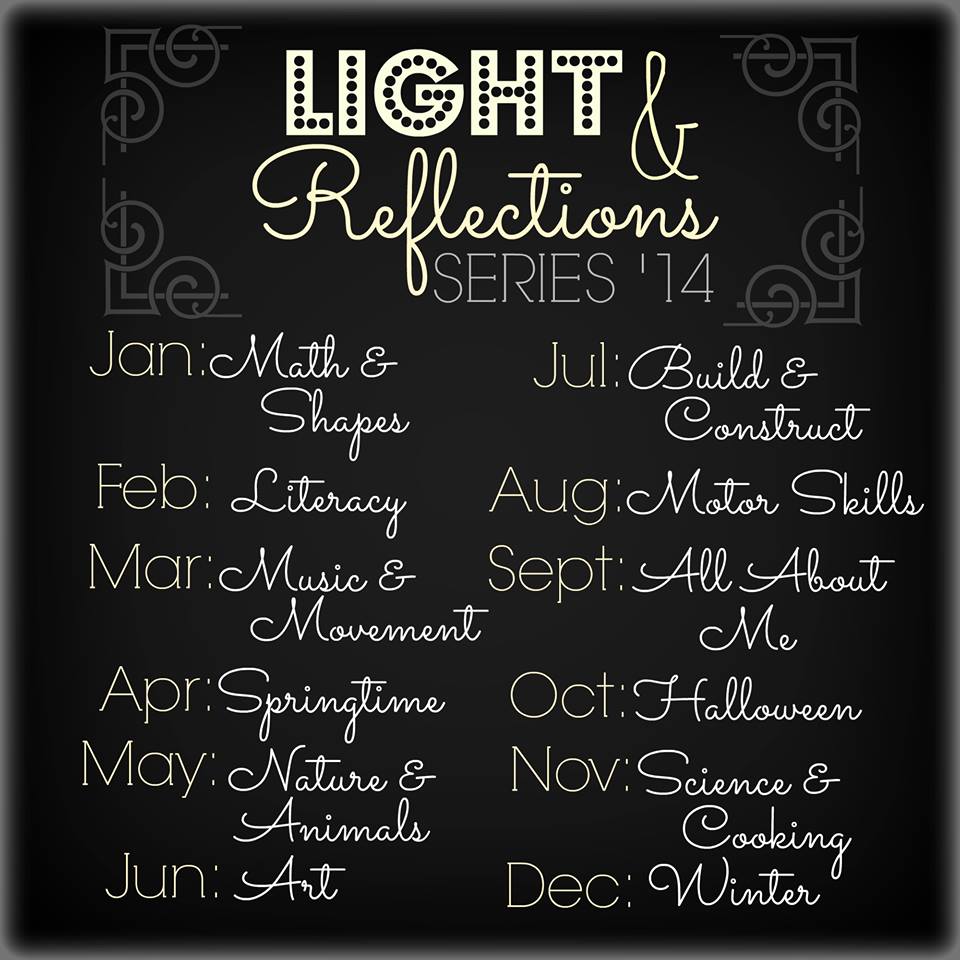 Don't forget to check back next moth for Halloween themed activities!