Lets learn about animal science!
It's no secret that we love our light table.  It's one of the most popular items in the playroom and we're always looking for simple ways to use it to encourage learning and exploration.  This month our Light & Reflections Series is all about engineering and science which gave us the perfect opportunity to break out the x-rays that have been in my cupboard forever and explore some simple animal science!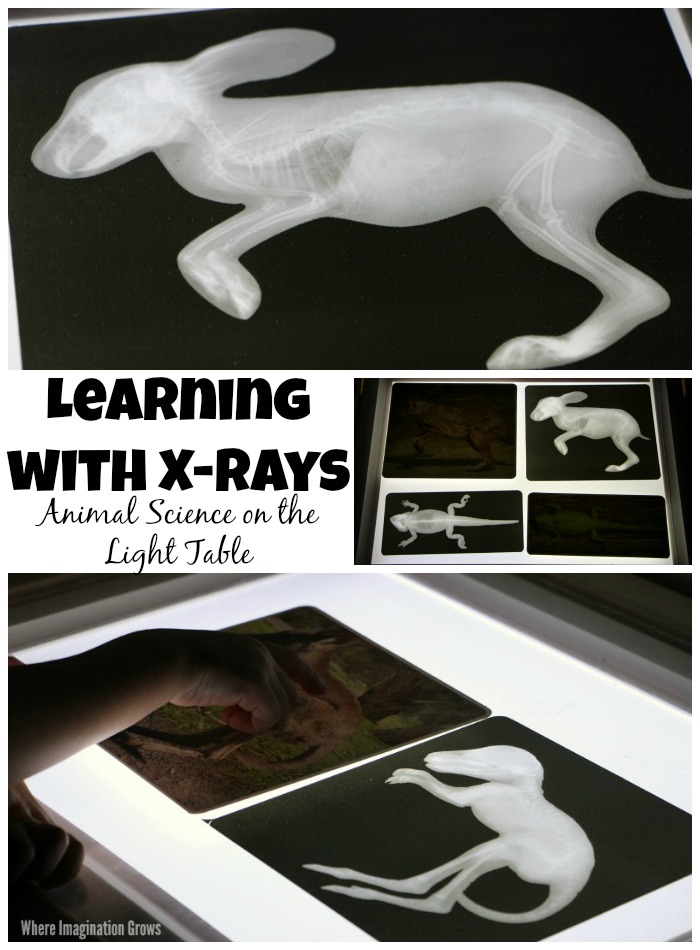 Affiliate links provided for your convenience, see my disclosure for more info.
This one takes no time to set up. Just get out your x-rays and off you go.
Materials:
With my preschoolers there's been a lot of talk about our bodies and bones lately so this activity was a great way to expand on that and talk about bones and bone structure in animals.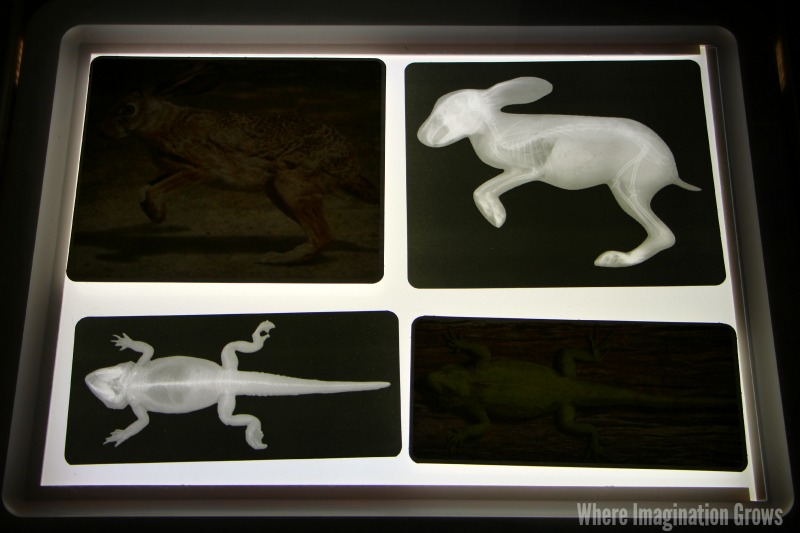 Our set of x-rays has a color photo to match each animal x-ray so the kids laid them out, side by side, and studied how each animal's bones were formed and their placement within the body.
Related Learning Activity: Explore fall foliage on the light table!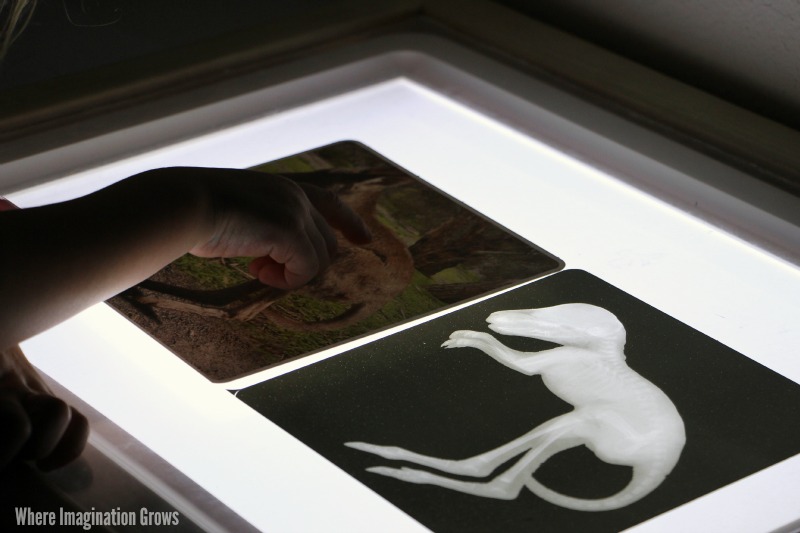 My daughter was really interested in the fish x-rays.  They have an exotic fish tank in her preschool class so she found a picture that looked like one in her class fish tank.  She was surprised to see that they had so many little bones and was intrigued by how different it was from ours.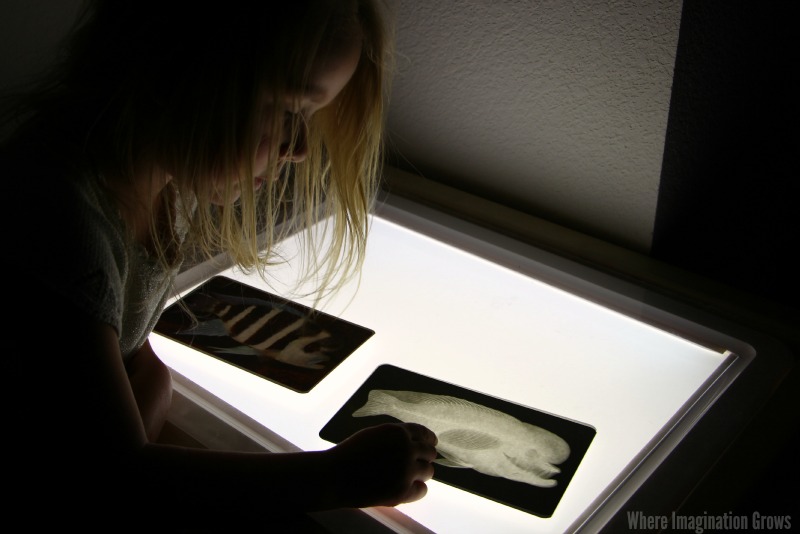 The kids did a lot of individual study but we did spend some time together talking about the bones of several animals. There are so many ways to use these for learning!

For more light table science check out these:
Oil & Water Experiment from Still Playing School
Experimenting With Light & Mirrors from Frog in a Pocket
Looking for more crafts and activities? Check out our index for 100+ plus kids activities! Find activities by theme, materials, skills, age and much more!