The fall foliage colors are our favorite things about fall!  They are so beautiful! Plus they are a great way to start talking to kids about nature and seasons. This simple light table activity is inspired by all the fall colors we've been seeing on our walks and in the backyard. Best of all it's a great learning tool that takes virtual no set up.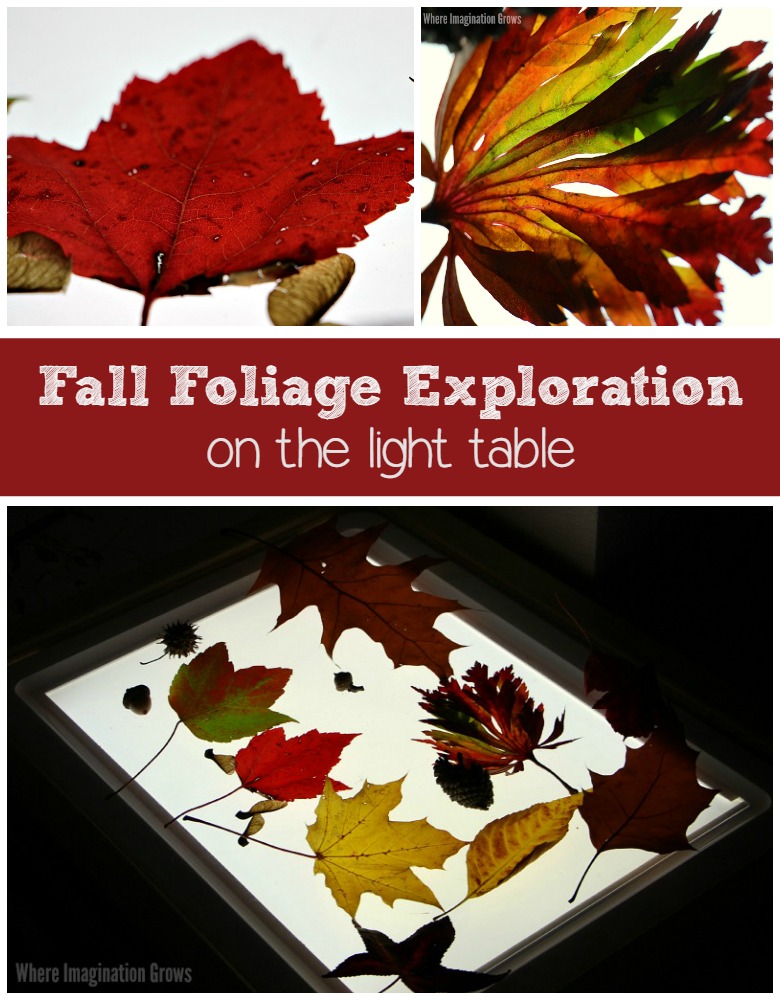 Affiliate links provided for your convenience, see my disclosure for more info.
Exploring Fall Foliage on the Light Table
Materials:
Fall Leaves & Natural Items
This activity, much like our DIY nature slides, started with a walk outside. We took a bag with us and collected as many natural items as the kids wanted.  The pictures are only 1/4 of what we collected, we had a giant bag and the kids wanted all the leaves, acorns, and other items they could carry.  It was great to have the large bag because we cycled through the leaves, keeping the kids engaged longer.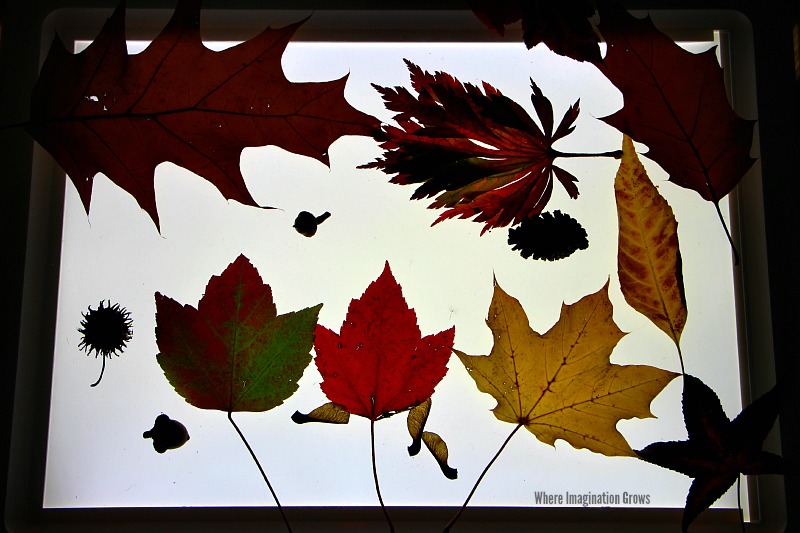 Next to the light table I added some paper and colored pencils/markers (fall colors) so that the kids could record what they saw and recreate them on their own.
My kids aren't writing yet but they used it as an opportunity to record what they did and saw through pictures.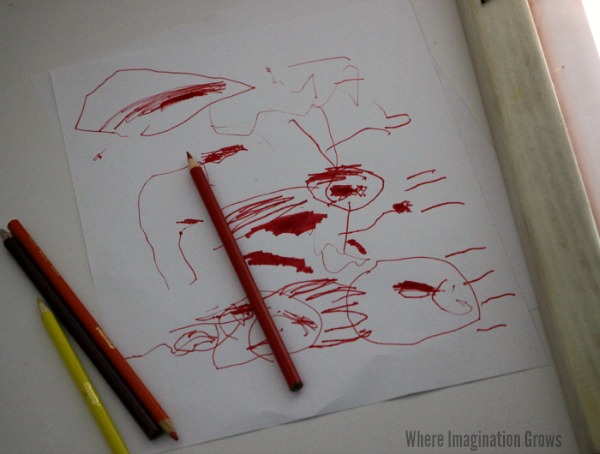 Using the light table lets the kids explore the leaves more thoroughly.  They can easily see the veins and midrib while exploring changing colors.
We talked about parts of the leaf and they organized the leaves in color changes order: green to red to yellow to brown. 

The colors and textures of the fall foliage is a sensory activity for the kids too. Plus lets be real, they just look so bright and colorful on the light table!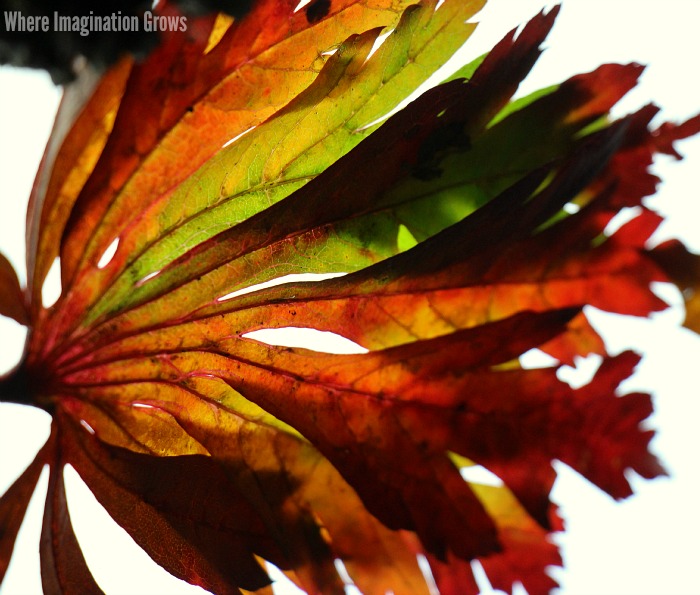 Beautiful right?
Here's some more full fall themed activities for kids:
Pumpkin Spice Kernels for Play from Frogs Snails & Puppy Dog Tails
Super Cute Turkey Treat from Sugar Aunts
Acorns & Leaves Fall Sensory Bin from Stir the Wonder
Fall Tree Art from Crayon Box Chronicles
Pumpkin Slime in a Real Pumpkin from Little Bins for Little Hands
Looking for more crafts and activities? Check out our index for 100+ plus kids activities! Find activities by theme, materials, skills, age and much more!