We've been doing simple fine motor baby games a lot lately.  The age group in my daycare has shifted a bit with the addition of some younger children so in addition to our usual preschool activities I've been adding more simple activities for younger toddlers and even some baby games for the younger ones in my daycare.
This sticky window games is so easy to set up and is the perfect fine motor activity!
Sticky Window with Buttons! A Fine Motor Baby Game!
This simple activity is great for fine motor skills, sorting, and matching!
What you need:
Window or Glass Door
Painters Tape
Contact Paper
Buttons (ours are jumbo shape buttons from Wal-Mart)
Markers (optional)
Tape the contact paper sticky side out to a window or glass door with painters tape and add a basket of buttons!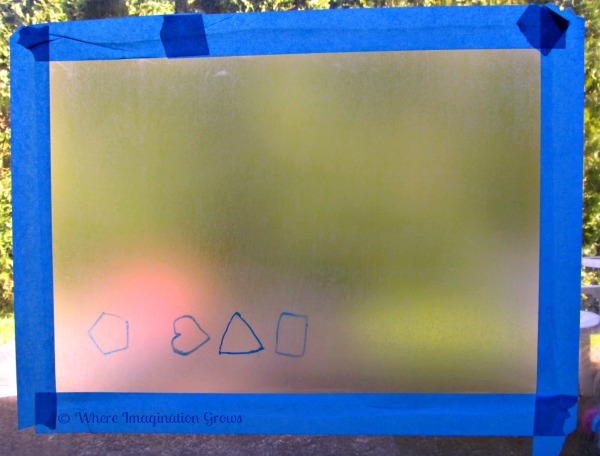 The great thing about contact paper and a window/door is that you can do so many variations! Check out how Happily Ever Mom did sticky cloud art with her kids!  Plus these activities span different age groups easily.
My preschooler is really into helping make activities for the toddlers (future teacher or blogger maybe? 😉 ), we normally use these buttons with our shape matching game, so she decided we needed to trace the shapes on the contact paper for the toddlers to match.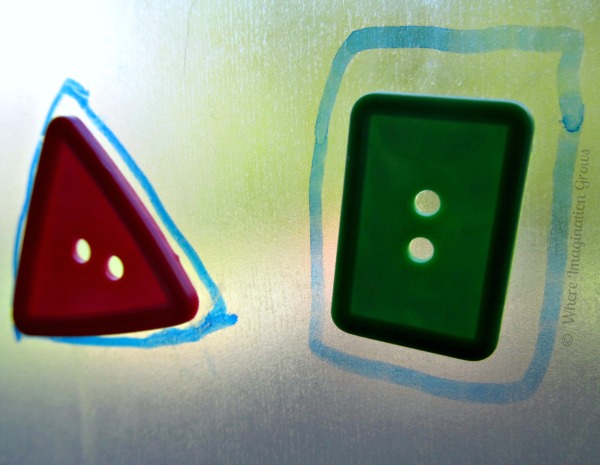 My preschooler decided she was "game maker" and did (most) of the shape tracing and "oversaw" that the younger kids weren't putting buttons in their mouths (FYI I was present and right there the entire time).   The toddlers had fun matching, pattern making, sorting, and even practicing some sharing skills.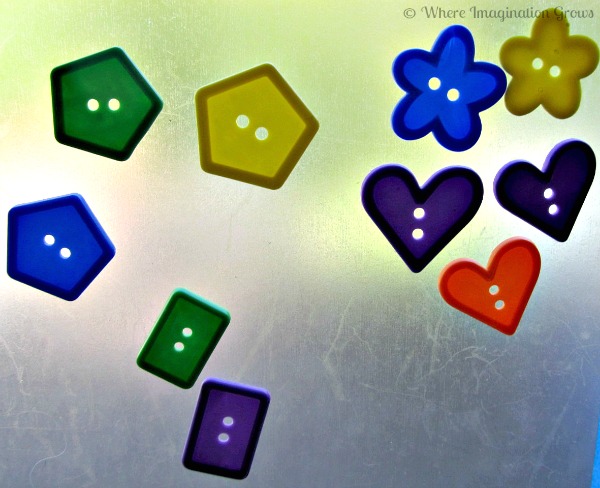 Last but not least the infants (both 11 months) just had fun sticking them on and picking them off!