Blow your toddler's mind with glow in the dark shaving cream!
If you have toddlers (or preschoolers!) at home then sensory play is probably pretty popular in your house! I know it is in our house. Sensory play is probably one of my toddler's most favorite activities. This week we decided try a classic, a shaving cream sensory bin, but add a new twist! Instead of regular old shaving cream we made ours glow in the dark shaving cream! It's pretty awesome!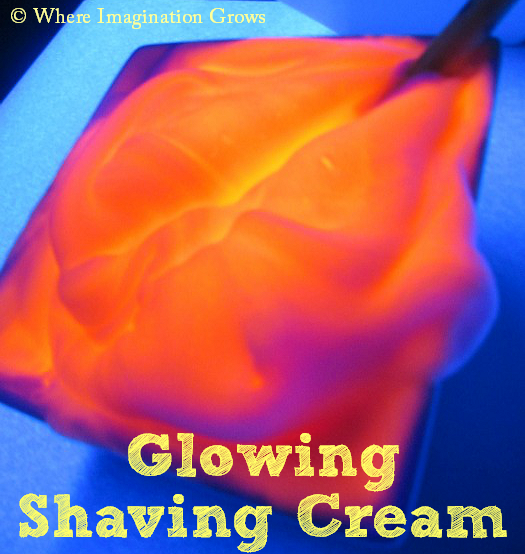 This post contains affiliate links for your convenience. See privacy policy for more info.
Glow in the Dark Shaving Cream Sensory Play
The daycare kids and I found our black light in the back of the toy closet (don't worry it was up high) today and we decided we needed to find a way to have some fun with it! I paired it with our florescent paints and make some glowing shaving cream with the black light! Really what is more fun than getting all messy with shaving cream? And not just any old shaving cream, shaving cream that glows?! Not much to a nearly two year old!'
Materials for glow in the dark shaving cream:
Black Light (Price watch this- is frequently drops to around $10 of less)
Shaving Cream (we use unscented sensitive skin)
It's very simple to make! Just scoop out a some of your florescent/neon paint with a paint brush and mix it into the shaving cream. I mixed it until our shaving cream was pretty much evenly covered. The amount of paint you use will determine how bright your colors are so don't hesitate to really saturate the saving cream. Just don't add too much or you will notice that it makes your shaving cream runny.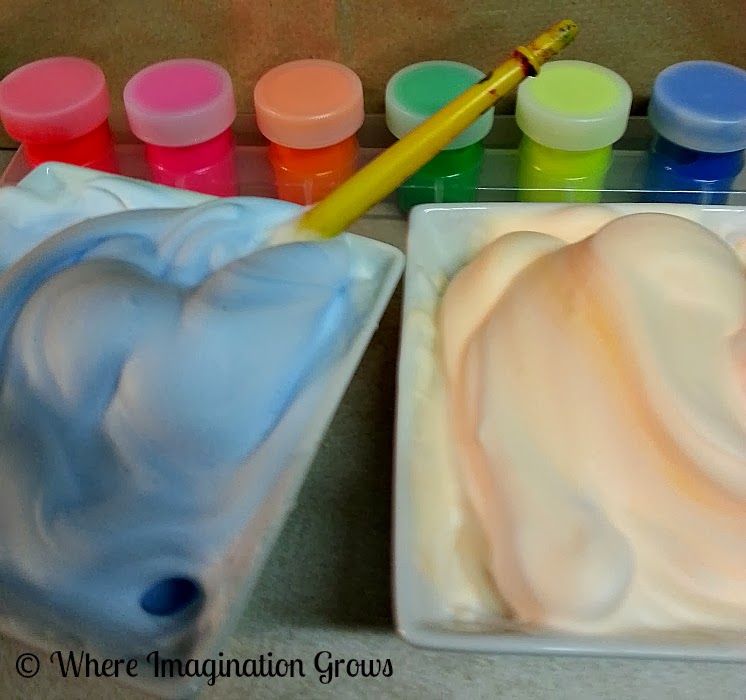 Then turn on the black light and it's time to play with your shaving cream that glows!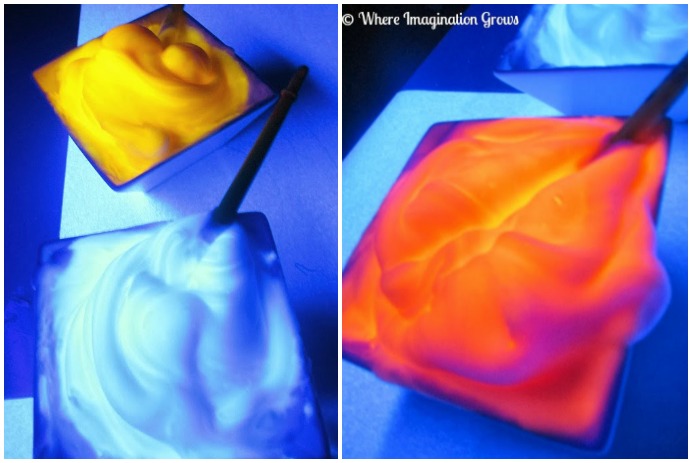 The pink looked like a red/pink and the orange ended up like yellow when the black light was on but it was really neat! It turned out much better than I was expecting!
I'm sure the more of each florescent color you use with your shaving cream the more brilliant the colors. I think using blacklight/UV specific paint may cause even bolder colors but we only had neon paint on hand and of that I really only used a small amount for the colors that you see.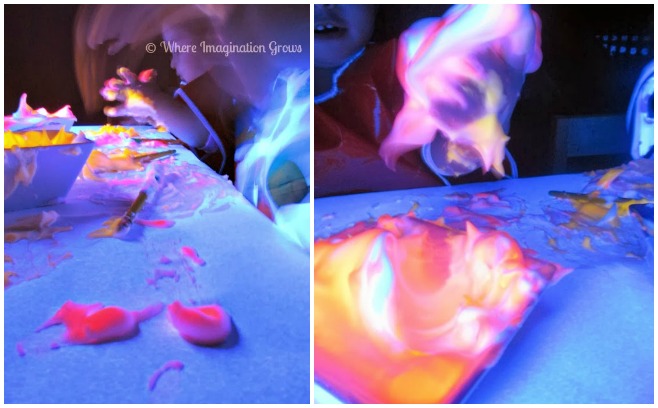 Awesome, right? The girls had so much fun with this! They loved mixing the colors together by using both the paintbrush and their hands.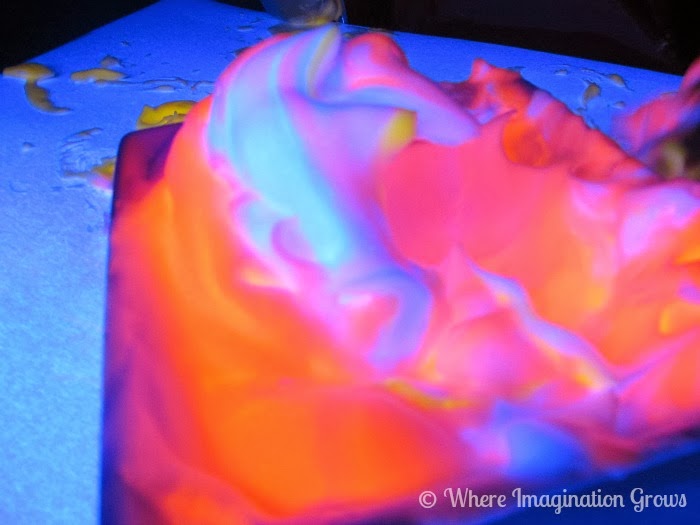 This time we did this on white paper so that we could save their art after, although it's not as awesome looking when the blacklight is off and the shaving cream has dried, but you could put it in a plastic bin and make a sensory box out of it or just use it on a table. My kids like to smear it all over and then draw pictures in it. It's pretty fun for everyone.
And the best part is that it's pretty easy to clean up. Just rinse hands with soap and water and wipe tables down with a wet wash cloth.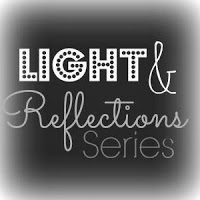 This super fun post is part of our new collaborative series, Light & Reflections. I've teamed up with Katie from Happily Ever Mom, Rachel from Racheous, and Dyan from And Next Comes L to create a great set of activities and projects for this series. We will be posting new activities related to the exploration of light and reflections, this means fun kids activities featuring light tables and/or mirror play! So fun right? Stop by and see what great ideas Katie, Rachel, & Dyan have created as part of this series:
Melted Pony Bead & Tissue Paper Suncatchers / Happily Ever Mom
Mirror Portraits / Racheous
Washi Tape Art on the Light Table / And Next Comes L
Do you have a favorite black light activity?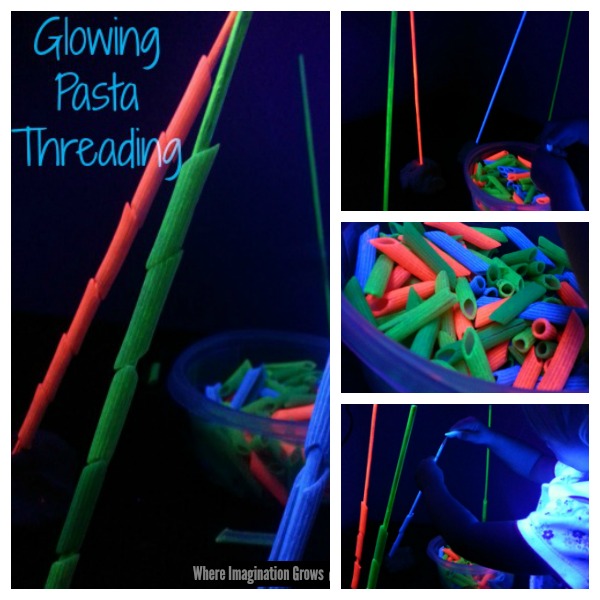 Looking for more crafts and activities? Check out our index for 100+ plus kids activities! Find activities by theme, materials, skills, age and much more!