Ready for some glow in the dark fun for kids?
Do you have a black light at home? We've been using our black light more than usual lately to do fun learning activities. I like trying to find ways to use our black light with everyday activities because it adds a fun new twist and renews the interest in the activity.  This glowing pasta threading was exactly that, a fun new twist on a classic fine motor activity for kids. It's also great for learning colors and even practicing counting.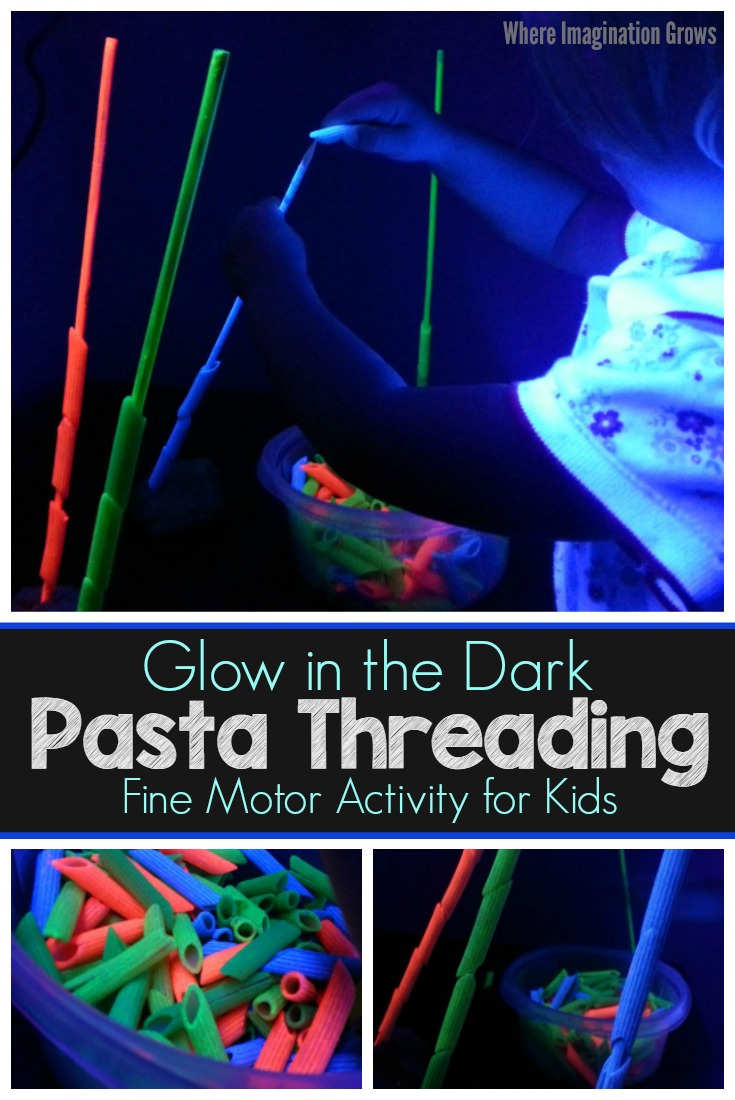 Post contains affiliate links for your convenience, see my disclosure for more info.
Glow in the Dark Pasta Threading Activity for Kids
Items needed:
Shish Kebob sticks
Playdough  (or styrofoam)
Florescent Colored Pasta (see below)
The first step in this was to color the pasta (see how we do it below) and paint the shish kabob sticks to match. I usually have the kids help me do this because it's fun for them to be part of the process and encourages us to talk about colors.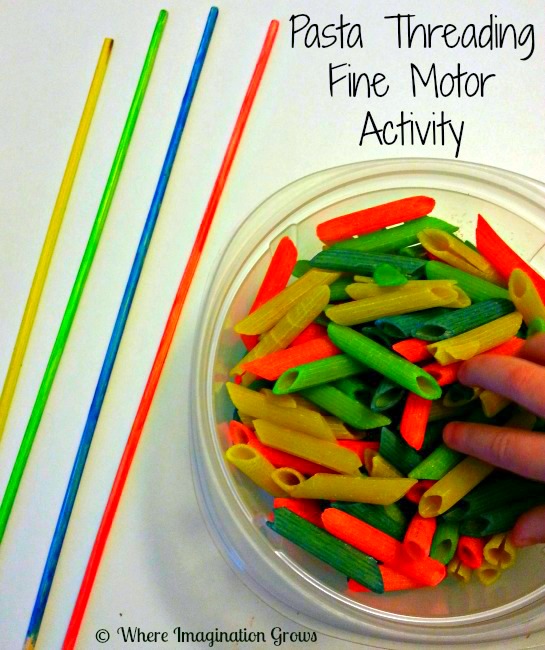 Once the painted shish kebob sticks and dyed pasta dried, I grabbed some playdough to use as the stand for the sticks and turned on our black light. The pasta was instantly a glow in the dark hit! The kids had to check everything out and played with the pasta a bit before they started.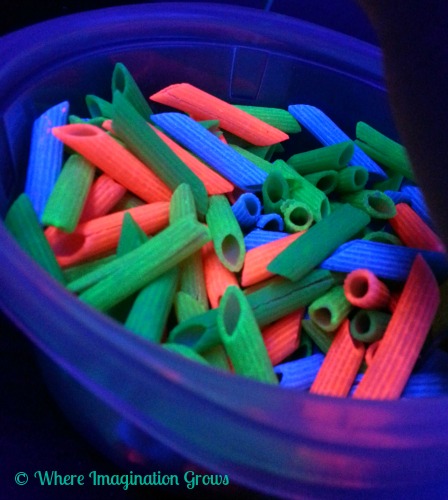 To get the sticks to stand upright we used playdough as a stand. I wish we would have colored the playdough too but we already had homemade playdough on hand so that's what we used. You could also use Styrofoam too.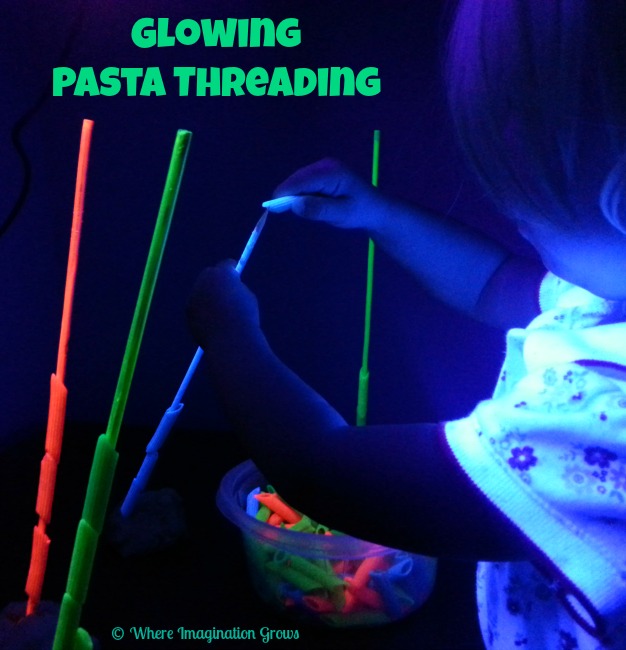 If you haven't done pasta threading yet you need to try it. It's a great fine motor activity that kids love and if you make this glow in the dark activity it also offers opportunities for color recognition, counting, and beginning math skills through pattern making!
It's so much fun and the kids really loved it!
Making Colored Pasta that Glows!
Not sure how to dye pasta? No problem! Here's how I make it:
Materials:
Uncooked Pasta
Food Coloring
Vinegar or Rubbing Alcohol
Ziplock bag
In a Ziplock bag (per color) combine pasta, paint, and  about 1 tsp of vinegar (or rubbing alcohol) then let children shake until all pasta is evenly coated.  Spread pasta on wire racks or wax paper  and let dry.  The yellow got a second coat, we didn't let them dry we just threw them back in the bag with more paint and a dash more vinegar, and I wish that I had give the blue and extra coat but under the black light it looked great!