Is your beginning reader interested in early chapter book mysteries? If so, then you have come to the right spot! below you will find some of our favorite early chapter book mysteries to read aloud with your kids or for those new readers to handle on their own. My daughter is really loving chapter books so we've been adding more read aloud chapter books to our reading routines.
PS – You can enter to win one of our favorites, a Ballpark Mysteries book, below!
Chapter Book Mysteries for Young Children

Post contains affiliate links for your convenience. 
My kindergartener is really interest in solving mysteries and detective stories so we've been scouring the library for them. Below you will find some of our favorite early chapter book mysteries for kids. Don't see your favorite? Tell us about it in the comments!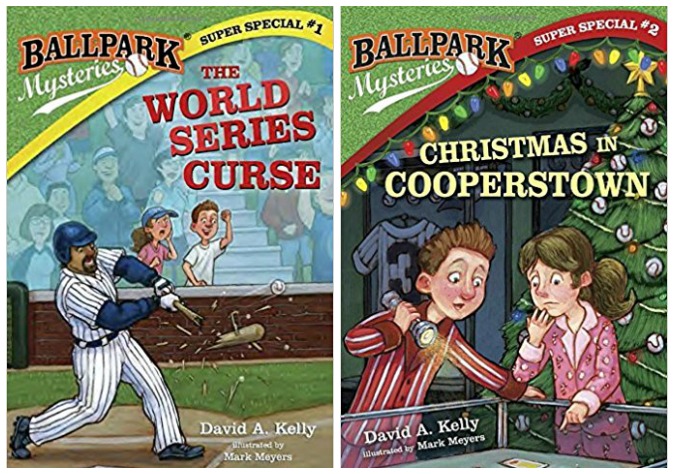 Ballpark Mysteries Series by David A. Kelly – Sports and mystery fans unite! This fun series follows cousins Mike and Kate on all kids of mysteries and adventures across the ballpark. The books are perfect to read aloud together and for kids transitioning to early chapter books. There is a good blend of images in each story which makes these books a perfect transition from picture to chapter books for beginning readers. In each book the kids have to solve some sort of mystery at the ballpark (each book is a different ballparks) and figure out a puzzling whodunit. I like that in addition to solving mysteries with Mike and Kate your kids will learn real life facts about baseball and learn about good sportsmanship!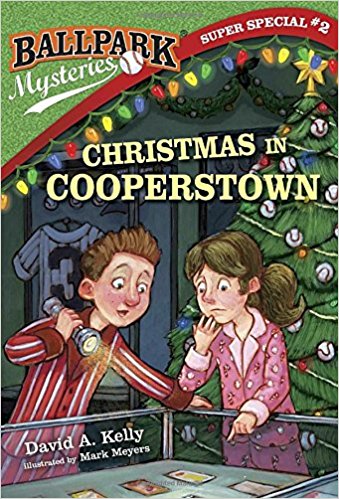 They currently have two super special books available, Super Special Books #1 and #2! These books are slightly longer than the regular series books but they are a must read for any mystery fan! We're currently obsessed with  Christmas in Coopertown. Mike and Kate have to work together to figure out who is stealing famous baseball cards from the Baseball Hall of Fame! Can they recover them and save a charity Christmas party?! Your sports or mystery fan will love it.
Enter to win a copy of Christmas in Coopertown below!
More great chapter book mysteries:
A to Z Mysteries by Ron Roy – This mystery series follows 3 friends as the solve crimes and mysteries. I feel like this is one of those classic sets that all kids should at least try. The stories are engaging and fun, nothing too scary, and kids will really enjoy them. There are 26 books in series, one for each letter of the alphabet, plus a few extra specials.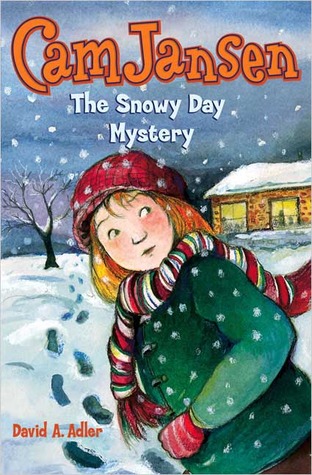 Cam Jansen Series by David A. Adler – Cam Jansen is a classic! I read these book as a kids (although there weren't as many back then) and now my daughter is loving them! The stories follow junior sleuth, Cam Jansen, as she uses her amazing photographic memory to solve mysteries! There are so many books in this series and your kids will love them all! Cam is a spunky young heroine and the books are perfect for kids who are making the transition to chapter books.  My daughter loves them all but currently The Mystery of the Dinosaur Bones and The Snowy Day Mystery are her favorites (it changes monthly).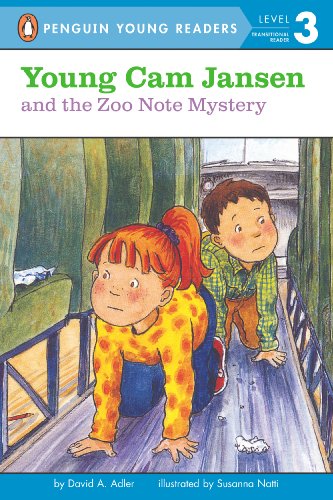 Young Cam Jansen series by David A. Adler – I can't mention Cam Jansen without mentioning these level 3 reader series that follows a younger version of your favorite detective, Cam Jansen. These stories are shorter, have color images, and wider spacing of words and sentences. These books are better suited to those kindergarteners and 1st graders that want books they can read on their own. They are perfect for kids that are ready to transition from simple early readers to these chapter book style early readers. However, they also make great read aloud chapter books for young children. The Pizza Shop Mystery and The Zoo Note Mystery are my 5 year old's favorites.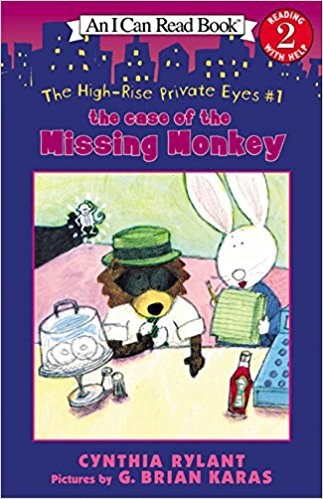 The High-Rise Private Eyes series by Cynthia Rylant – This beginning chapter book features two friends, Bunny (a rabbit) and Jack (a raccoon), who are professional detectives. They use their sleuthing skills to help solve mysteries around town for other animals. The banter between the characters is entertaining and kids love to search the illustrations for the reported clues. The mysteries are very mild and non-scary. The text is easy for beginning readers but it works great as a read aloud for younger children too. My daughter loves how all the animals are dressed in people clothing.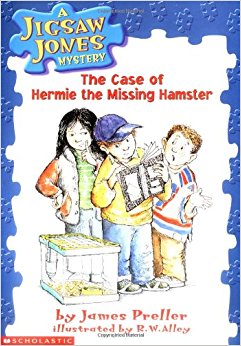 Jigsaw Jones series by James Preller – Jigsaw Jones is 2nd grade detective who's always off to help solve mysteries for people around the neighborhood. And his office is a treehouse! With his sidekick, Mila, by his side this little PI is always solving mysteries and learning new things. My daughter's favorite is the Case of the Marshmallow Monster.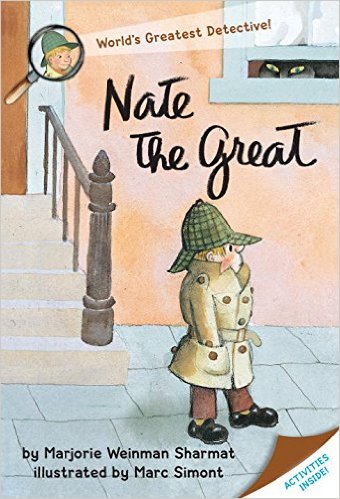 Nate the Great by Marjorie Weinman Sharmat – You can't have a list of mystery chapter books for young children and not include Nate the Great! Nate is the world's greatest detective! He investigates clues and solves some tricky mysteries! What's more fun than that? This story is perfect for beginning readers and encourages children to use their problem-solve skills.  Have kids read along and try to solve the mysteries with Nate! There are many books in this series, we've read several and I highly recommend them.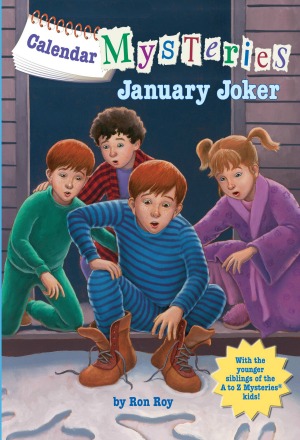 Calendar Mysteries by Ron Roy – This series stars the younger siblings of the main characters in the A to Z Mysteries. This series focuses on months of the year, so new mysteries happen monthly in this series. The kids saolve all kinds of mysteries, from holiday celebrations gone wrong to missing dogs! We love them all, I can't pick just one that's our favorite.
Looking for more crafts and activities? Check out our index for 100+ plus kids activities! Find activities by theme, materials, skills, age and much more!
I received a complimentary copy of the Ballpark Mysteries series to review. All thoughts and opinions are 100% my own. See full disclosure policy here.