This post has been compensated by Collective Bias, Inc. and its advertiser. All opinions are mine alone. #CleanForTheHolidays Affiliate links provided for your convenience, see my disclosure for more info
Do you give out Christmas cards? We usually make our own and give them out during our family holiday celebration at our house.
Christmas cards that kids can make don't have to be elaborate. In fact we make ours through simple process art so that even my youngest kids can participate in making them. These collage style Christmas cards are always a hit with the kids. Mainly because they get to be messy.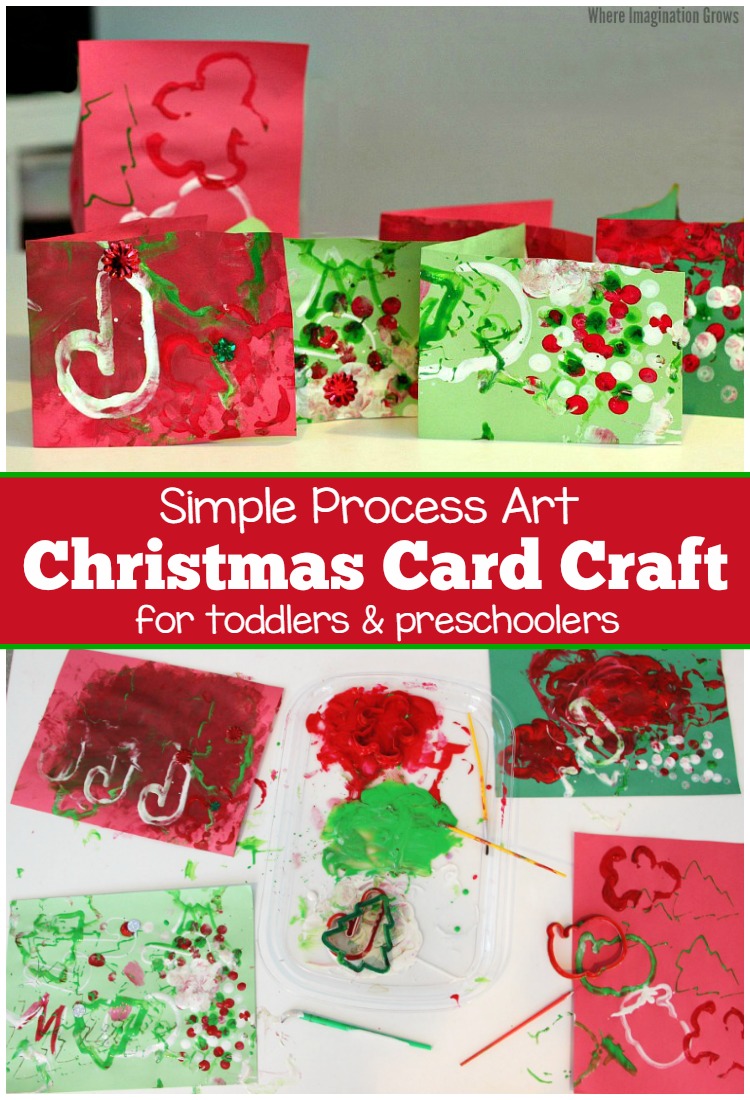 Christmas Card Process Art Craft for Kids
Materials:
Sequins
Glitter (optional)
This is one of those messy crafts that lets children turn art into a sensory experience.  I set out a variety of art materials on a plastic tray and let the kids decide what they want to use and create.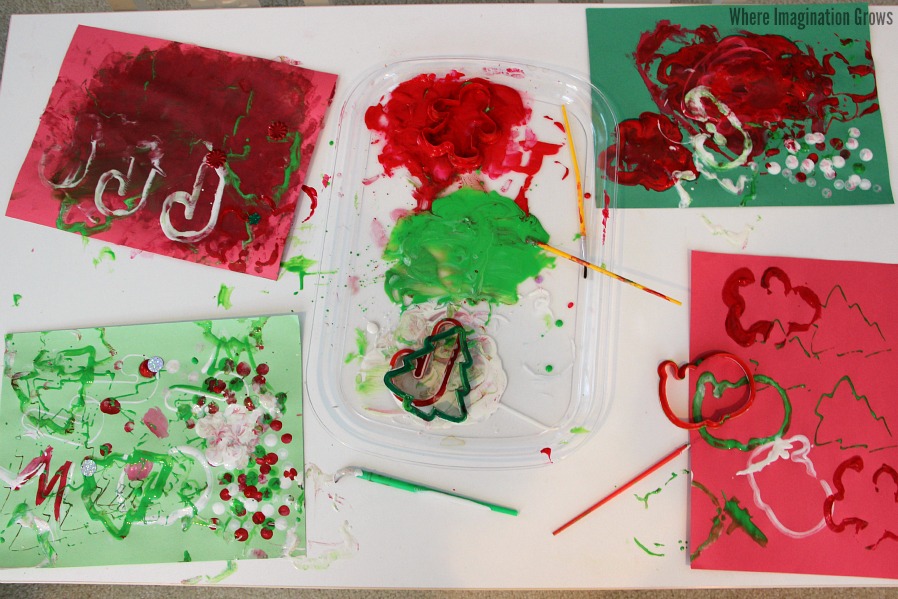 The kids love making these collage Christmas cards.  They get to be messy and create with the supplies however they want to. Boy do they get messy!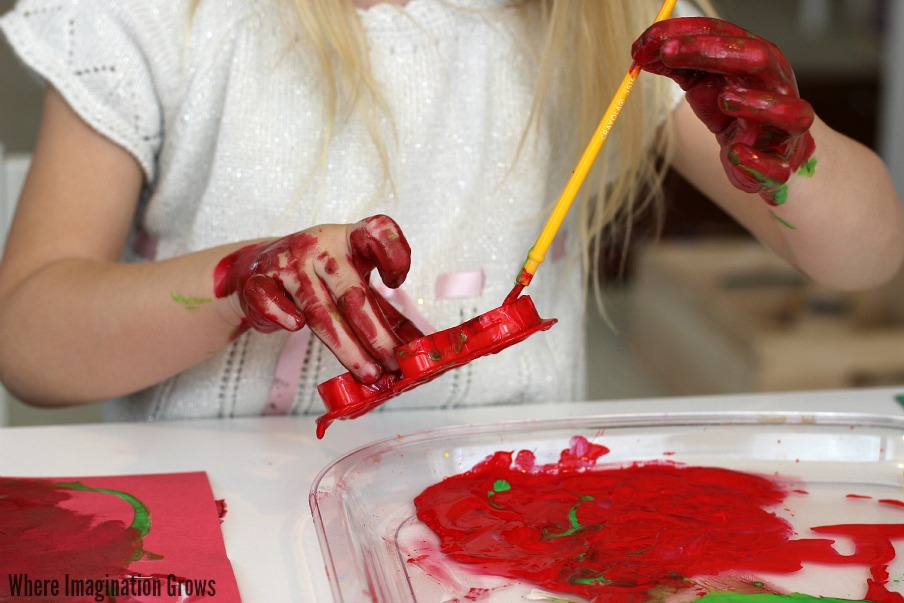 When they dried we cut them in half and then the kids drew pictures or wrote messages on the insides for family members.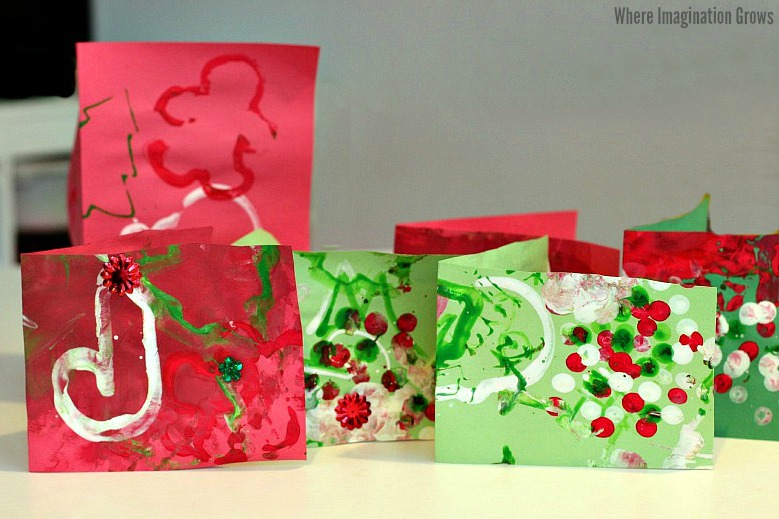 Cute, right?
While I do have a rug under the art table that usually catches most things but with exceptionally messy crafts, like this one,  something always manages to get off the table and beyond the rug, inevitably ending up on my white carpet. Red paint is the worst color to try to get out of my white carpet.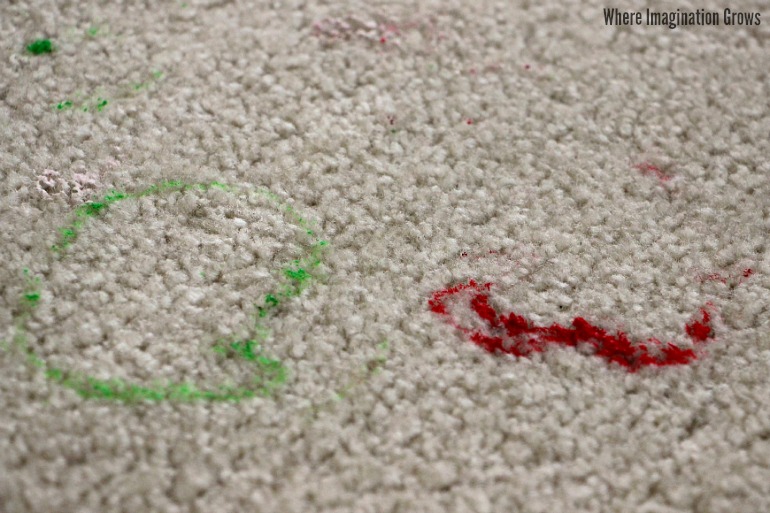 We always do this craft just before our Christmas break because that is when I like to get ready for the holiday visits from family. We host both my family and my husband's for the holidays (that's 30+ people!) and I like to have a clean house when people arrive.
We are a busy household, there's always someone coming and going or making a mess.  I run a home daycare, we have a hyper active large breed dog, and my preschooler loves to play outside (even in the rain).  Add to that the rainy climate we live in (my backyard becomes mud in the rainy season) and my park ranger husband who is always bringing dirt and mud home with him on his work clothes and you've got a nightmare for my white carpet.
Thankfully I have a secret weapon that gets my house ready for all those holiday visitors.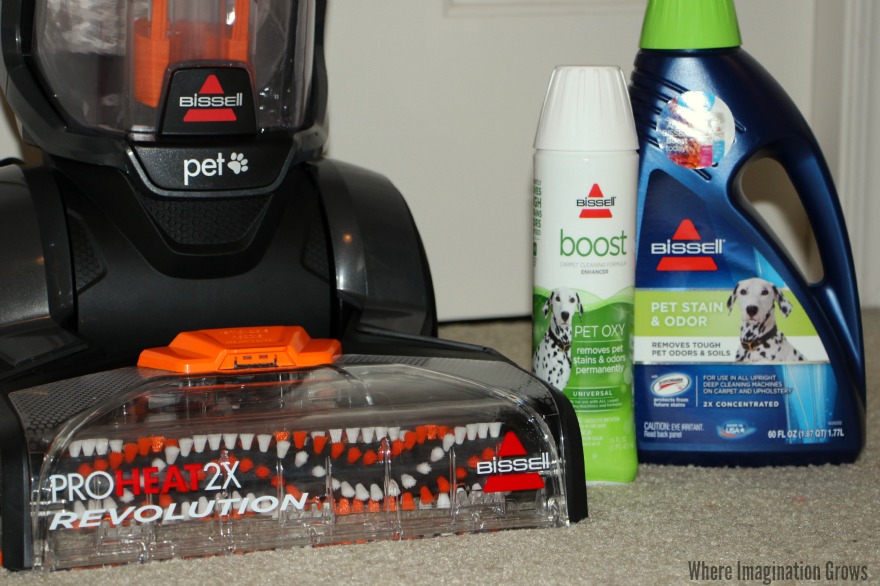 My BISSELL ProHeat 2X Revolution Pet Carpet Cleaner helps get all that paint out of my carpet and cleans up all the dirt and yuck from our dog and shoes.  It has an express mode that I use on art mishaps because I can do it at nap time and the carpet is both clean and dry within an hour.
I buy the BISSELL 2X Pet Stain & Odor Remover formula because it not only contains Scotchgard but it also has a patented odor-control technology. I also use the Pet Oxy Boost Carpet Cleaning Formula Enhancer with my regular cleaning formula. The enhancer uses Oxy to permanently remove tough stains. I get both formulas at Target in the carpet care section.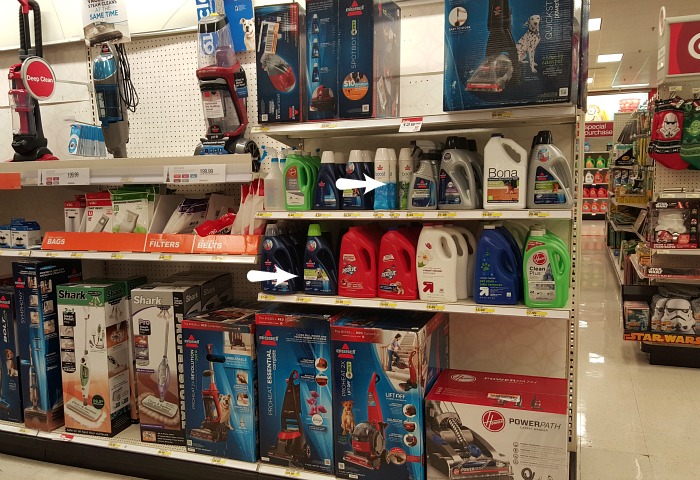 The area near our playroom door is terrible. It's where we transition from outside to inside and where the dog comes in and out from the backyard. It's the messiest area of our house, even with a rug! Worst of all it's right next to the dining area so everyone that comes over can see it. My husband and I are so used to seeing it that we forgot our carpet was actually white (not brown :/ ) until I got out the ProHeat 2X Revolution Pet Carpet Cleaner!
I'm embarrassed to show this but it's the truth of what a household with a daycare and a dog looks like.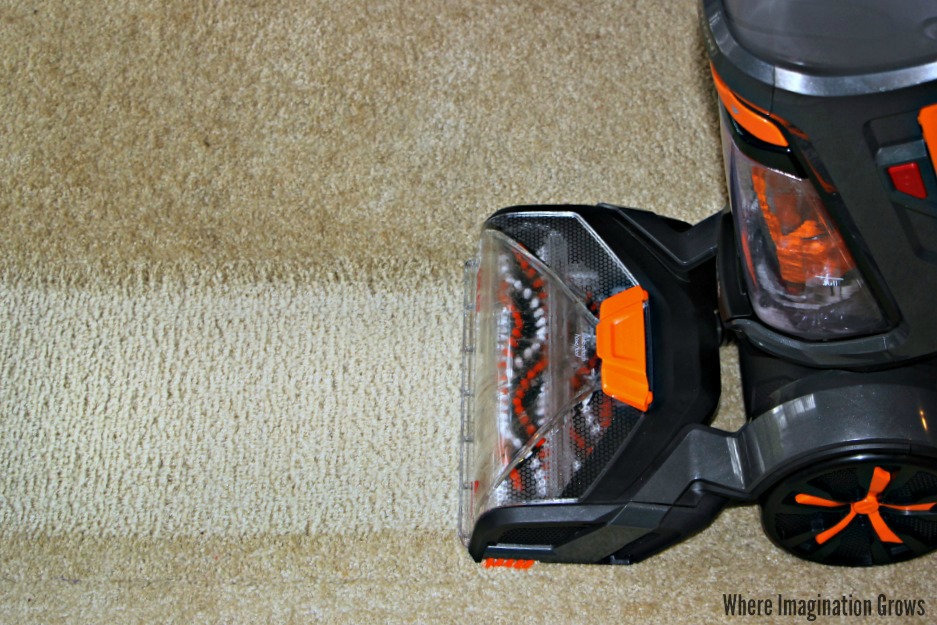 I cringe just seeing that because my mother is hypercritical of my cleaning skills (and not a dog person), I know she'd have a field day with that mess if I didn't have my ProHeat 2X Revolution Pet Carpet Cleaner. Thankfully with it's  lightweight, maneuverable body, and two rotating power brushes my carpets end up looking fresh when she arrives. It totally saves me from the looks of disapproval that my mother is notorious for, I'm sure your mother has a look too.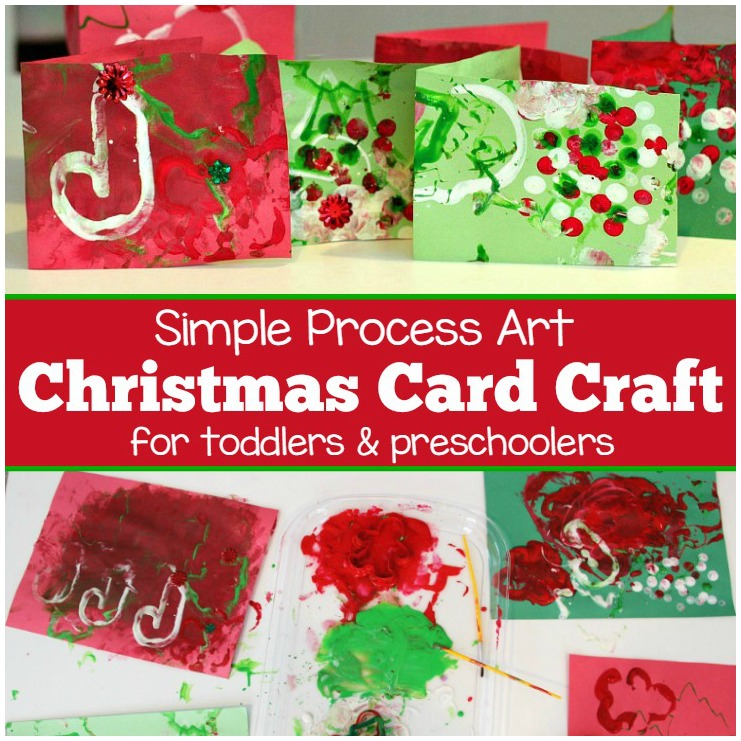 How do you get ready for holiday visitors? Share your holiday cleaning tips with us in the comments!
Febreze is a trademark of P&G; with rights granted.  Scotchgard is a trademark of 3M; with right granted