The shorter days in combination with the Christmas season means that our light table has been going non-stop the last few weeks.  The girls have been busy with our fine motor Christmas activity but they needed a bit more variety so I added these simple Christmas themed counting puzzles to our light table tray.
They are a fun learning game and they took me less than five minutes to create!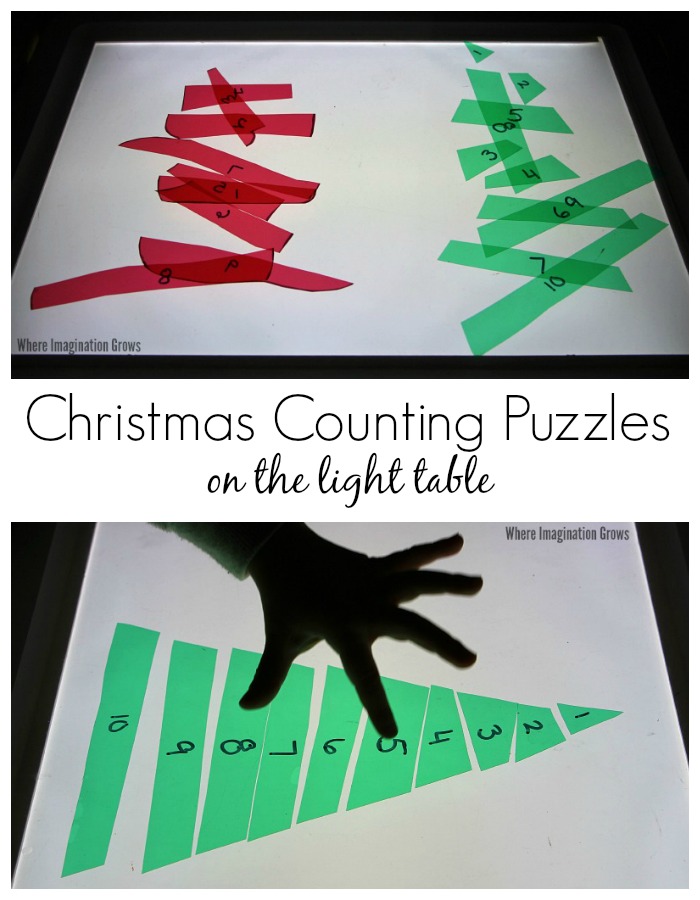 Affiliate links provided for your convenience, see my disclosure for more info.
I've had these plastic dividers sitting in my art supply drawer since I used them to make this Christmas Tree decorating station on the light table.  They are so easy to use and very inexpensive to pick up. We've even used them for DIY lacing cards!
For this simple counting activity I used the rest of our plastic dividers to create simple counting puzzles with a Christmas twist!
Christmas Counting Puzzles for the Light Table
Materials Used:
These are so easy! Just trace your  Christmas shapes on the transparent dividers. I drew mine on the dividers with a washable marker first, then went over it with a permanent marker after I had them how I wanted them (I'm not an artist, it took a few tries).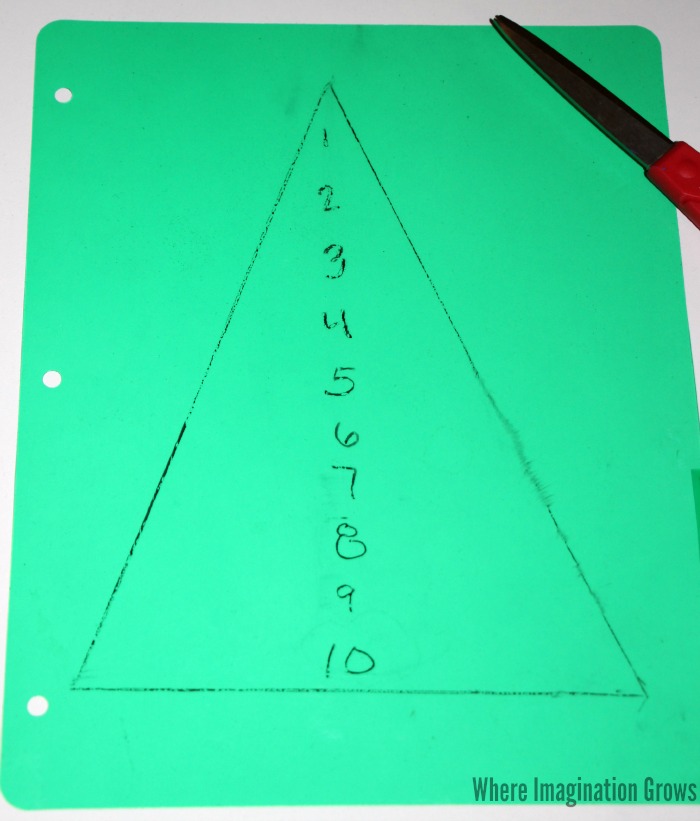 Next I cut the shapes out and cut each shape into strips for each number.  I did 1 through 10, although my stocking ended up a bit short,  but you can do any number sets you are working on.
I mixed them up on the light table then let my daughter and the daycare kids go wild. The jumped right it, counting and organizing the puzzles.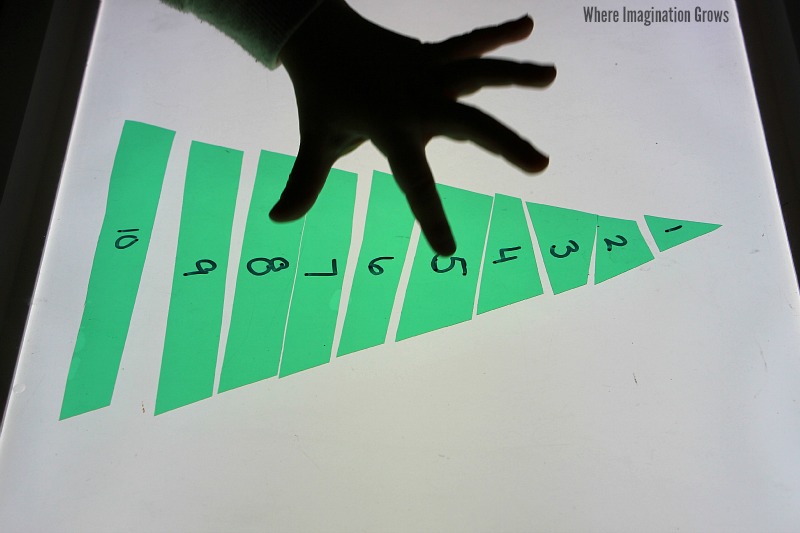 These easy number counting puzzles are a simple way to help kids learn counting, number order & number recognition. Plus it's fun and great for fine motor skill development.
After the girls are familiar with 1 through 10 I'm going to changed them to 11 through 20. You could even do skip counting and more!
Check out all our Christmas activities or get inspired on our Christmas Pinterest Board!
Here's some more activities you might like: