Welcome to a new year of our Light & Reflections Series with Dyan from And Next Comes L, Katie from Happily Ever Mom and our newest collaborator Devany from Still Playing School! All year long we will be bringing you a new post each month centered around light and reflections with a different theme each month! Check out our upcoming themes below!
For this week's installment of our series we are focusing on math and/or shape activities so MB and the daycare girls did some counting on the light table! These light table counters are a simple activity that helps the girls practice their counting skills. We've been doing a lot of snow related activities lately so the girls decided that the circles were snowballs!
Don't forget to check the links below to see what Dyan, Katie, & Devany have created this week!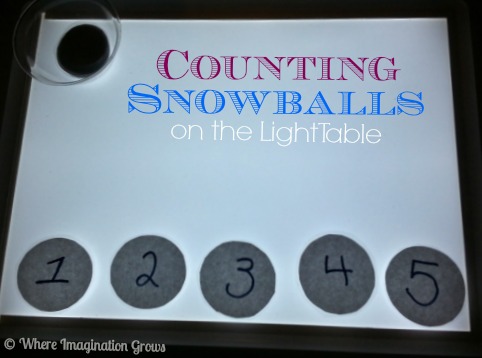 It's a super simple activity to throw together! Just cut out circles, laminate, and label then you're ready to go!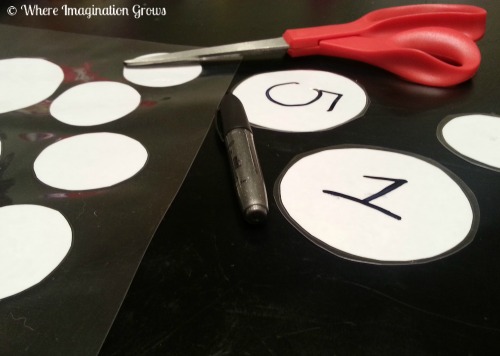 I set this out for the girls to use after nap time (FYI it was Pajama Day here so no judging the toddler still in her jammies after nap time 😉 )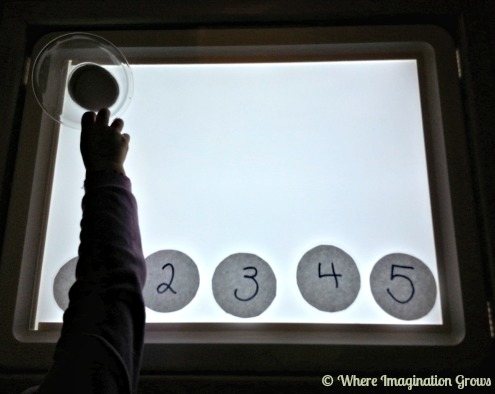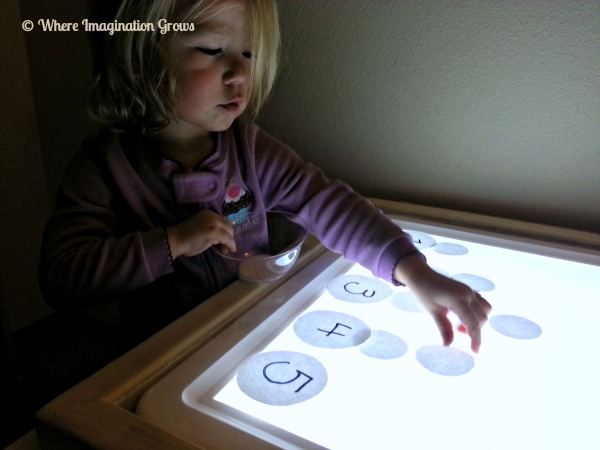 "Number 4! 1,2 …."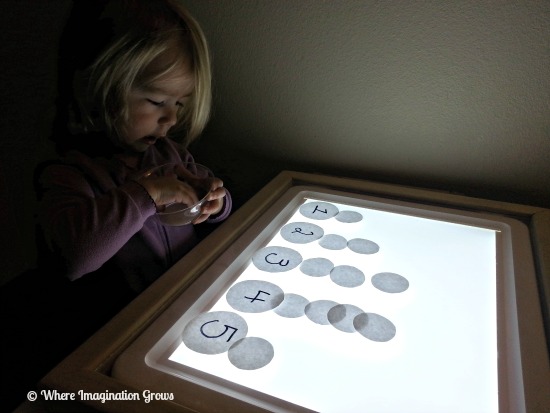 "5! I did it!"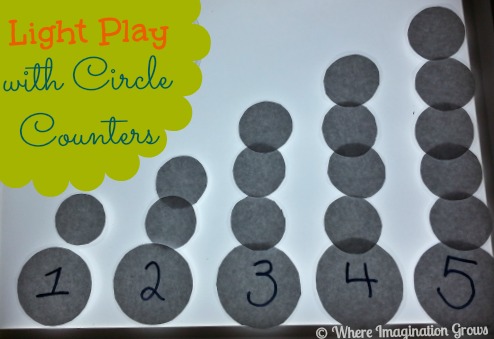 It's a really simple activity but the girls got a lot out of it and had a great time counting their "snowball towers." I was really impressed with their level of number recognition! A bunch of little smarties!
Now pop over and see what these other amazing bloggers have created this week as part of our Light & Reflections Series and check out all our upcoming themes too:
DIY Jumbo Dice for Light Table Play – And Next Comes L
Shape Puzzles: Early Learning on the Light Table – Happily Ever Mom
Fractions with Pattern Blocks on the Light Table – Still Playing School