These tactile counting sticks are super simple to make but are packed with learning potential!
We do a lot of hands on counting activities that my daughter and the daycare girls really enjoy but I've been wanting to make something more tactile so this simple kids activity was the perfect fit!
  DIY Tactile Counting Sticks
Post contains affiliate links for your convenience, please see disclosure for more info.
Materials Needed:
*We received our glitter glue free from CraftProjectIdeas.com. They have many fun craft ideas on their website and you can find their products at your local Walmart.
These are super simple to make! Number each craft stick, add a few blobs of glitter glue along the craft stick for each number, and let dry.  That's it! Simple!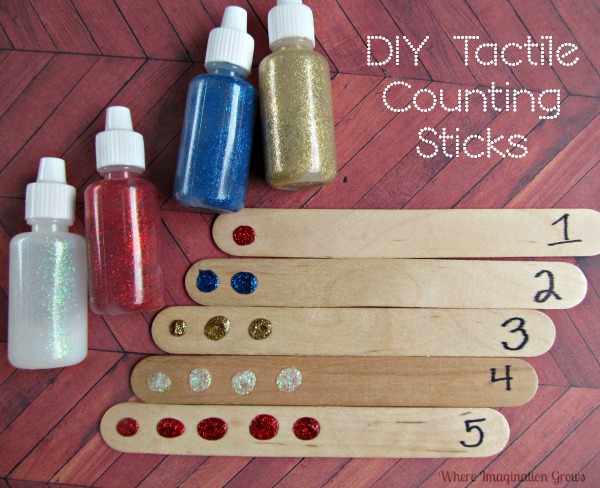 My toddlers like running their fingers over each drop of glitter glue and counting along. I have one toddler that rushes through number sequences when counting then quickly gets confused and frustrated.  With these counting sticks she had to slow down and think about each number because she could physically feel each one as she counted.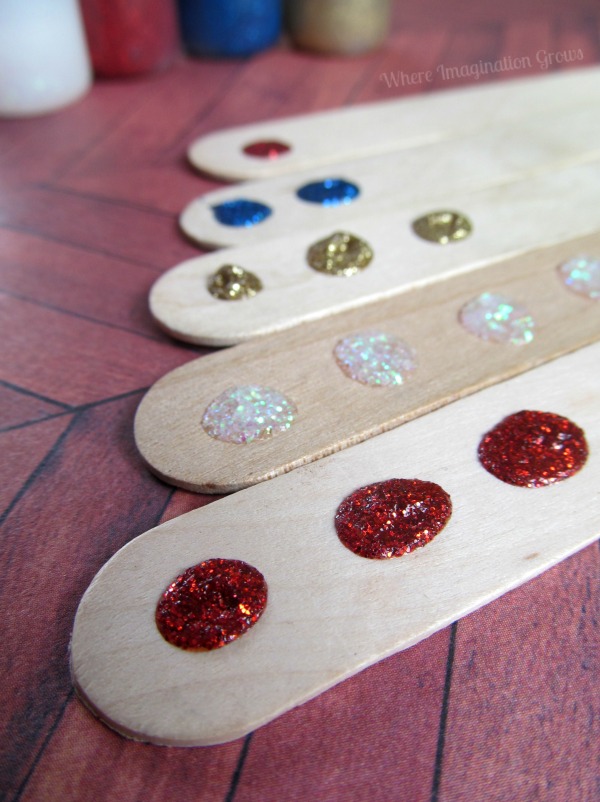 In addition to counting and number order practice we did with these we also combined them with our DIY number cards.  These number cards from our clothespin counting game and together with our new craft stick counters it created a new letter recognition and counting game!
Do you have any DIY tactile learning activities?