It's officially summertime!  The weather has been warming up here which means it's time to pull out the water play activities and get the summer fun started!
I've been wanting to make a water wall forever so when we forgot to set put our overflowing recycle bin on recycle day I decided it was the perfect time to dig through and use some of the recycled materials for some fun!
DIY Water Wall for Summer Fun!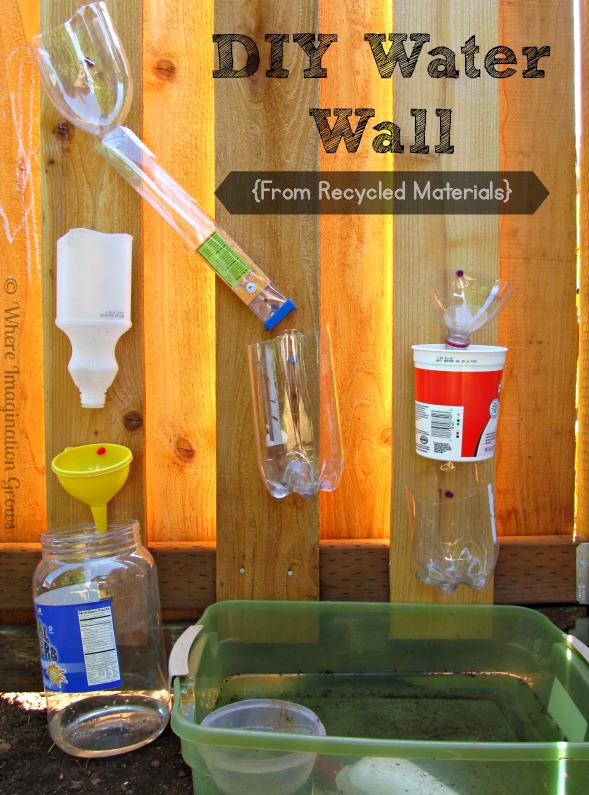 For our water wall I used any container in our recycle bin that I could easily cut or puncture holes into.
I used a yogurt container, 2 liter soda bottles, an empty Safari TOOB container (from our Forest Sensory Play), a vinegar  bottle, and a large plastic animal cracker container.  I also added a funnel and plastic containers for scooping.
The great thing about this is that you can use anything you can find! There are endless possibilities and loads of summer fun to be had!!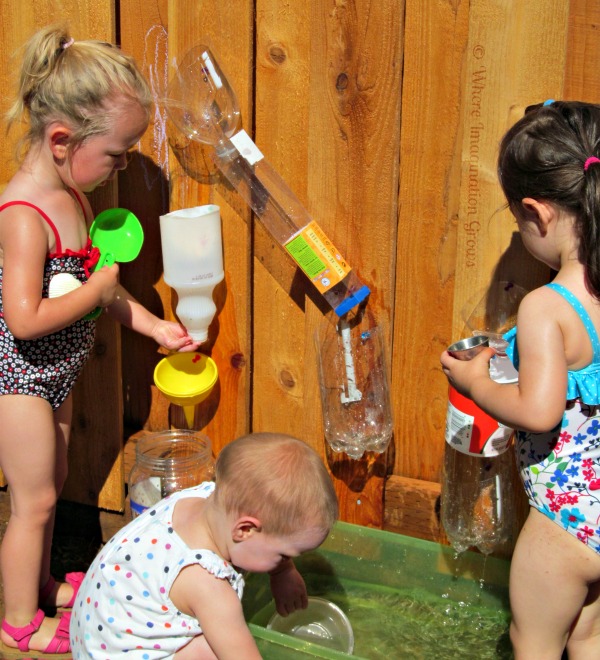 Since we're moving soon, I didn't want it permanently attached to our fence so I simply used a few push pins to hold everything up.  I didn't have any issues with them falling off and it allowed us to move the items around and change it up.
If you don't have a fence to adhere a  DIY water wall to check out this awesome removable water wall from our friends at Still Playing School! You won't believe what she used to make the wall!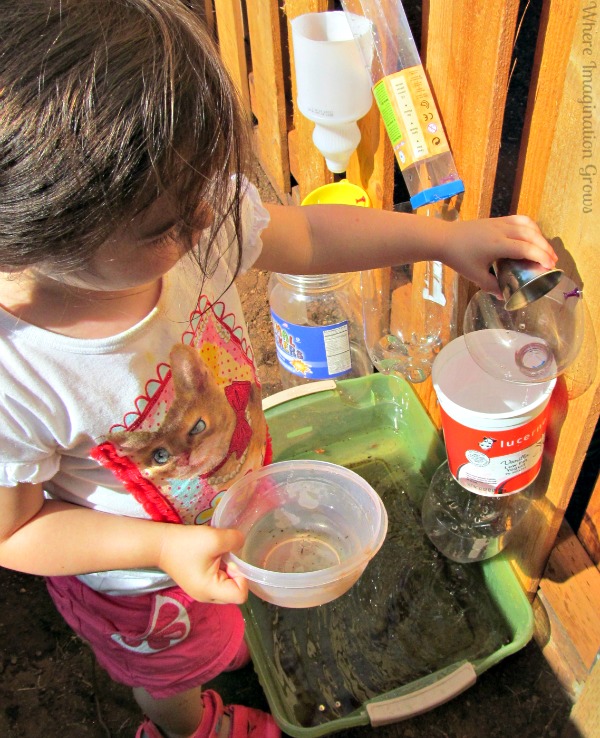 It's fun fun fun! Plus it gets the kids bending and reaching, scoping and pouring.  Fun and full of motor skill development!
My kids ended up soaked (and muddy 😉 ) so it's a great way to play with water on a hot summer day!
Stop over and share your photos of your water walls or any summer fun activity with us on Facebook!