Have you heard about the new children's book Don't Forget Dexter! yet?
We recently got a copy of this book and my daughter has been loving it! It's fun book about a poor dinosaur, named Dexter, who thinks that he has been left behind by his person! Little Dexter has to figure out where is person is and how he can get back to him! It's a perfect read for kindergarten and preschool aged children.
Plus there is a giveaway below! Keep scrolling to enter to win Don't Forget Dexter!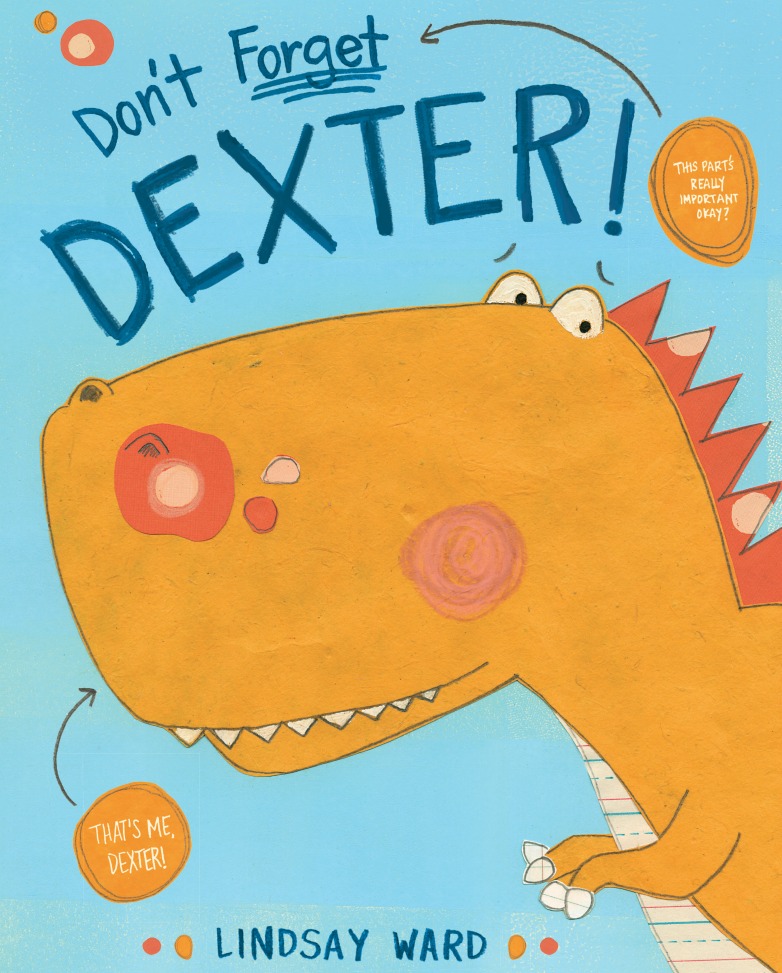 Post contains affiliate links for your convenience. See full disclosure policy here.
Introducing Dexter T. Rexter, the toughest, coolest dinosaur ever. At least he likes to think so.

When his best friend, Jack, leaves him behind at the doctor's office, Dexter T. Rexter panics. First he tries to find Jack. Then he sings their special song. Then he sings their special song even louder. But when Jack still doesn't appear, Dexter starts to wonder. What if he's being replaced by another toy? It can't be—after all, he can STOMP, RAWR, and CHOMP! Right? Right?! This hilariously neurotic dinosaur will do whatever it takes to get his friend back—even asking the reader's advice—in this first book of a brand-new series
This book is just too adorable!
Dexter is a super cute little dinosaur and I love the way the story is presented in the images. The colors are bright and bold. The expressions that Dexter has and all his adventures in the book are well illustrated and make kids want to keep reading. The images tell the story so even children that can't read but want to "read" it themselves can follow along.
The text is easy to follow and is written perfectly for young children! Dexter's antics may remind you of a child in your home! My daughter and her friends could easily relate to Dexter and his predicament.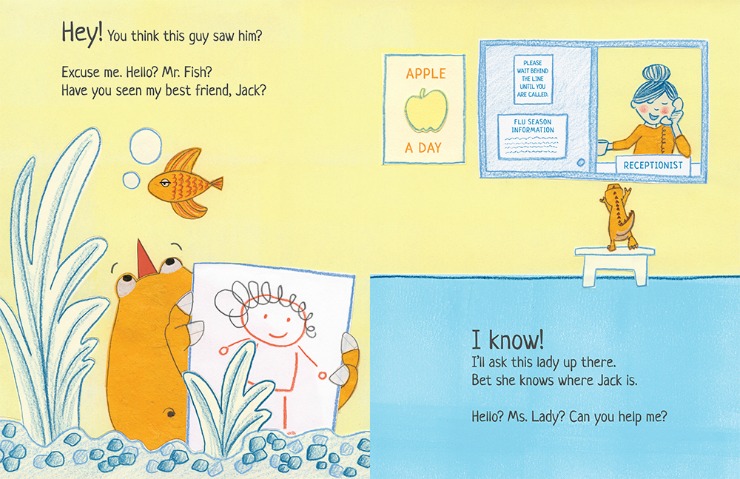 I also think this book is great for kids that suffer from separation anxiety. My kindergartener has been having this issue lately. If I am not at her school right on time, waiting for her when they leave their class and head to the playground where they wait for parents, then I arrive to find her in tears.
She's afraid I've forgotten her!
Even though she tells me that she does know that I will come to get her, in that moment she feels like I've left her on purpose and that I will never be there to get her.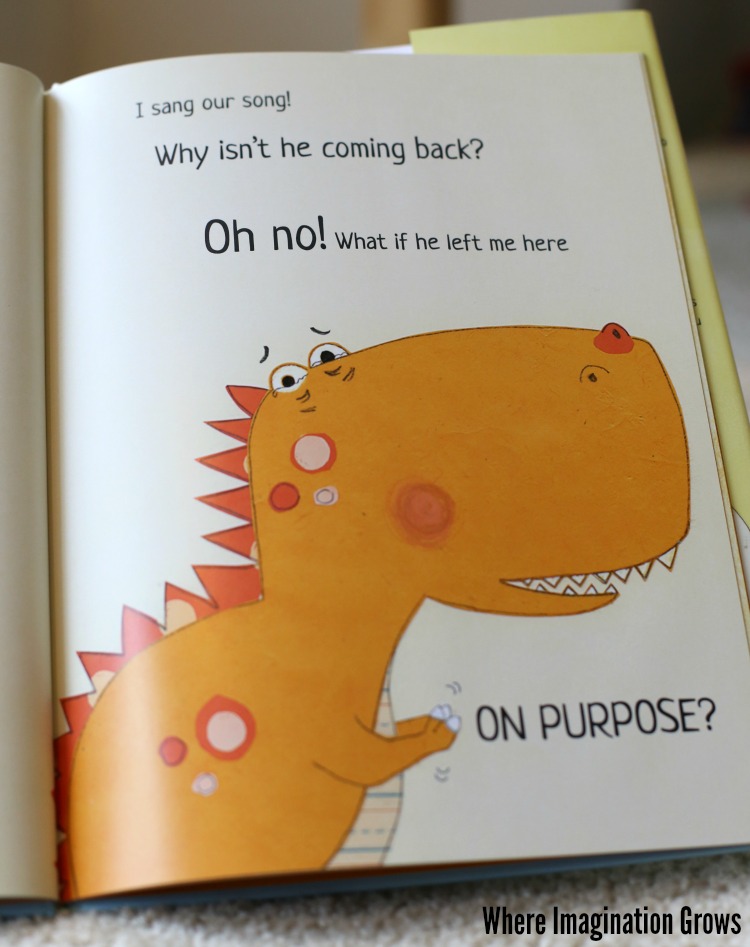 Reading this book together was a great way for us talk about this issue. To discuss how sometimes the people we care about have to do other things, or be in other places than where we are, but that doesn't mean that they love us any less or that they won't be back. We can discuss what makes us special and what we can do when we feel this way.
Plus the ending helps those kids with separation anxiety see that the other person misses them just as much!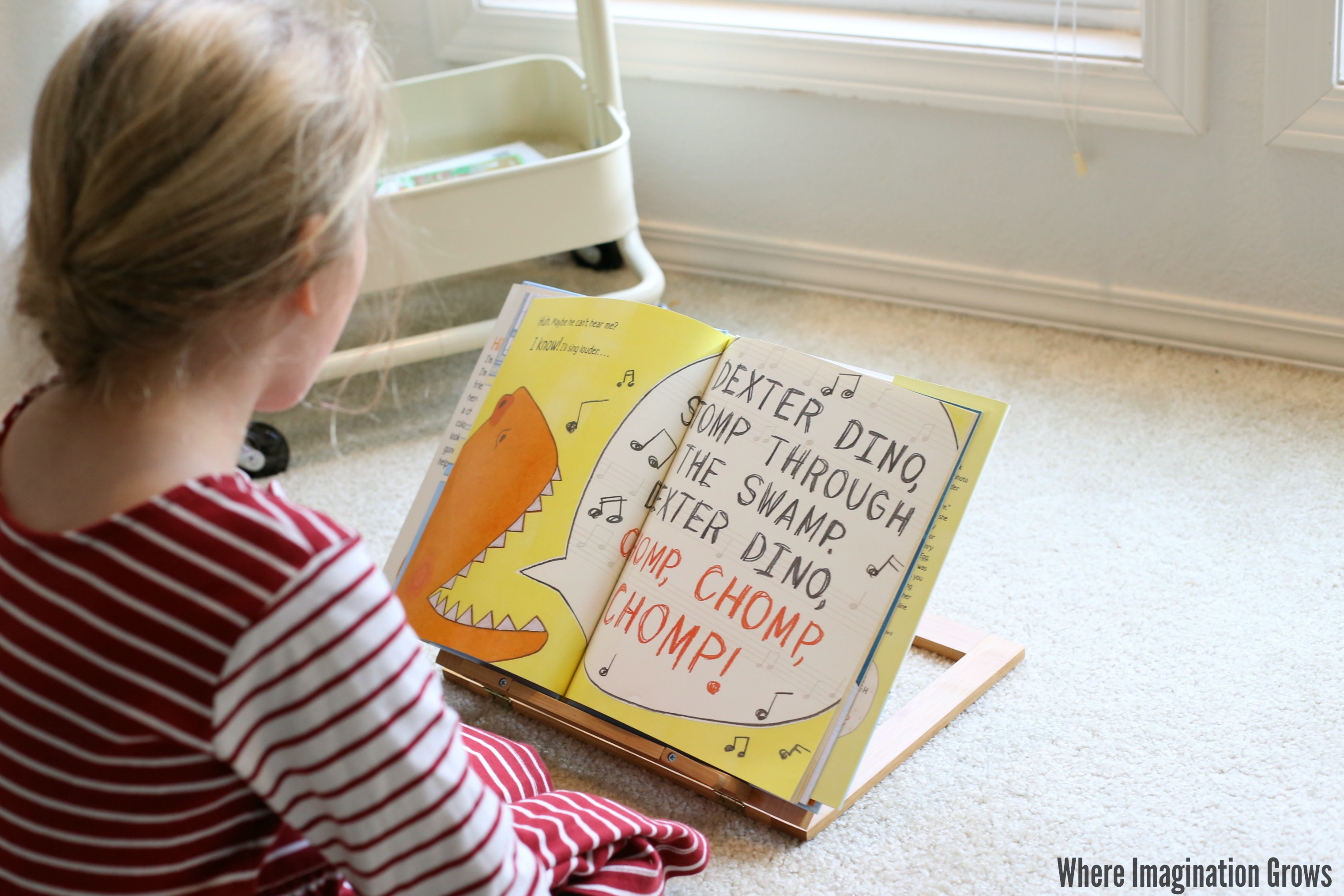 If you are looking for a charming book featuring a lovable lead character then give this book a go and add it to your home library!
You and your kids will love it!
Want a chance to win Don't Forget Dexter! by Lindsay Ward? Enter to win this adorable book below. Open to US residents 18 and over.
Looking for more crafts and activities? Check out our index for 100+ plus kids activities! Find activities by theme, materials, skills, age and much more!
I received a complimentary copy of this book to review. All thoughts and opinions are 100% my own. See full disclosure policy here.