We absolutely love small world play! Do your kids?
We've done several small world play activities and now we're excited to share our E is for Emergency Vehicles Small World as part of Still Playing School's fun new series: A to Z Small World Play Ideas!
Emergency Vehicles Small World Play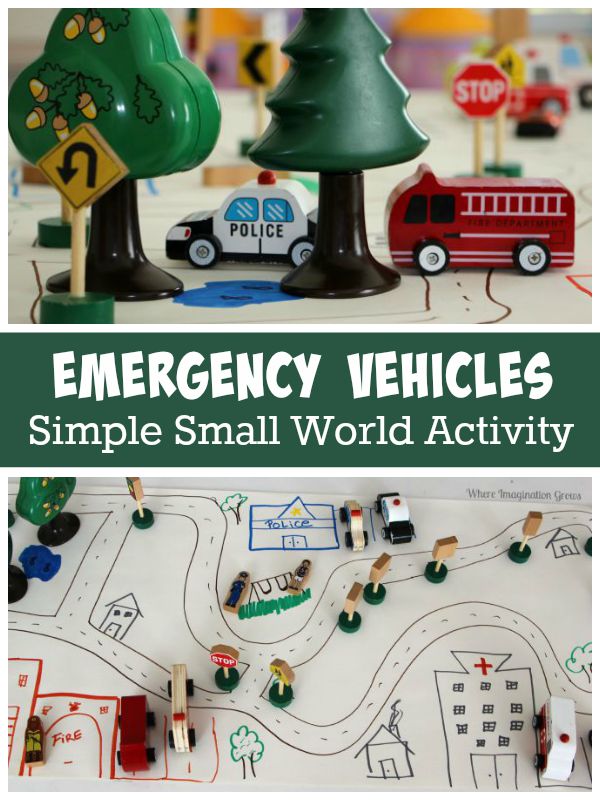 Affiliate links provided for your convenience, see my disclosure for more info.
Materials:
Wooden vehicles
Traffic signs (optional)
People figures (optional)
The wooden vehicles, people, and road signs we used in the activity are all part of this Community & Roadway Essentials playset from Guidecraft that we have (and LOVE) but a few of the extra wooden vehicles are ones that we got from our local Dollar Tree. I only see them in stock there occasionally but you may want to check if you have one handy. This Melissa and Doug set looks great too.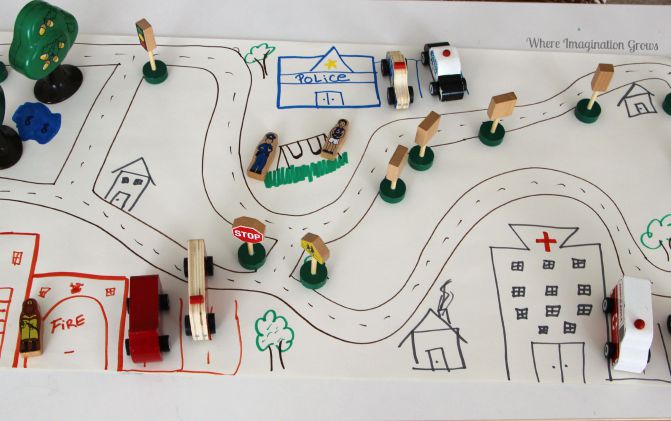 Once you have your vehicles together just grab some markers and create your town. I drew out a few simple buildings and a road that connected them all, then added a few little things to make the town a little more colorful, like trees and a park.  Plus, as you can tell, kids don't care if you're an artist or not 😉
We ended up with a fire station, a police station, & a hospital.  Eventually our town even grew to include an ice cream shop and a school because these community helpers "like ice cream breaks too" and some are even "moms and dads so their kids need a school."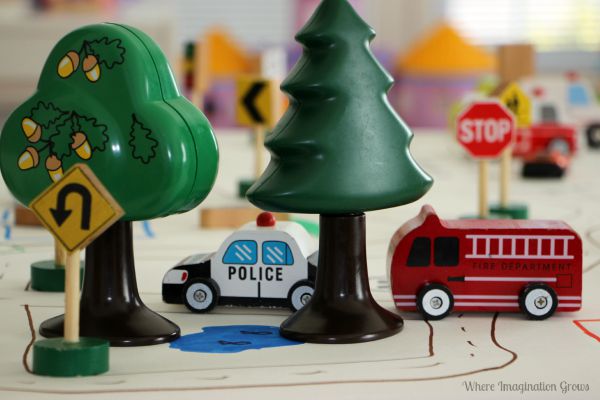 We also used the trees from our Playmobil Forest Animals set (which we also used in our forest animals small world activity) but you could draw or make your own if you want.
Our police were busy making sure that everyone was "following the driving rules" and "being nice."  They patrolled the city and kept an eye out for naughty people.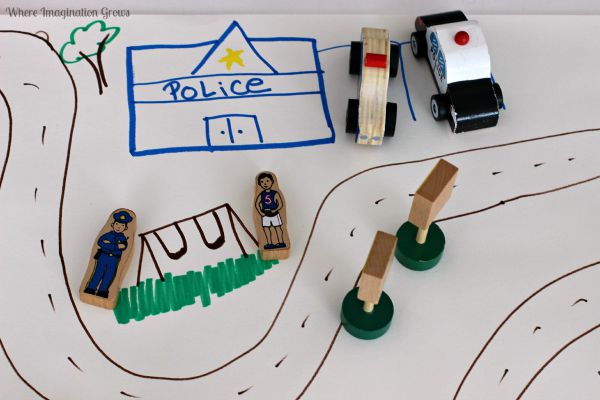 Our ambulance and fire trucks were busy racing around town and making sure that everyone was ok.  The fire department had to put out several fires and even rescued a cat and a cheetah from tree!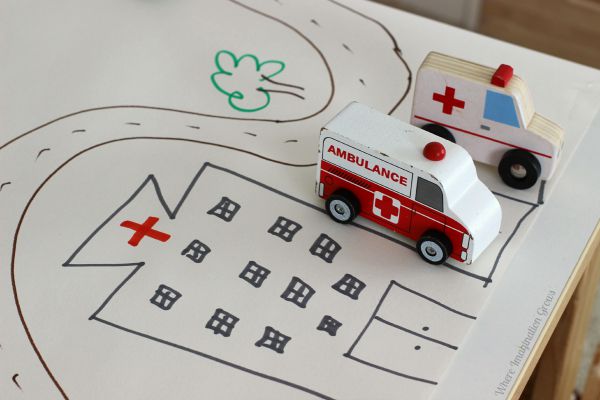 This pretend play activity also gave us the perfect platform to talk about safety and what happens in an emergency. We talked about what things could happen and made action plans for emergencies like fire or if someone gets hurt.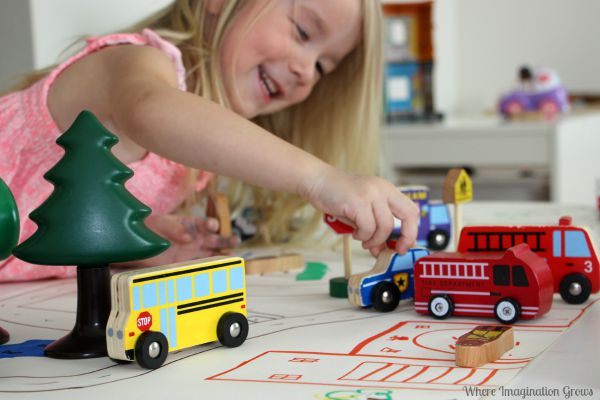 This has turned out to be the longest running small world activity we've had yet.  My daughter and the daycare kids have been playing with it for over a week and it still gets used daily.
Find the rest of the A to Z Small World Play Ideas over at Still Playing School!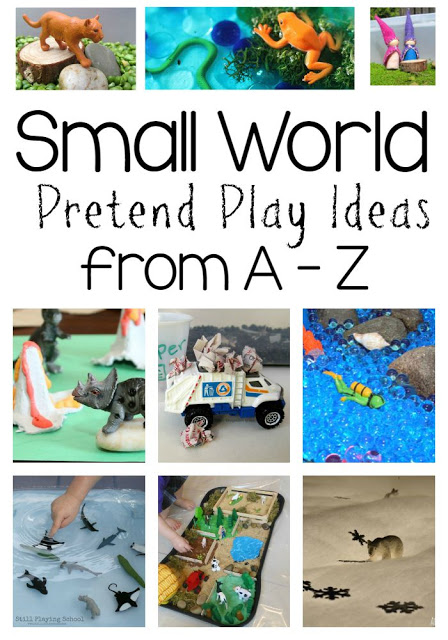 What small world activities are your child's favorite?
Looking for more crafts and activities? Check out our index for 100+ plus kids activities! Find activities by theme, materials, skills, age and much more!